Becky Bocz
Associate Professor of Teaching
Office Hours
Mon & Wed: 8:15 - 9 AM and 10:05 - 11:15 AM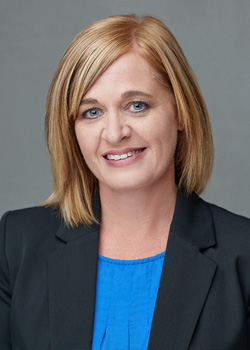 About Becky Bocz
Becky Bocz is an instructor of physical education teacher education in the College of Health Sciences. She received her bachelor's in Physical Education and her master's in Health and Sport Sciences from the University of Memphis.
She began her physical education career in 2013 teaching high school physical education and lifetime wellness at Munford High School. In 2014, she transitioned to elementary P.E. at E.E. Jeter K-8 School. She quickly became the cheer coach/sponsor and volleyball coach with the middle school students. Bocz currently instructs Introduction to P.E., Sport and Fitness, Psychosocial Aspect of Sport, Teach PE and Health for K-6, Exceptional Learners for Physical Education, and Instructional Strategies. She is also one of the supervisors over the residency students and serves as the faculty advisor for the PETE Majors Club.
Children begin to lose interest in physical activity starting in 4th grade. One of her goals is to teach her students how to motivate their students to be active and teach them how to develop and maintain a healthy lifestyle by implementing various teaching strategies. She has a strong belief in teaching the personal and social responsibility model within P.E. classes. Teaching students how to be a good sport, how to win and lose gracefully, and taking responsibility for decisions they make, are lessons all students will benefit from in all aspects of their lives.
Education
MS Health and Sport Sciences - University of Memphis - 2013
BS Education - University of Memphis - 2008