College of Health Sciences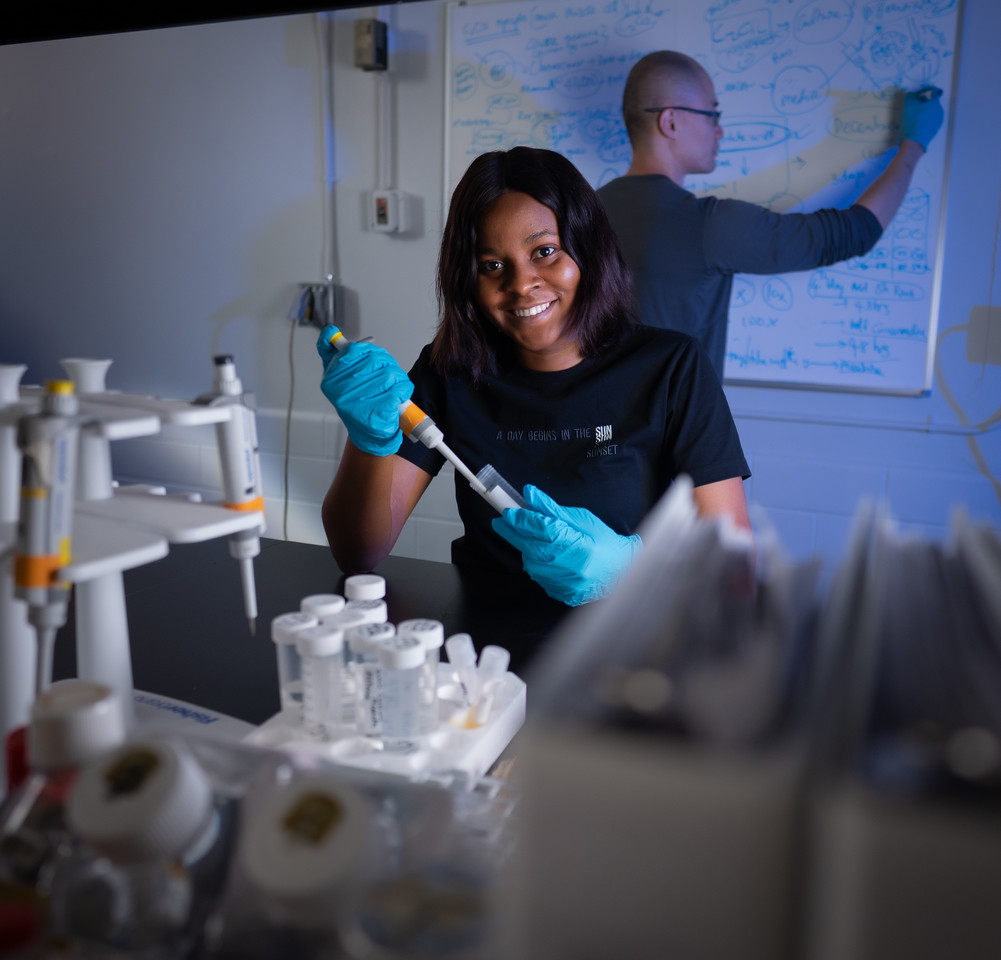 The College of Health Sciences provides you with a quality education focused on the fundamental principles of health, exercise, nutrition and physical activity while equipping you with the cutting-edge knowledge and skills needed to fulfill leadership roles in your chosen area of specialty. From introductory courses in health and wellness, to specialized courses in nutrition therapy, biomechanics, health sciences, healthcare leadership, exercise physiology, physical education teacher education and program planning, you're taught to analyze and synthesize data, and to develop alternative approaches to problem solving.
Six undergraduate and eight graduate degree programs are currently offered within our college along with a graduate certificate in Sport Nutrition and Dietary Supplementation. A minor in Medical Assisting is also offered and is a popular program for students interested in obtaining patient contact hours while working part-time through college. We are now offering a Nutrition, Health & Wellness academic minor open to all students, regardless of your academic major. It is intended to enrich your current plan of study and provide an opportunity to learn valuable skills and information applicable within healthcare settings.
The Tennessee Higher Education Commission recently approved two new doctoral programs in the College of Health Sciences. Our PhD in Applied Physiology and Neuromechanics will include two concentrations - Applied Biomechanics and Applied Physiology & Nutrition. This program will begin in fall 2022. Our Doctorate in Physical Therapy, to be offered at UofM Lambuth, is tentatively set to begin in fall 2023 or 2024, following approval from the accrediting board (CAPTE). These are the first doctoral programs for the College of Health Sciences and will provide an excellent opportunity for students to be trained as future clinicians and scientists.