*Mobile users » Click to HERE to see MENU
Got news?
ESMS associate professor leads world-ranking track & field event as meet director
August 11, 2022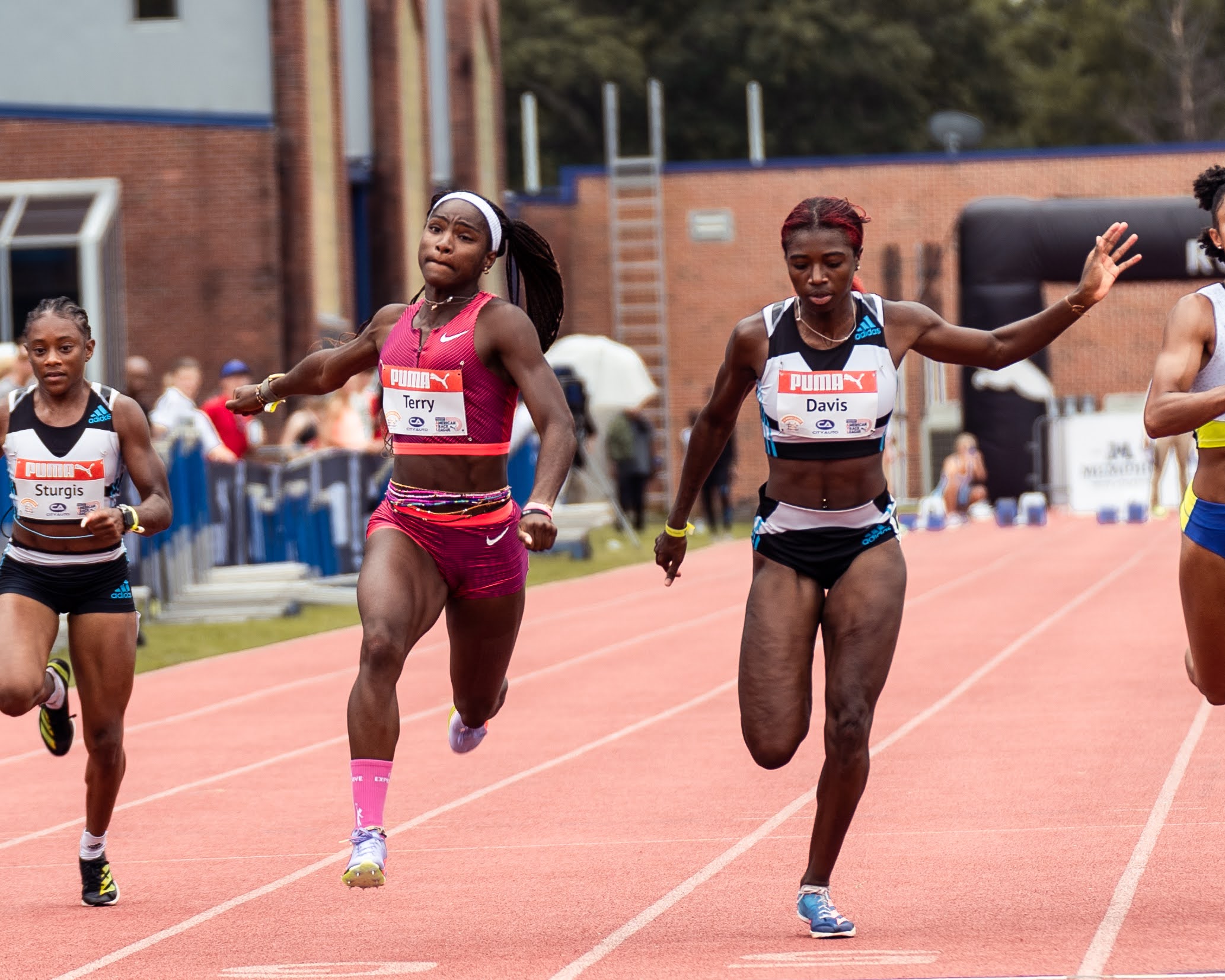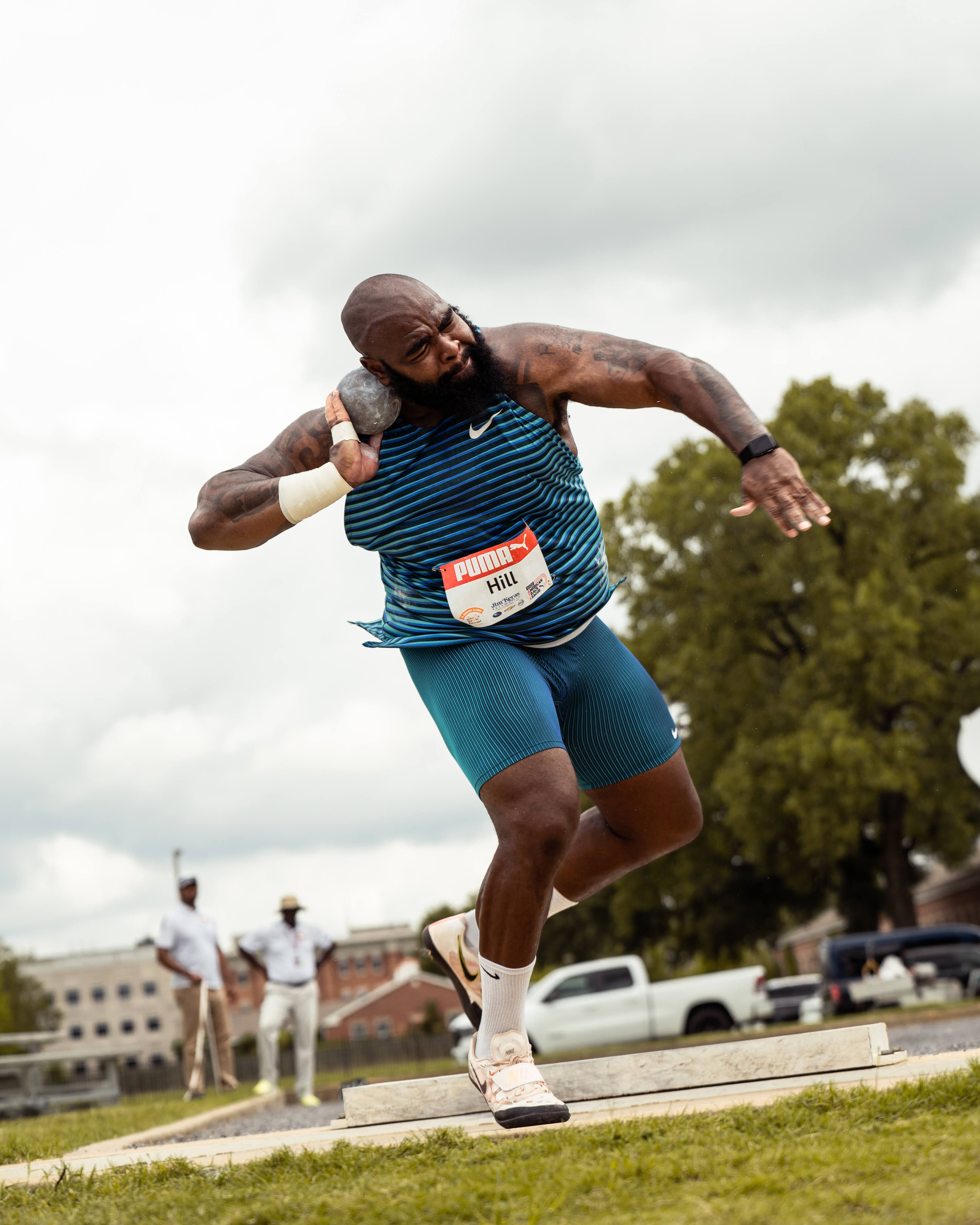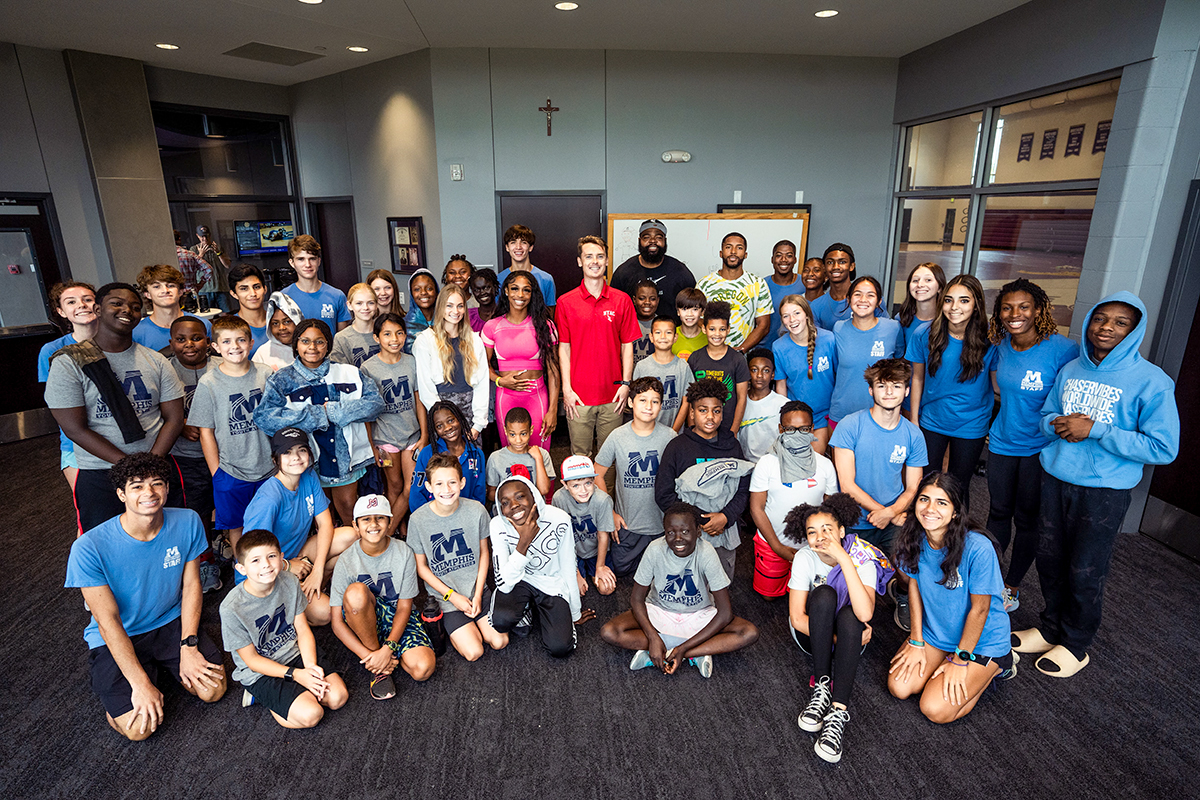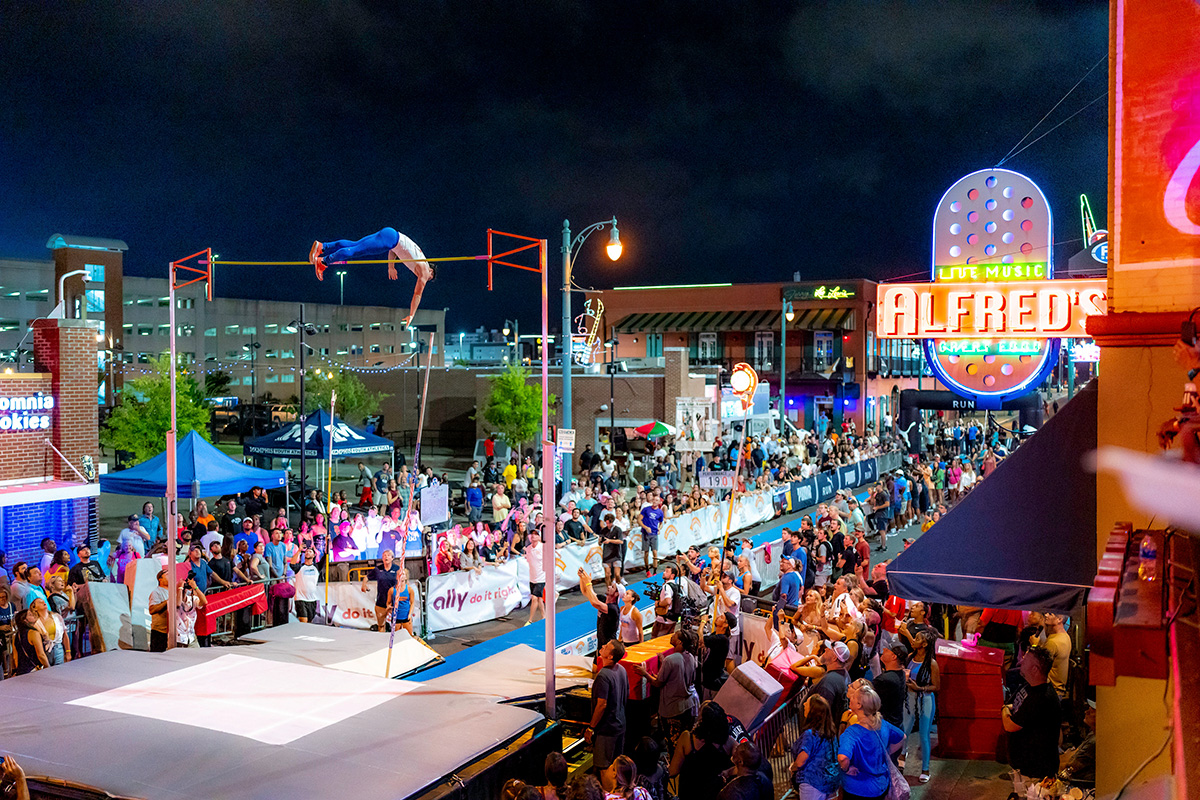 Photo credit: Billy Cvecko; Pole vault photo: Puma Running
Exercise, Sport & Movement Sciences Associate Professor Dr. Max Paquette and his team work continuously to help empower Memphis youth to pursue healthy and active lifestyles through track & field.
Dr. Paquette is the meet director for the annual Ed Murphey Classic held last month at the University of Memphis Billy J. Murphy Track and Soccer Complex. This track and field event hosted hundreds of professional, kids and community athletes with 58 Olympians.
This year's event included 55+ Olympians from 26 different countries, three different track and field sessions, social events, live music, food vendors, Stax Music Academy vocalists, Beale Street Flippers, a kids Q&A and Meet the Pros events. It produced dozens of personal bests, two world records, five TN-Soil records, 13 meet records and a lifetime of memories for local kids.
One of the events was a street pole vault on Beale Street in downtown Memphis. Professional pole vaulters ran down a portable runway and vaulted themselves up to 19 feet off of Beale!
The meet currently ranks 20th in the world and 4th in the U.S., above Penn Relays, Drake Relays, Texas Relays, New York Grand Prix and other outstanding and historic meets.
---
Dietetics students visit Florence, Italy for Study Abroad program
August 5, 2022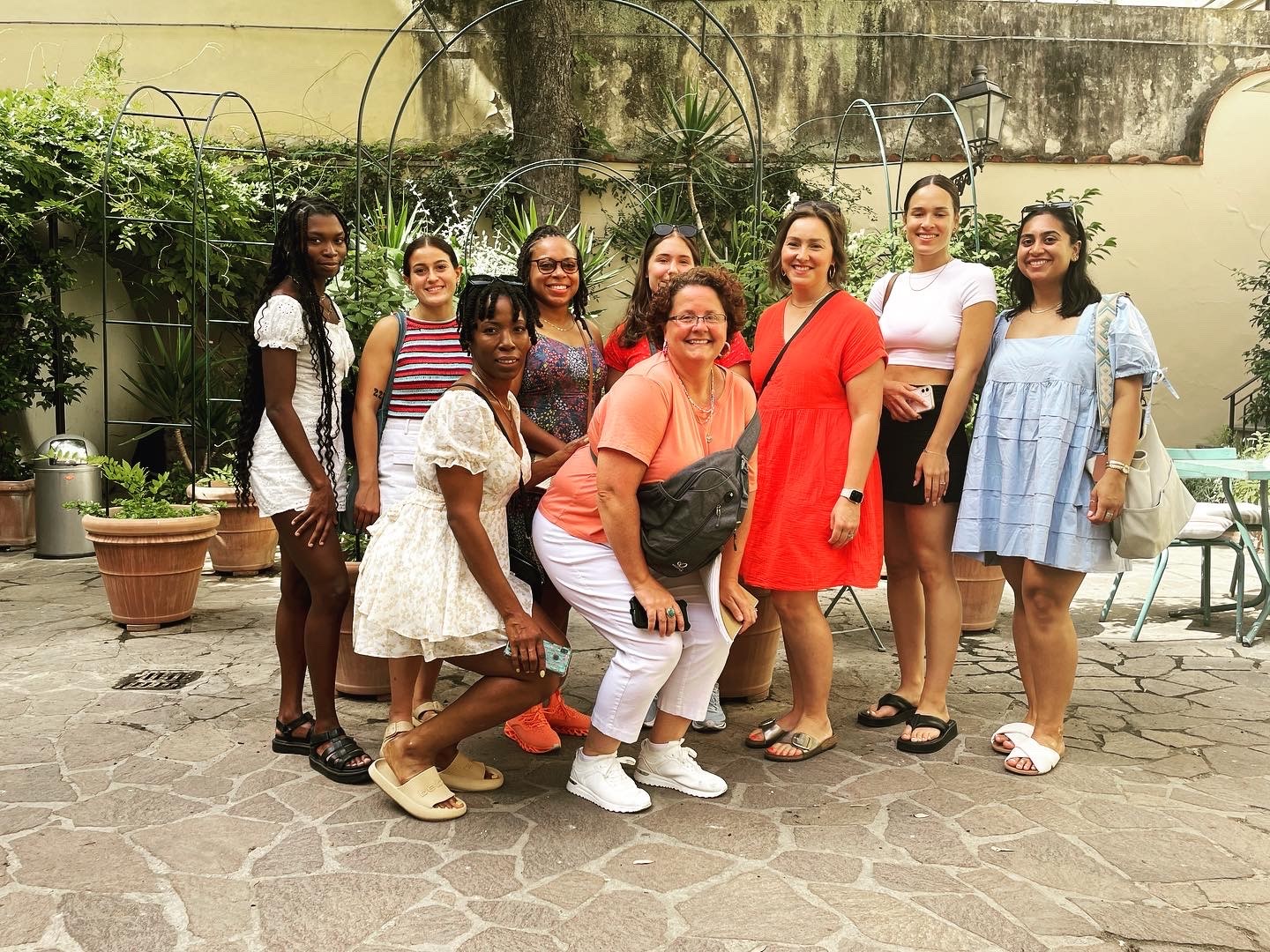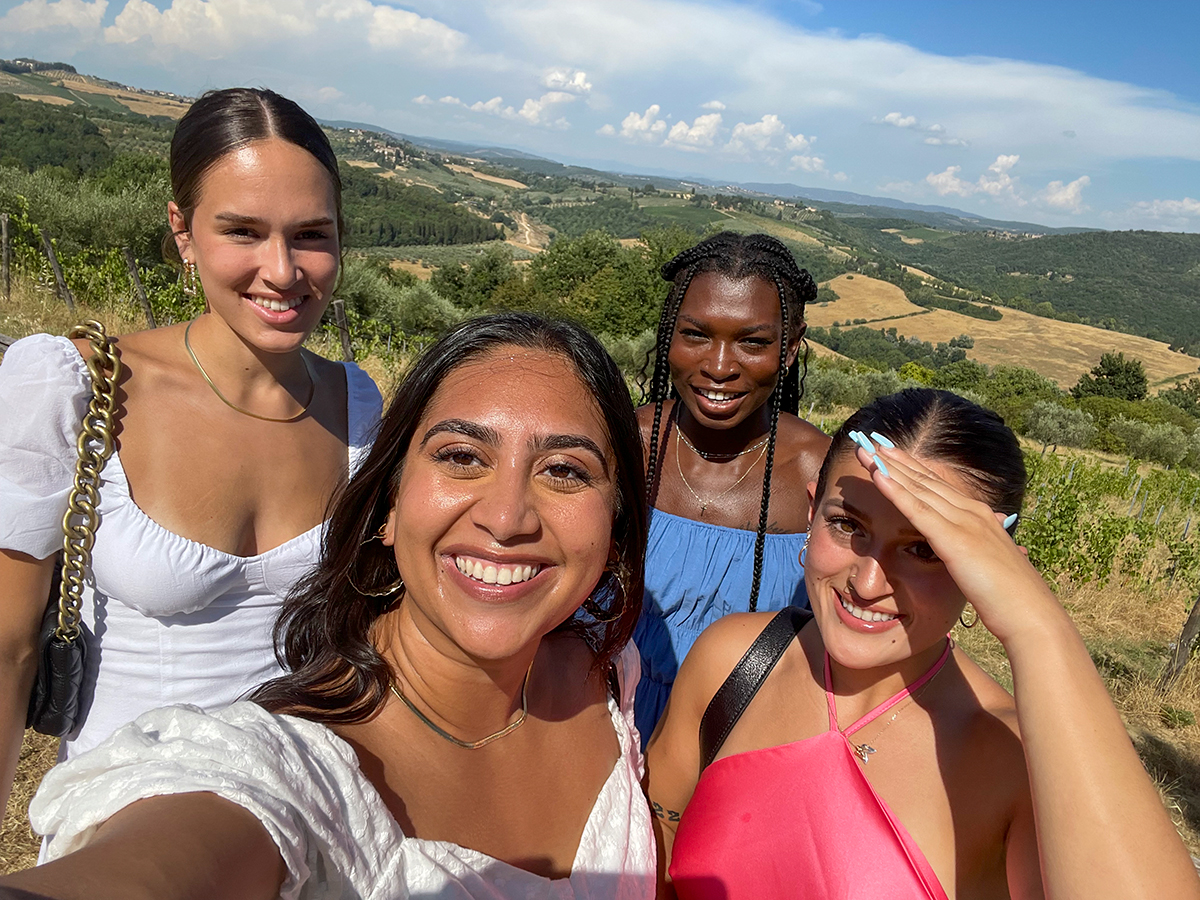 The College of Health Sciences Dietetics program, led by Mary Catherine Schallert, studied abroad in Florence, Italy this summer. The students had the opportunity to take one of the several courses offered in nutrition, health and lifestyle wellness at Florence University of the Arts.
"My overall study abroad experience provided me with the opportunity to gain more knowledge for my major. Also, provided me the opportunity to experience another culture in real time," said Dietetics student Iyalaje Ogunwale.
---
Healthcare Leadership/MAAP graduate featured on local news
July 30, 2022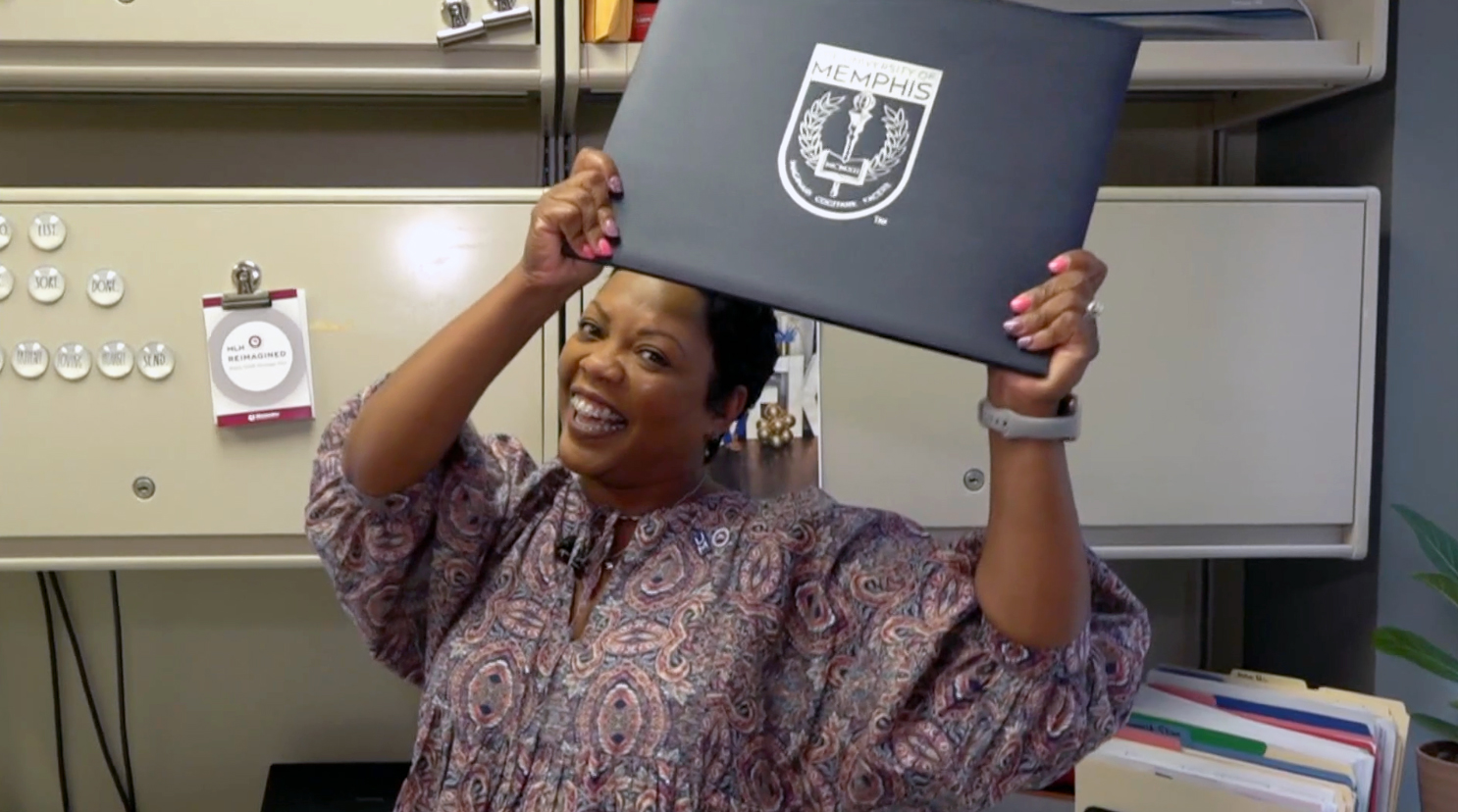 "Earning that bachelor's degree, it changed the trajectory of my life. The doors have opened. My journey is just beginning here."
Tanya Myers, one of the first graduates of the Methodist Le Bonheur Healthcare Associate Advancement Program (MAAP), spoke with ABC24 about earning her bachelor's degree in Healthcare Leadership. The MAAP Program in Partnership with UofM is designed to help associates at MLH further their career goals.
---
Memphis Youth Athletics visits CHS
July 15, 2022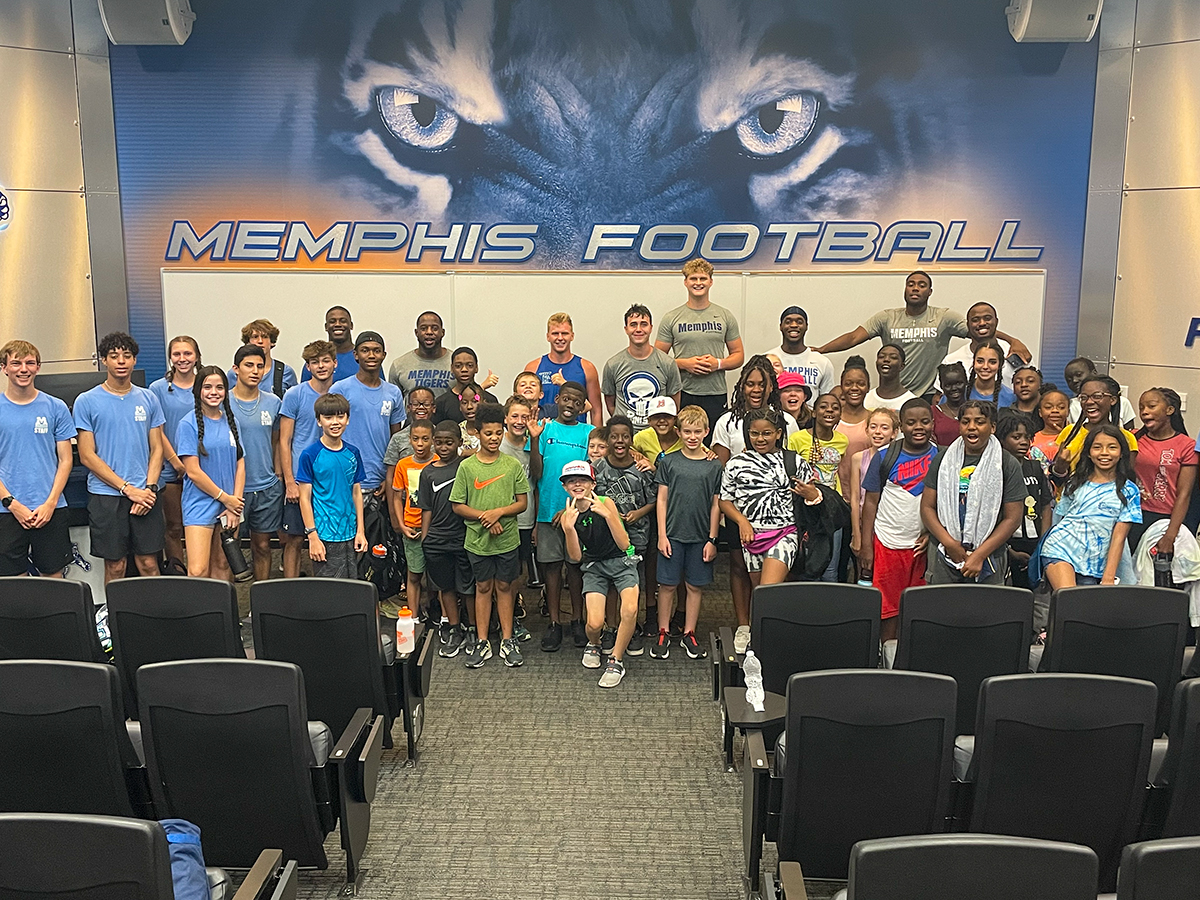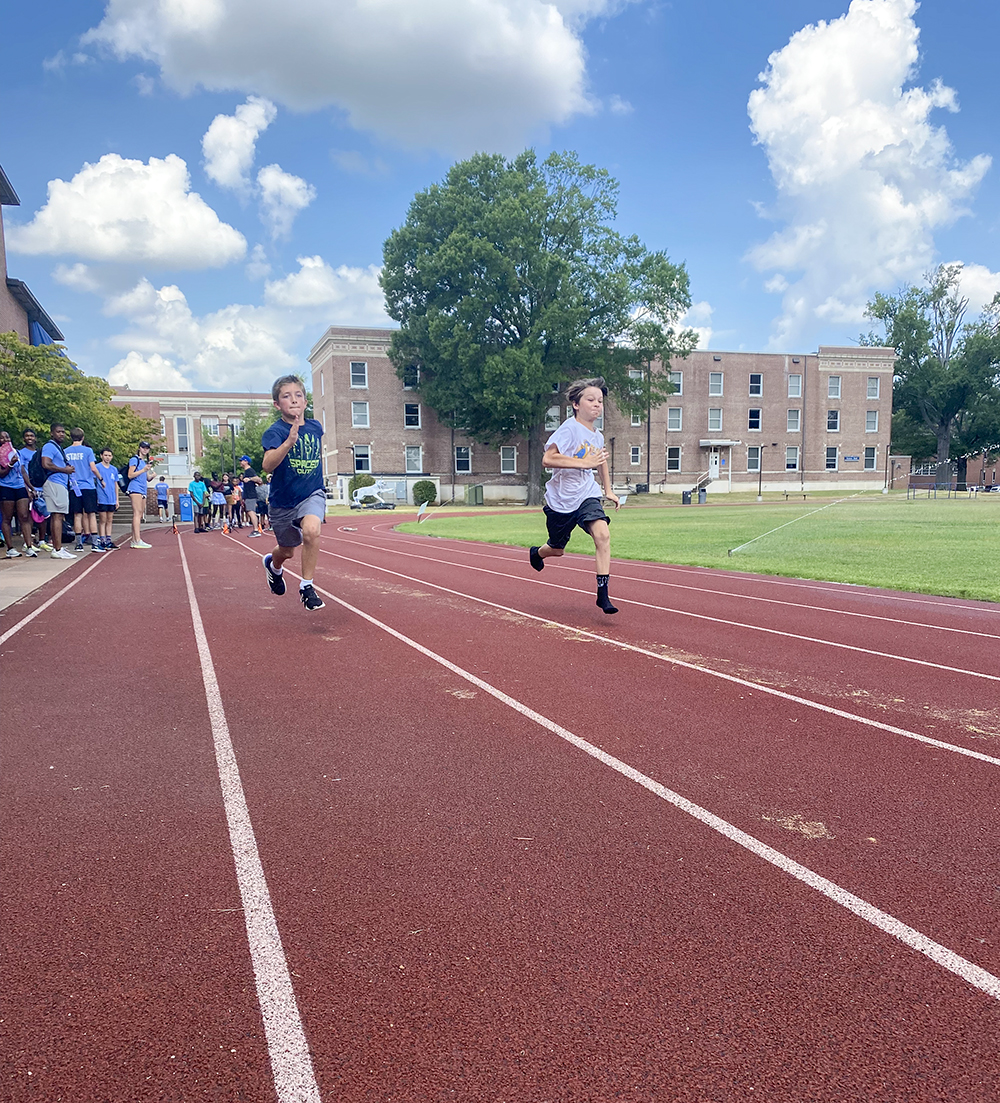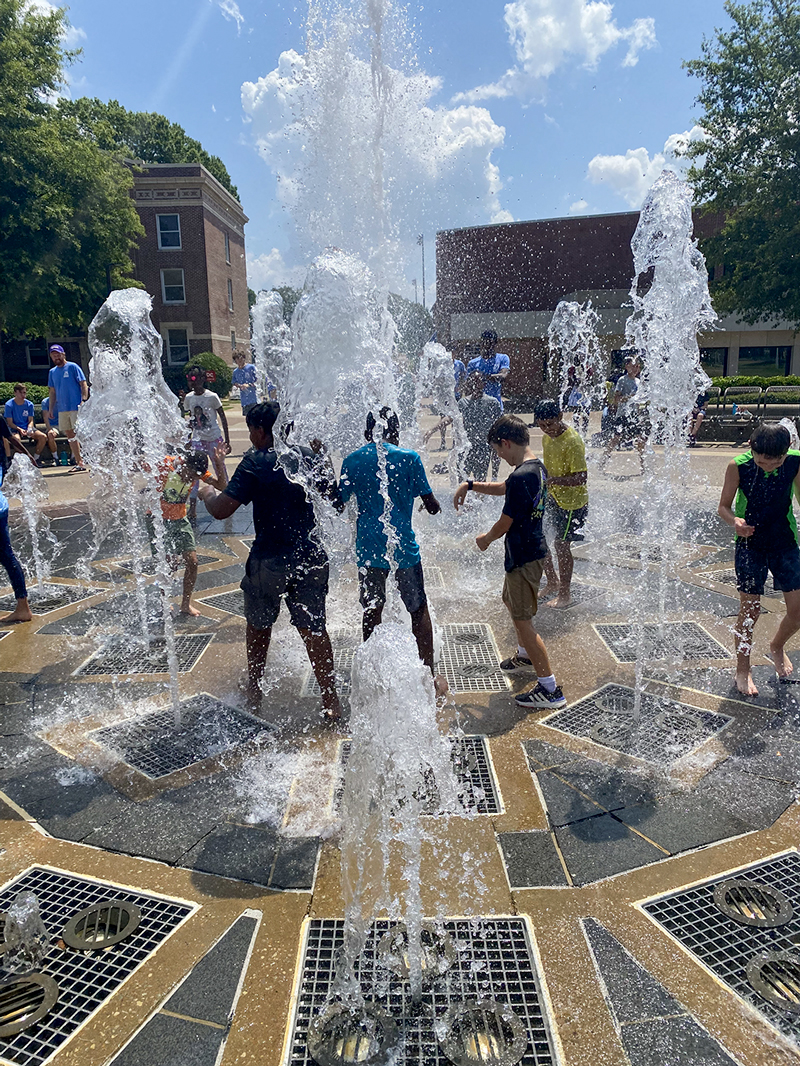 Photo credit: Memphis Youth Athletics
Memphis Youth Athletics visited the College of Health Sciences and Memphis Tigers Athletics during their summer program to learn about human movement. During their visit, the youth athletes were able to practice their track and field skills, talk with some our Tiger Football players and tour the campus. They even had the opportunity to run through the fountain!
Memphis Youth Athletics helps kids ages five to eighteen years in the West TN area see and grow their potential in the sport of track and field, as well as learn how to live a healthy lifestyle.
---
ESMS students win awards at national conference
July 12, 2022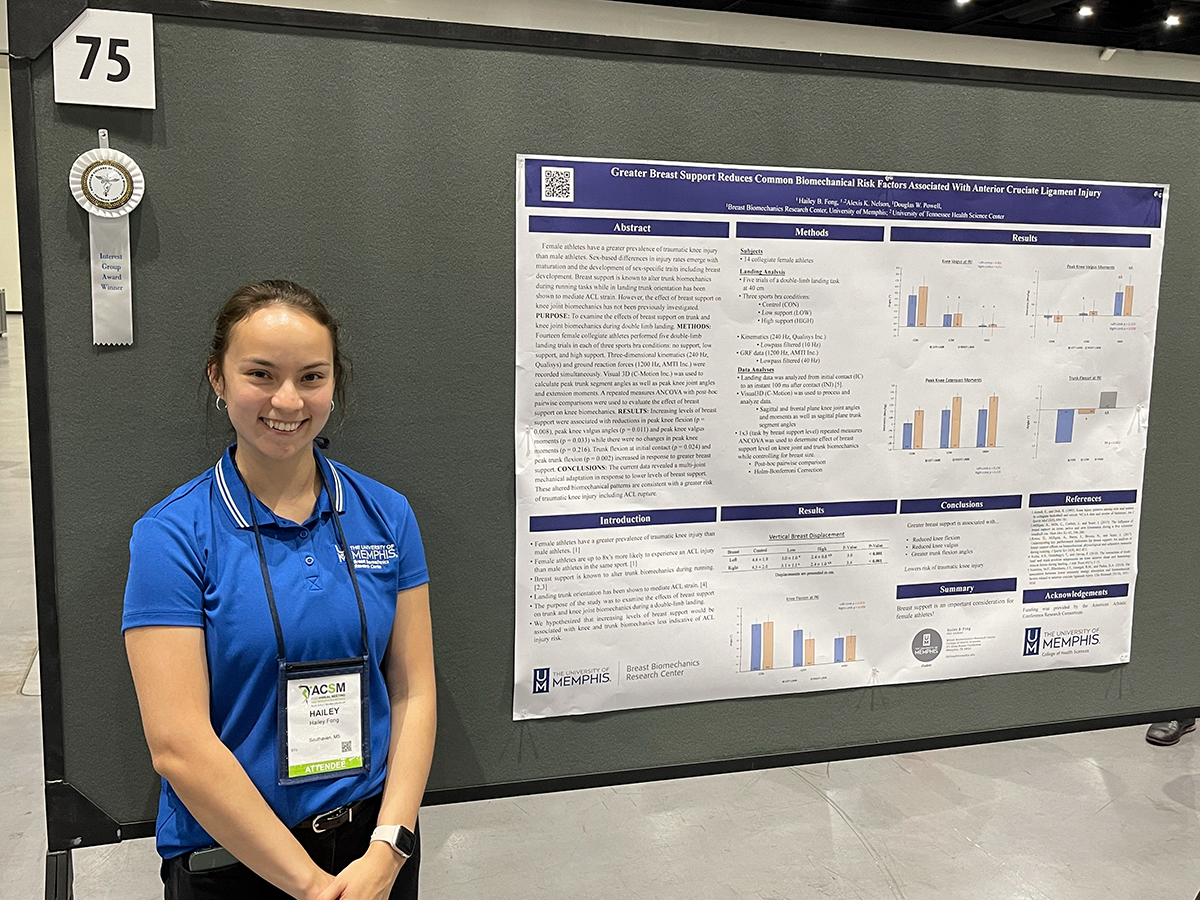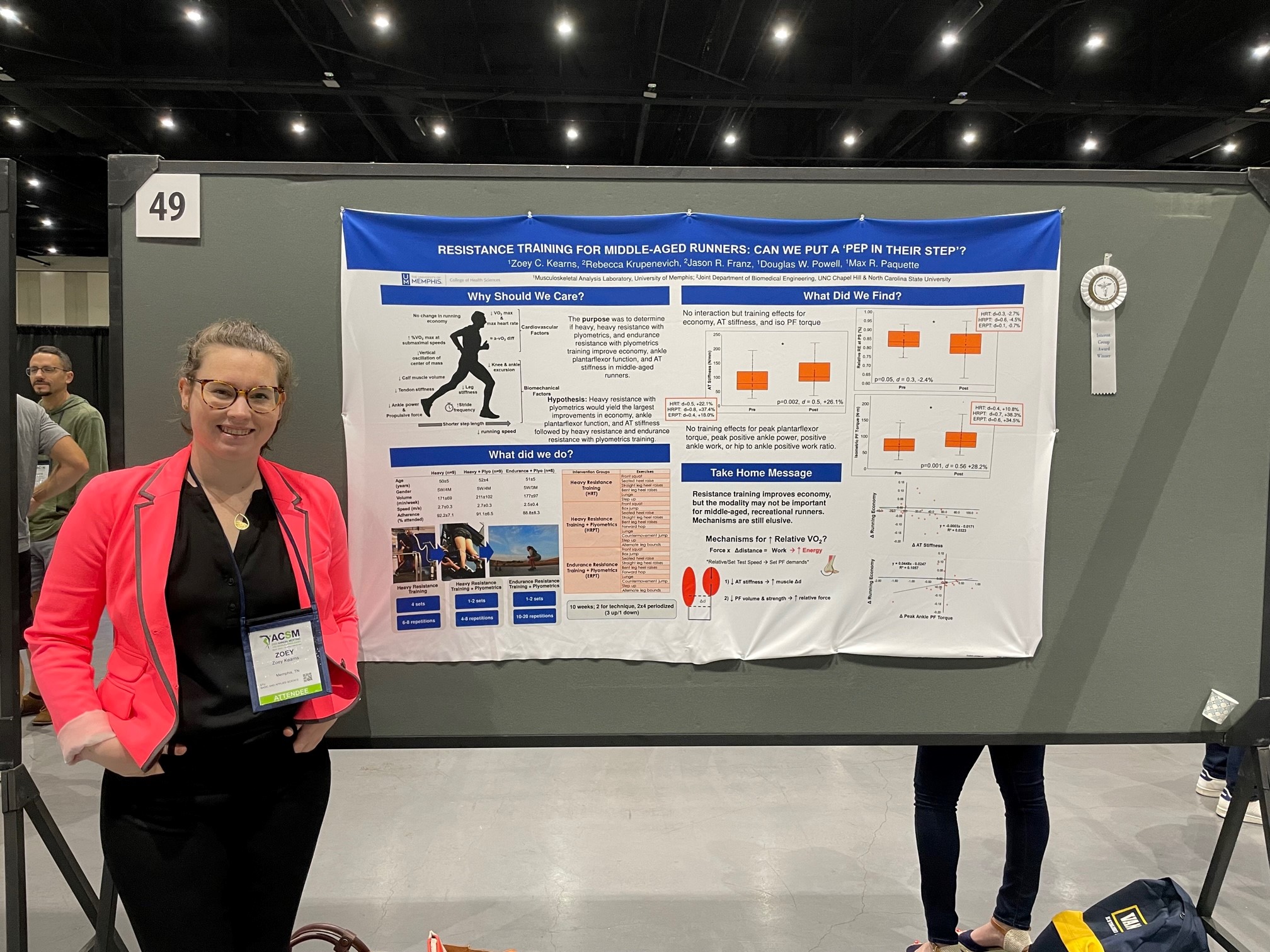 Exercise, Sport and Movement Sciences (ESMS) students recently attended the American College of Sports Medicine (ACSM) Annual Meeting and World Congresses in San Diego. The conference showcases the latest on exercise science and sports medicine.
Zoey Kearns won the Student Travel Award and a Student Research Award for her musculoskeletal analysis presentation. Zoey earned her master's degree in ESMS and is pursuing a PhD at the University of Maryland starting this fall.
PhD students Hailey Fong and Alexis Nelson won a Interest Group Award for their biomechanics research presentation.
During the annual meeting, the students were able to network, seek career advice and attend educational sessions to further their knowledge and prepare themselves for their next step in their exercise science and sports medicine careers.
---
College hosted Camp CHEF 2022
June 29, 2022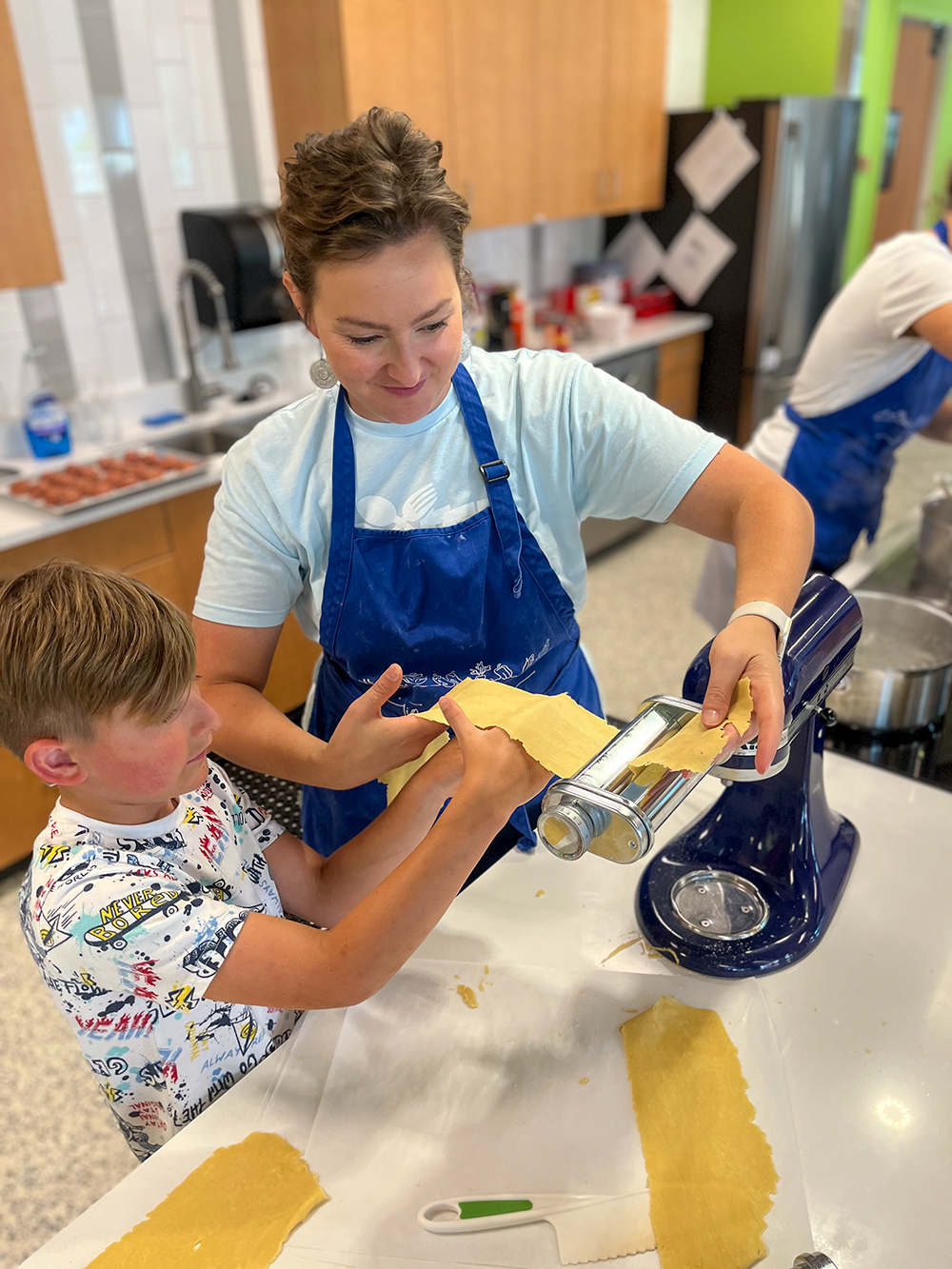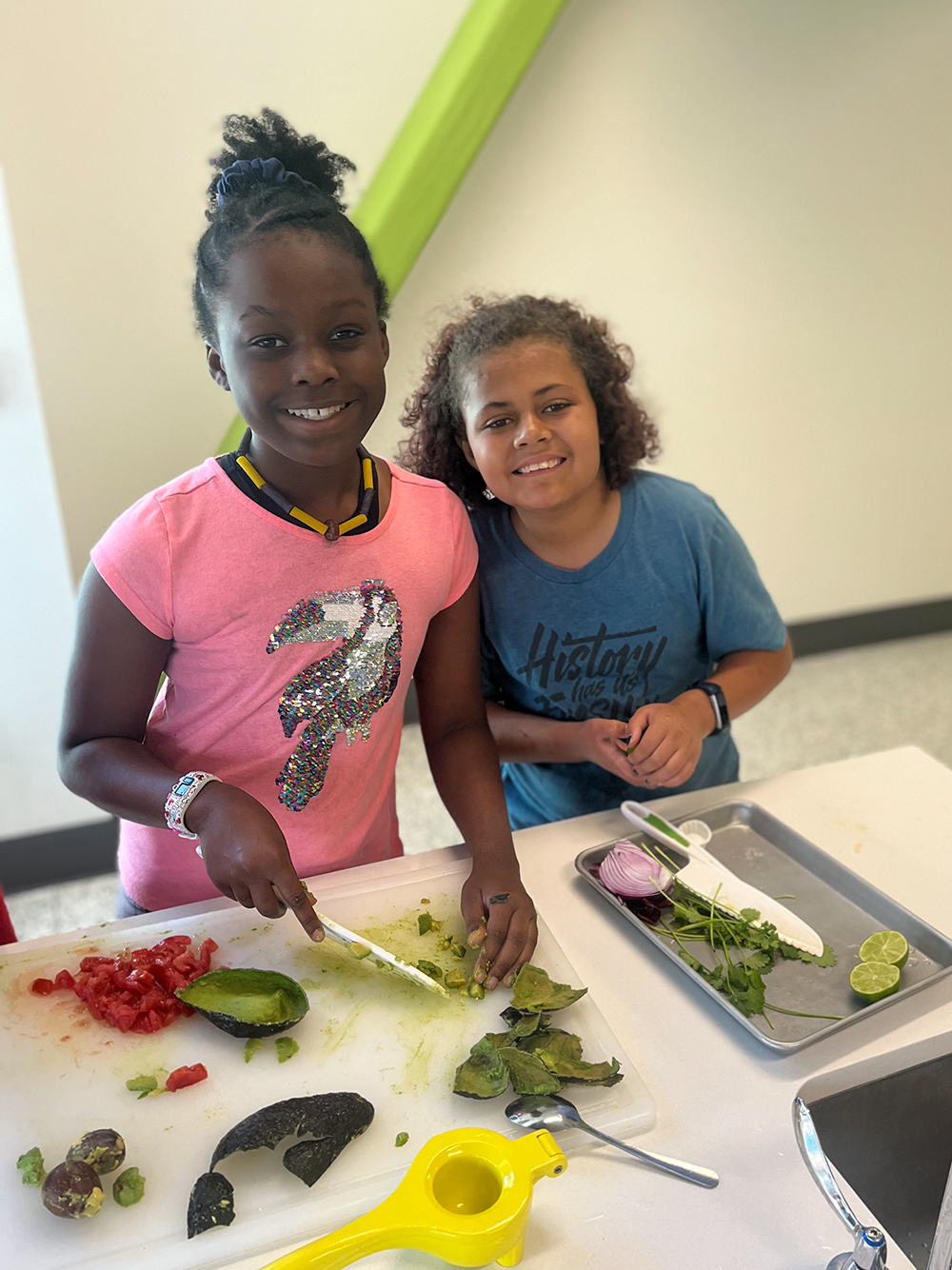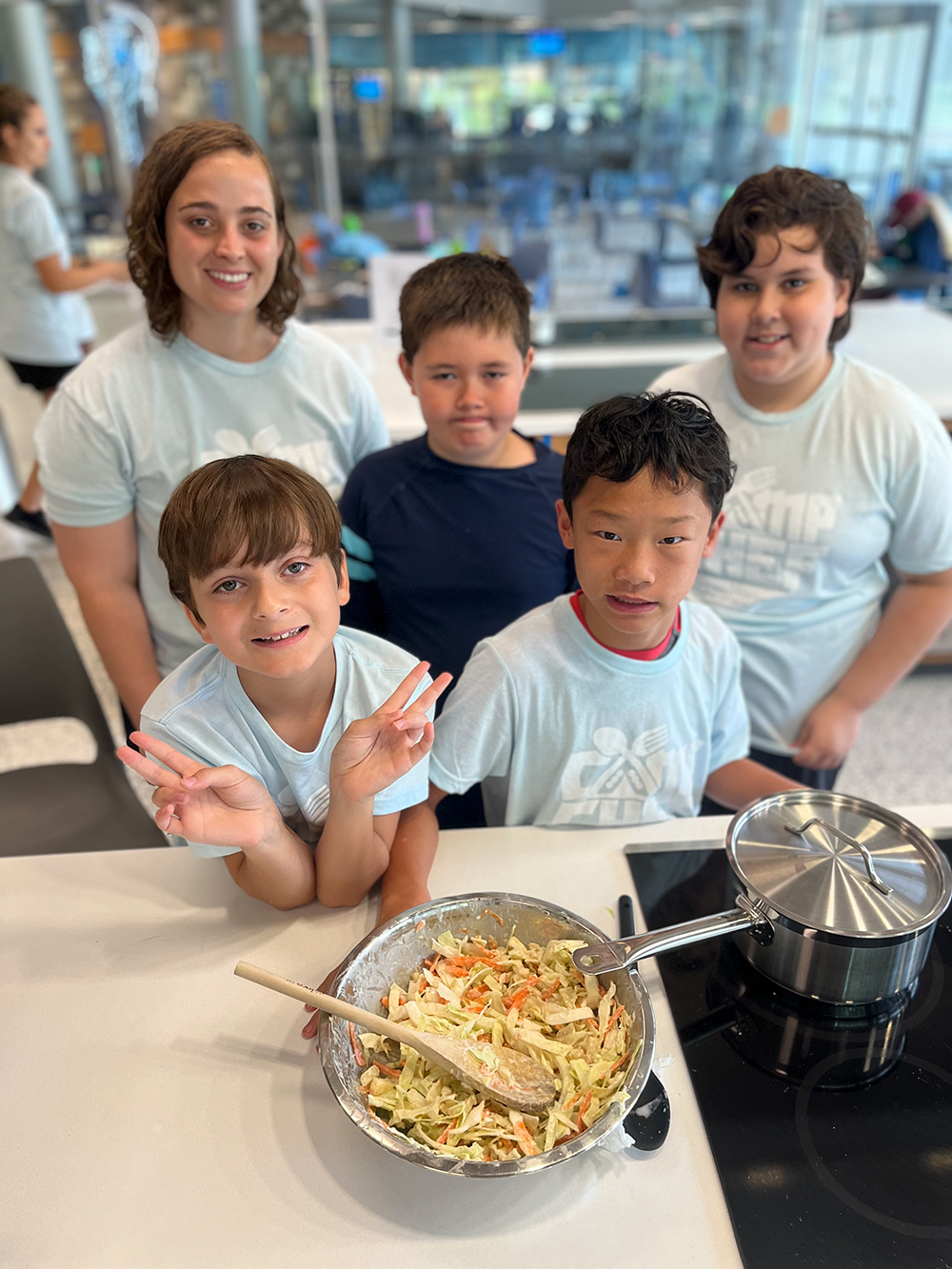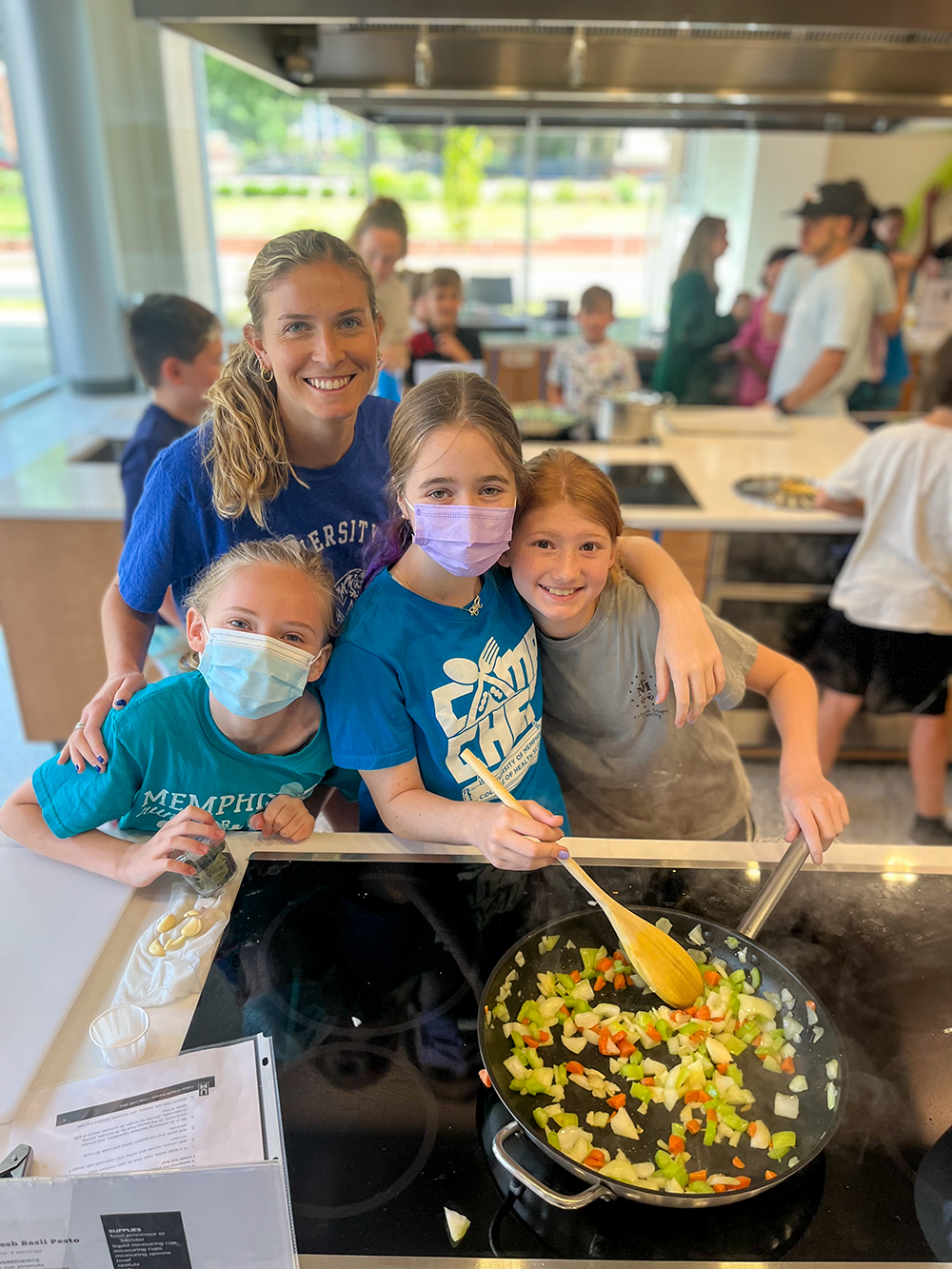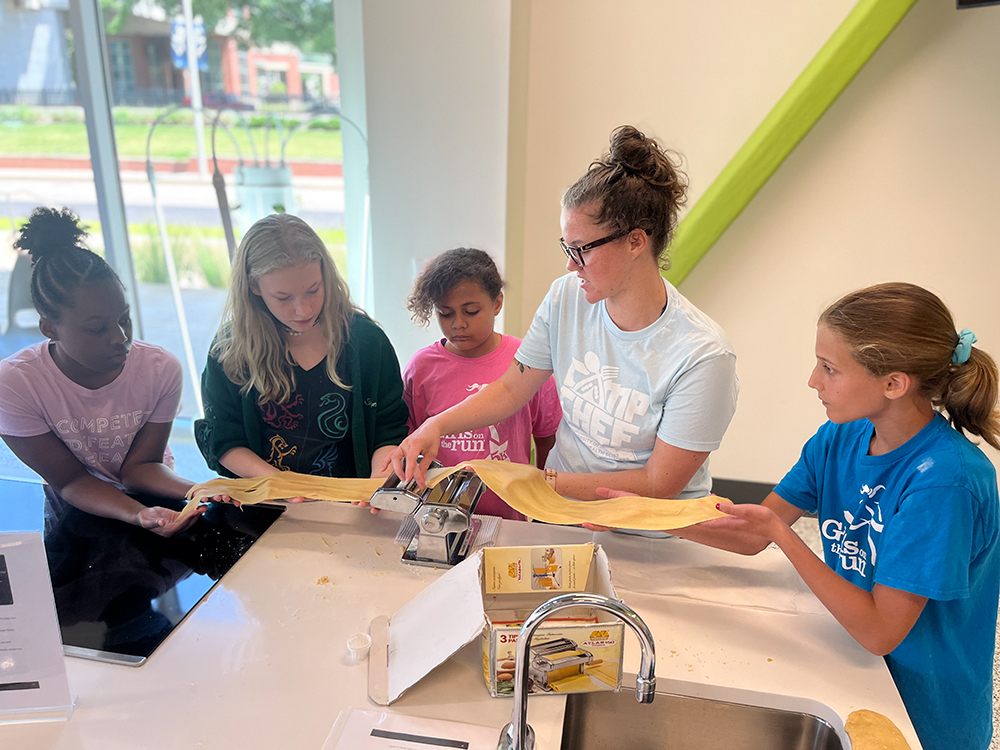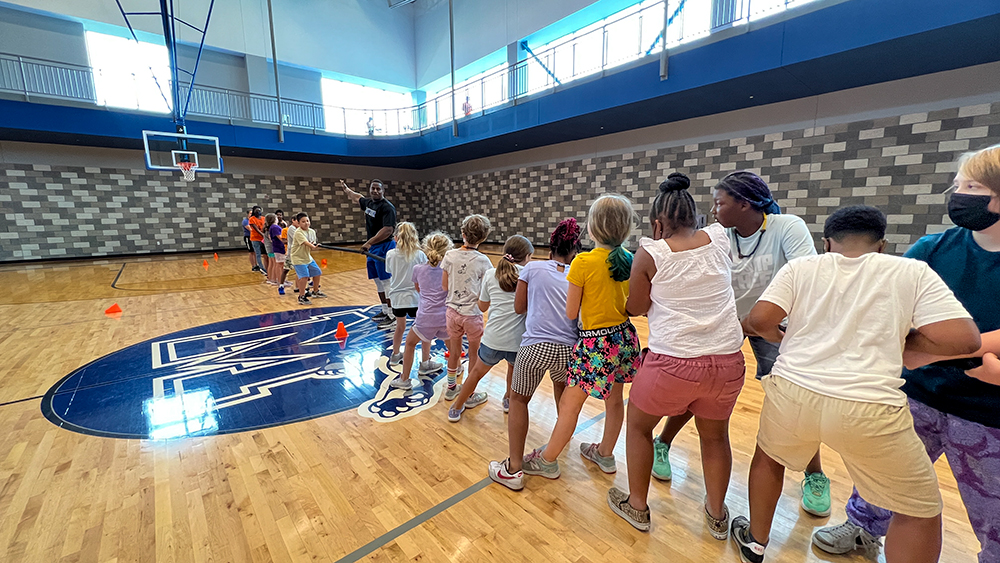 This month, the College of Health Sciences hosted Camp CHEF, fun and healthy week-long camps for 3rd through 8th graders.
We explored the TIGUrS Garden, learning how fresh produce cultivates and the steps needed to maintain healthy plants. We also prepared nutritious snacks and lunchtime meals in the new R. Brad Martin Student Wellness Center Tiger Food Lab while teaching culinary skills like chopping, measuring, sautéing and baking. Then we played games centered around health and wellness and enjoyed some pool time.
We look forward to doing it again next summer!
---
Nutrition Science associate professor featured in UofM Magazine
June 20, 2022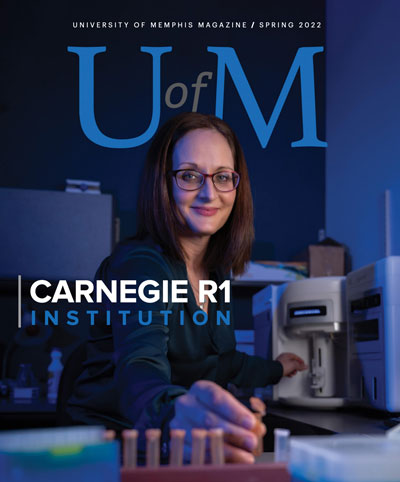 Dr. Marie van der Merwe is featured in the spring edition of the UofM Magazine. Dr. van der Merwe teaches classes on micronutrient metabolism and the role of exercise and nutrition on immunology. Her research laboratory focuses on the manipulation of the immune system using nutrients such as fatty acids and nutraceuticals with the long-term goal of regulating diseases.
---
Drowning prevention grant awarded to College
June 16, 2022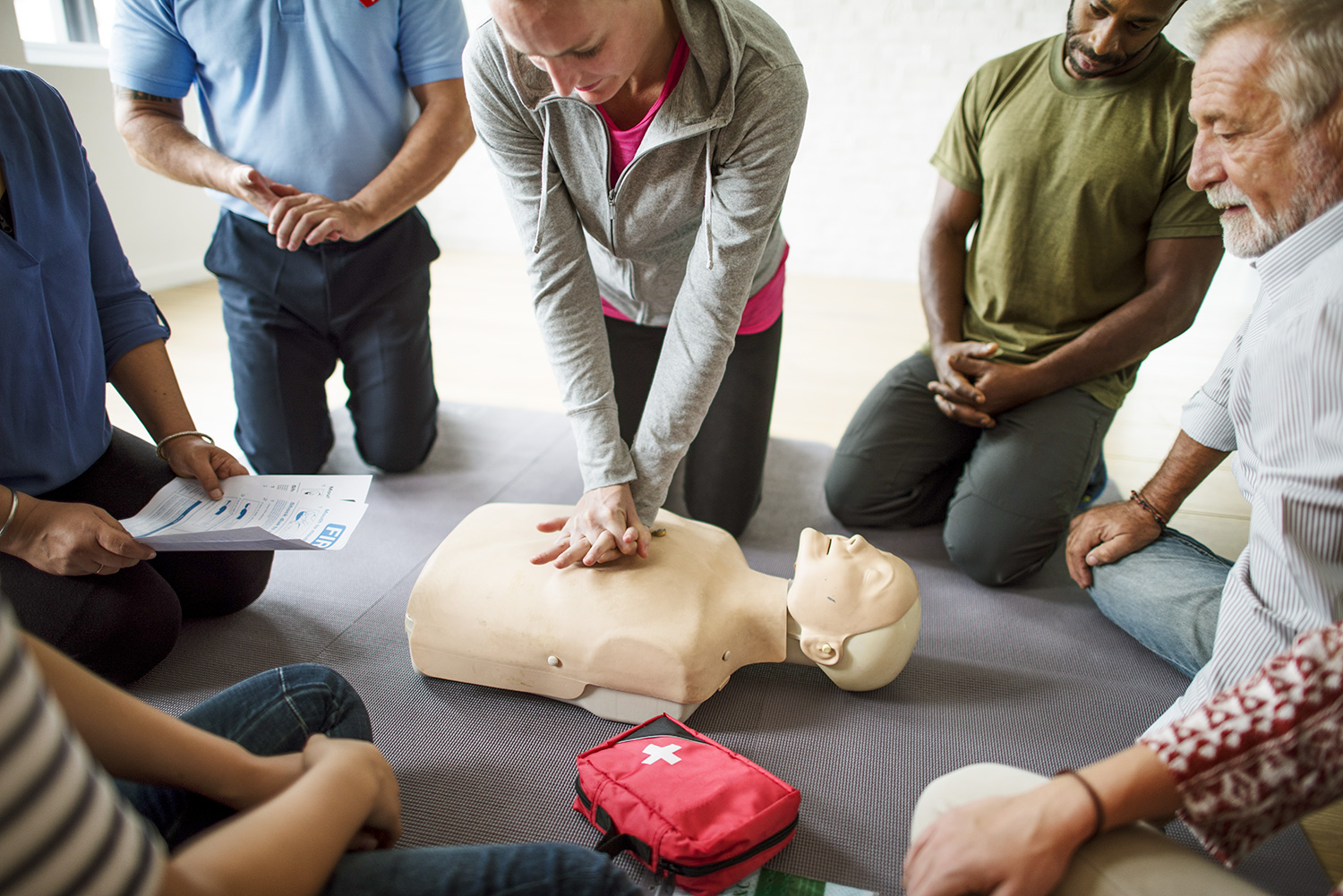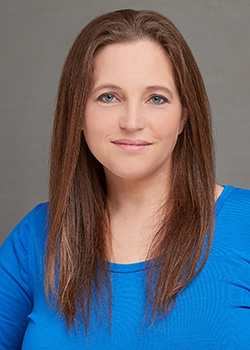 The College of Health Sciences, led by the efforts of instructor/coordinator Debra Wyatt, was awarded $10,000 from BlueCross BlueShield of Tennessee Community Trust for the fourth year in a row. The first year, the award was used to develop a program offering free CPR to the community. The second year, we continued with free CPR courses and added free lifeguard training. Last year, we shifted our focus back to CPR and partnered with Shelby County Schools (SCS) to offer free courses for SCS faculty, staff and students. This year we are continuing to offer free CPR training to our community and SCS ROTC groups. We will also offer free classes at churches and community centers for those who are not able to travel to the University.
---
ESMS associate professor receives national association appointment
May 13, 2022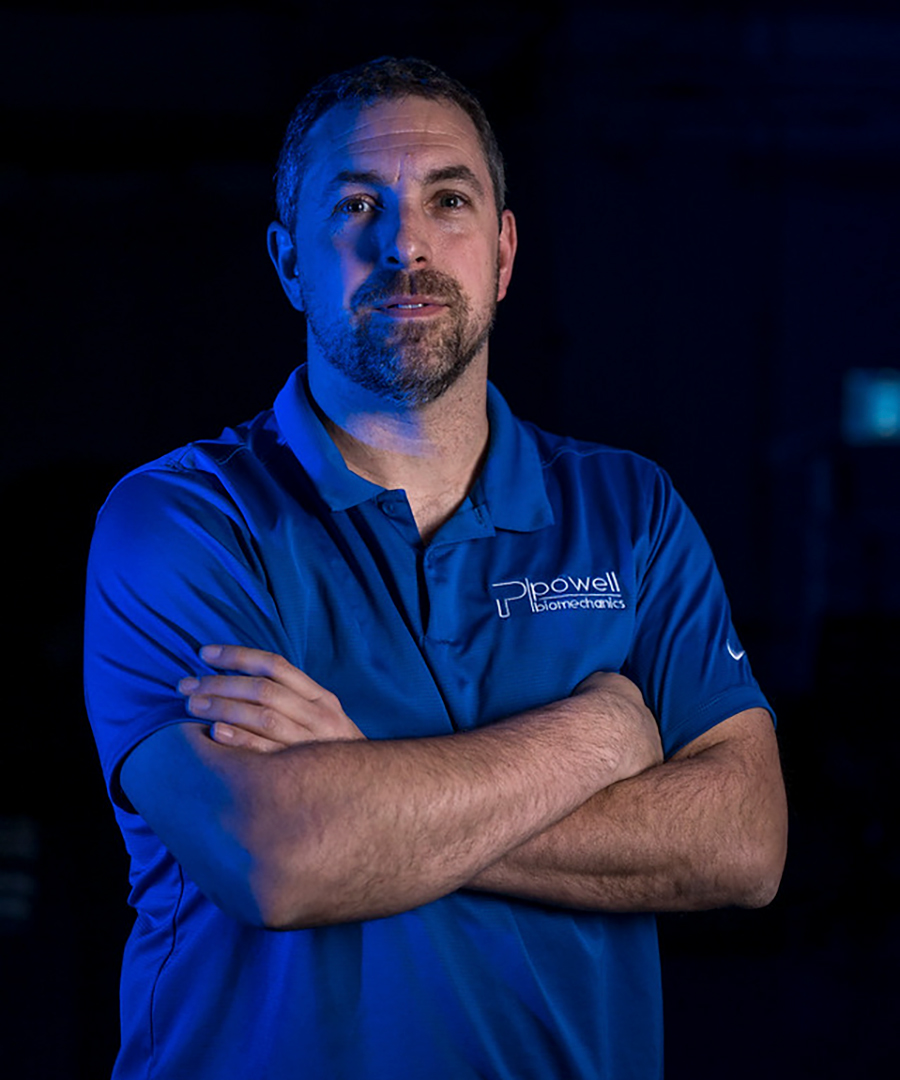 Exercise, Sport & Movement Sciences associate professor Dr. Douglas Powell was appointed by the American College of Sports Medicine (ACSM) Board of Trustees to serve on the ACSM Research Review Committee through May 2025.
Dr. Powell's research interests pertain to the interaction of anatomical structure, neurophysiological function and movement biomechanics. He has interest in the biomechanical and neurophysiological underpinnings of stiffness and rigidity in sports movements and Parkinson's disease, respectively. He also has interest in the efficacy of therapeutic exercise interventions on neuromuscular function in patients and tactical athletes.
Dr. Powell actively collaborates with researchers from institutions around the world including Virginia Commonwealth University, Virginia Tech University, Deutsche Sporthocschule Koln and the Saint Louis Cardinals. He is a member of the American College of Sports Medicine, American Society of Biomechanics, American Heart Association and National Strength & Conditioning Association. He has consulted with high school, collegiate and professional athletes as well as tactical athletes under Special Operations Command to enhance performance, reduce injury risk and accelerate rehabilitation. He is also the program coordinator for the Applied Biomechanics doctoral program set to launch in this fall.
---
2022 Spring Commencement
May 7, 2022
Congratulations to all 225 students from our Spring 2022 graduating class!
---
College of Health Sciences Award Winners
May 3, 2022

Student Leadership & Involvement in conjunction with Student Academic Success, the Commencement Office and the Office of the President hosted the President's Leadership Awards and Honors Assembly. This reception honored the University of Memphis' finest and brightest student academic achievements, student leaders and organizations for their dedication to the University.
Carson's Circle Inductee
Brianna James
College of Health Sciences Awards
Katika Davis - Eleanor Mae Ferguson Award
Greer Bullough - Outstanding Dietetic Student Award
John Taggart - Ralph Hatley Award
Sky Koelsch - Outstanding Healthcare Leadership Award
Hilary DeLuco - Outstanding Health Promotion Student
Holley Luckey - Outstanding Health Promotion Student
Treysen Neal - Outstanding Senior in Exercise, Sport & Movement Sciences Award
Noah Wallace - Outstanding Senior in Exercise, Sport & Movement Sciences Award
Kalynda Barksdale - Outstanding Senior in Health Sciences
Elijah Harden - Outstanding Senior in Health Sciences
Scottlyn Williams - Outstanding Senior in Health Sciences
Alexis Nelson - The Melvin A. Humphreys Prize for Student Research
Zoey Kearns - Biomechanics Achievement Award
Kierstin Davis - Exercise Physiology Achievement Award
PLA Awards
Patrick "KP" Parnell - UofM 20 Under 30
Morgan Linsy - Student Government Association Outstanding Associate Justice Award
Gaybrielle Gardner - Student Activities Council Committee Member of the Year
Jeremiah Macklin - Multicultural Affairs Outstanding Service Award
Perfect Academic Record-4.0 Grade Point Average
Kaylee Davidson
Maya Gonzalez
Brittney Hughes
Colleen Orbegoso
---
Healthcare Leadership professor elected UofM Faculty Senate president
May 1, 2022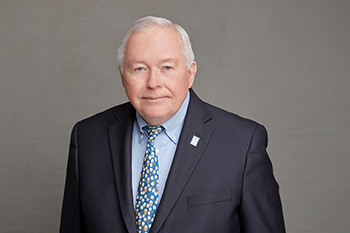 Clinical associate professor and Healthcare Leadership unit coordinator, Dr. Pat Travis, was elected University Faculty Senate president.
The Faculty Senate consists of 44 senators representing departments, independent units and areas across the University. It serves as a forum for the formulation of faculty opinion, a university-wide voice for faculty views and the primary vehicle for faculty participation in University governance.
---
PETE alumnus featured in Fortune news article: "Meet the middle school set on uniting students beyond partisan lines"
April 14, 2022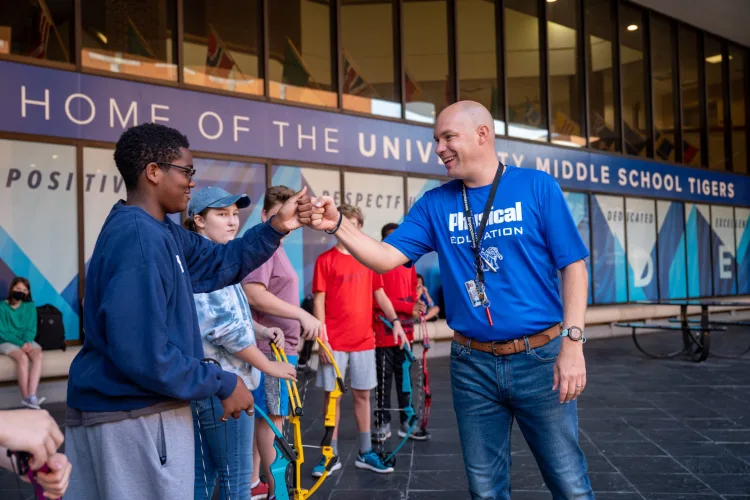 From Fortune:
Physical education instructor Keith Loupe came to teaching after a 20-year career in the Marines, where he saw the impact a school can have on a community. Loupe helped rebuild a school in Indonesia as part of a humanitarian mission, and that experience stuck with him: After retiring from military service, he went back to school to become a teacher. He was attracted to University Middle partly because of its commitment to diversity and its approach to teaching.
Loupe sees sports as the perfect arena for engaging in and working through differences of opinion, since disagreements arise naturally in the course of playing most games. With that in mind, he uses the first few weeks of the school year to encourage vulnerability and help kids build trust by teaching them unfamiliar games from other cultures and ending each class with a set of questions that prompt kids to reflect on how comfortable they felt, how supportive they were of others, and if they felt like their point of view was respected.
For the rest of the year, physical education is broken into a series of units, each focusing on a particular sport. At the beginning of each unit students are assigned to a team, and Loupe takes into account many identity markers—including cultural background, athleticism, gregariousness, and competitiveness—to ensure that teams are diverse. Students also take on a specific role within that team—such as statistician, trainer, captain, or manager—that gives them the opportunity to take ownership over the team's functioning and show off their strengths. Loupe's ultimate goal is to create a mini community within each team. He hopes that this foundation of trust will empower students to advocate for themselves while respecting other points of view.
"We need to be deliberate about advocacy," Loupe said. "It's not just about saying that you need to stand up for yourself. Because that's easy to say, but how do you really do that? We address listening with purpose, acknowledging what the other person is saying, and then expressing your point of view. Because as adults, sometimes we say, 'This is what I think, and I don't care what you think.'"
Loupe also intentionally embeds discussion and character education into his class. Before starting the day's physical activity, students gather in a classroom, where Loupe has prepared a prompt or scenario that relates to a theme such as compassion or justice. He then has students discuss the prompt—first with a partner on the half-mile walk between the school building and gym facility and then the whole group during a break in the middle of class.
Students take these conversations in many different directions. For example, in a recent conversation about tolerance, students talked about being tolerant of people with different opinions, tolerance when others lose their temper, and cultural tolerance. Loupe finds that creating the conditions for these conversations takes intentionality and open-mindedness on the part of teachers.
"The challenge is bringing kids together and creating those experiences that they're going to appreciate," Loupe said. "Where they're going to be in a position where they have to listen to somebody else. Not only that, but we as teachers have our own beliefs, so we have to be malleable—to be able to listen to students and appreciate their point of view."
---
Nutrition scientists present "Circadian Biology and Intermittent Fasting"
April 6, 2022
Drs. Marie van der Merwe and Chida Ramanathan finished off this season's Healthy Conversations series with the presentation, "Circadian Biology and Intermittent Fasting."
The circadian clock regulates daily physiological and behavioral changes over 24 hours. It controls many events from the sleep/wake cycle to cellular metabolism. Disruption of the internal clock with the external world results in negative health consequences, including obesity, type 2 diabetes and metabolic syndrome.
Intermittent fasting has become very popular as a weight and health management tool. It is a dietary pattern that cycles between eating and fasting. The time-restricted feeding/eating patterns is a form of intermittent fasting where nutrient intake and fasting are aligned with circadian cycles. The nutrition scientists discussed how this dietary pattern has been shown to cause reorganization of the clock-regulated metabolic processes, thereby reducing the risk of metabolic dysfunction.
---
Health Sci Business Officer nominated as TIAA Excellence Award winner
March 21, 2022
A special congratulations to Hilary DeLuco, Business Officer III for the College of Health Sciences and Campus Recreation, who was nominated for a University of Memphis TIAA Excellence Award.
The TIAA Excellence Awards recognizes employees throughout all University Divisions for a variety of exceptional efforts and contributions to the UofM. Primarily, this award honors employees who display one or more of the following:
Consistently performs job responsibilities at a level above and beyond normal expectations.
Exhibits an exceptional ability to foster collaboration, communication, and cooperation among colleagues and university constituents.
Exhibits a high degree of personal ethics and integrity.
Has clearly earned the respect of colleagues.
Exceptional contributions to their department's level of service satisfaction.
Significant contributions to the efficiency of an operation or unit.
Significant contribution to student success, directly or indirectly.
---
Graduate Student Spotlight
March 20, 2022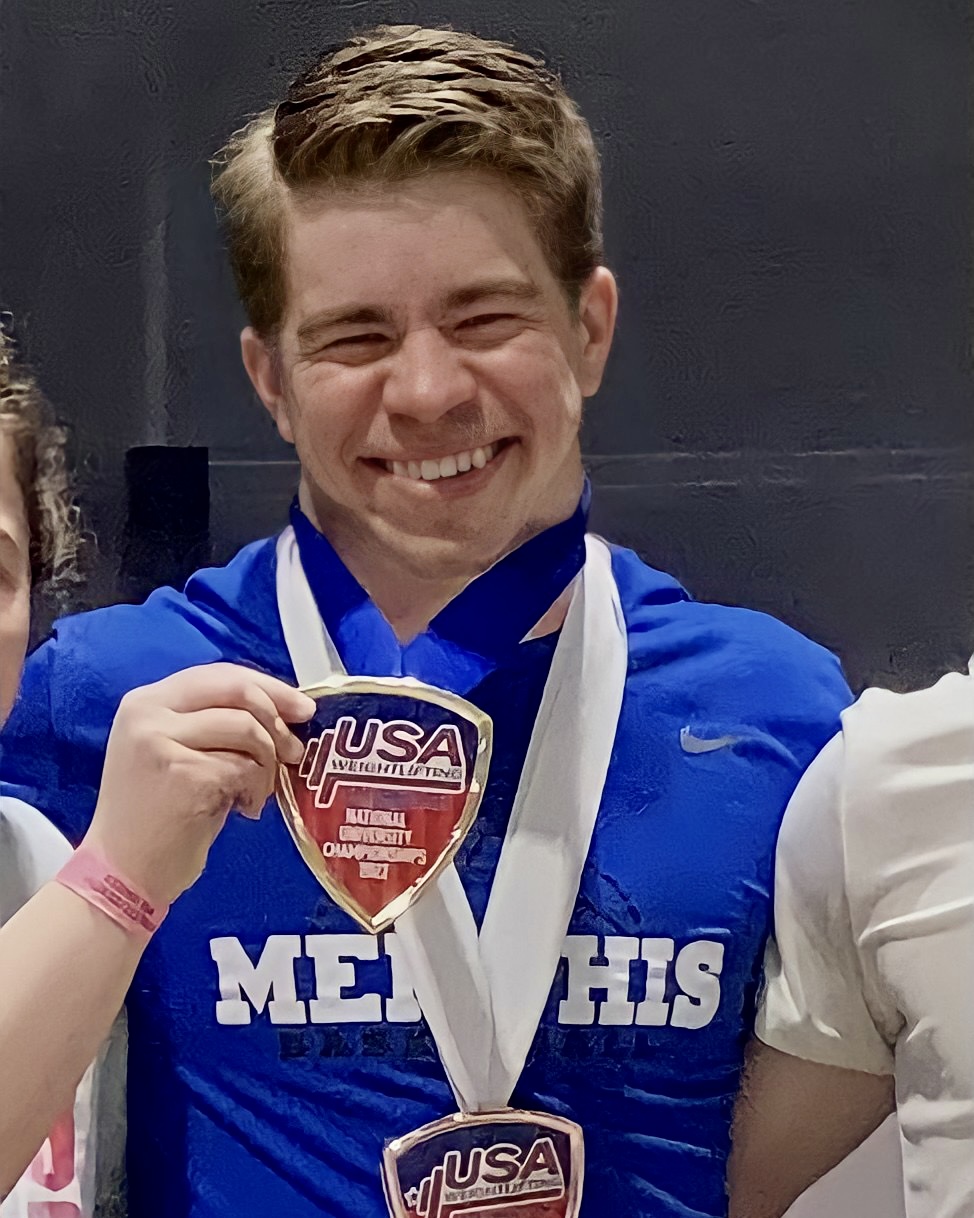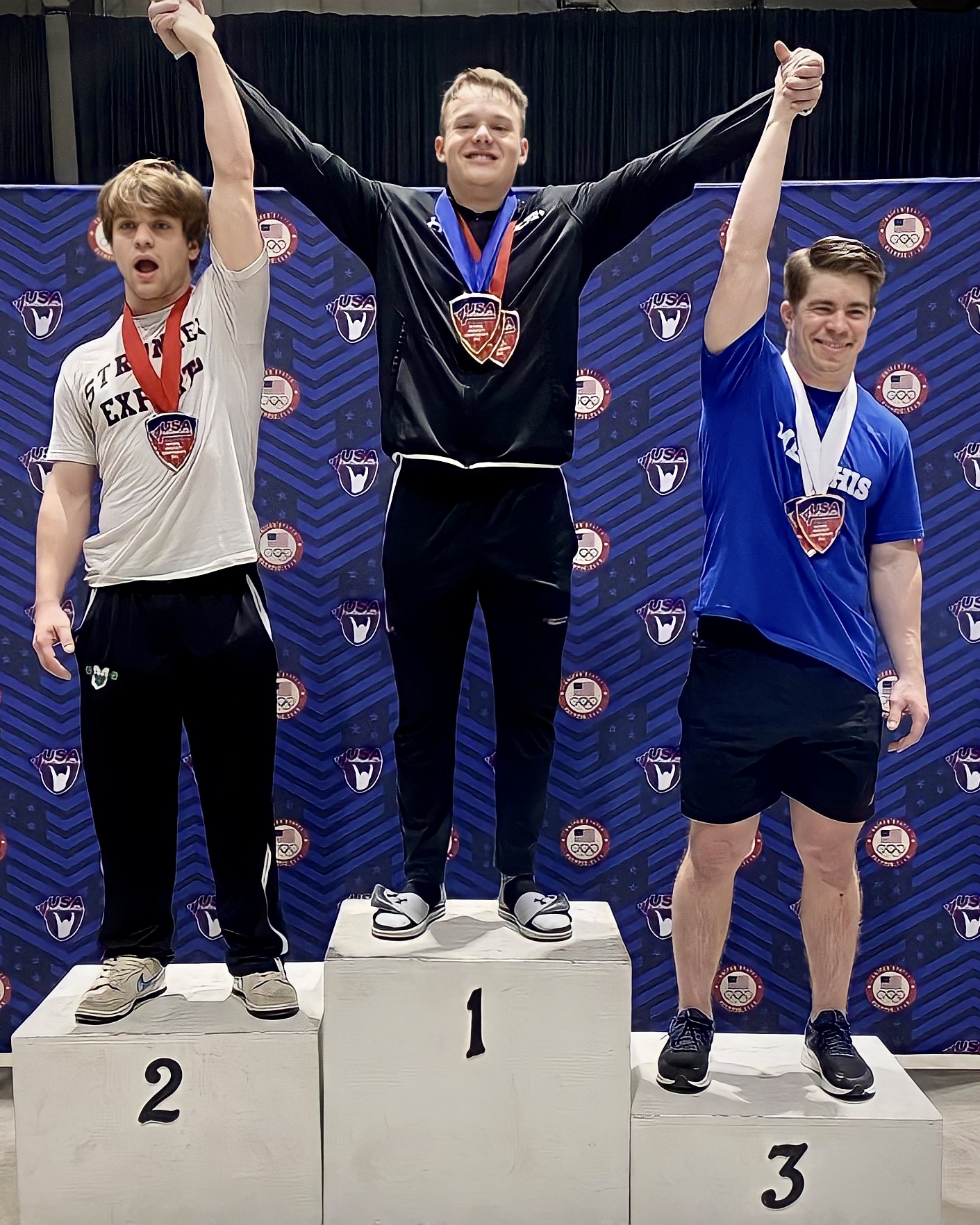 Garrett Hess, Exercise, Sport & Movement Sciences graduate assistant, competed at the USA Weightlifting University National Championships in Columbus, Ohio. Garrett competed in the 81kg weight class and finished with a gold medal in the Snatch event and bronze medal in both the Clean & Jerk and Total events. He finished ranked as the 9th best male lifter among all weight classes. Additionally, with this finish he was honored as one of 16 All-American Male athletes (21 females, 37 in total). These 37 All-American honorees came from a total of only 23 universities or colleges including the University of Memphis.
---
Dietetics gain experience with nutrition demonstration
March 18, 2022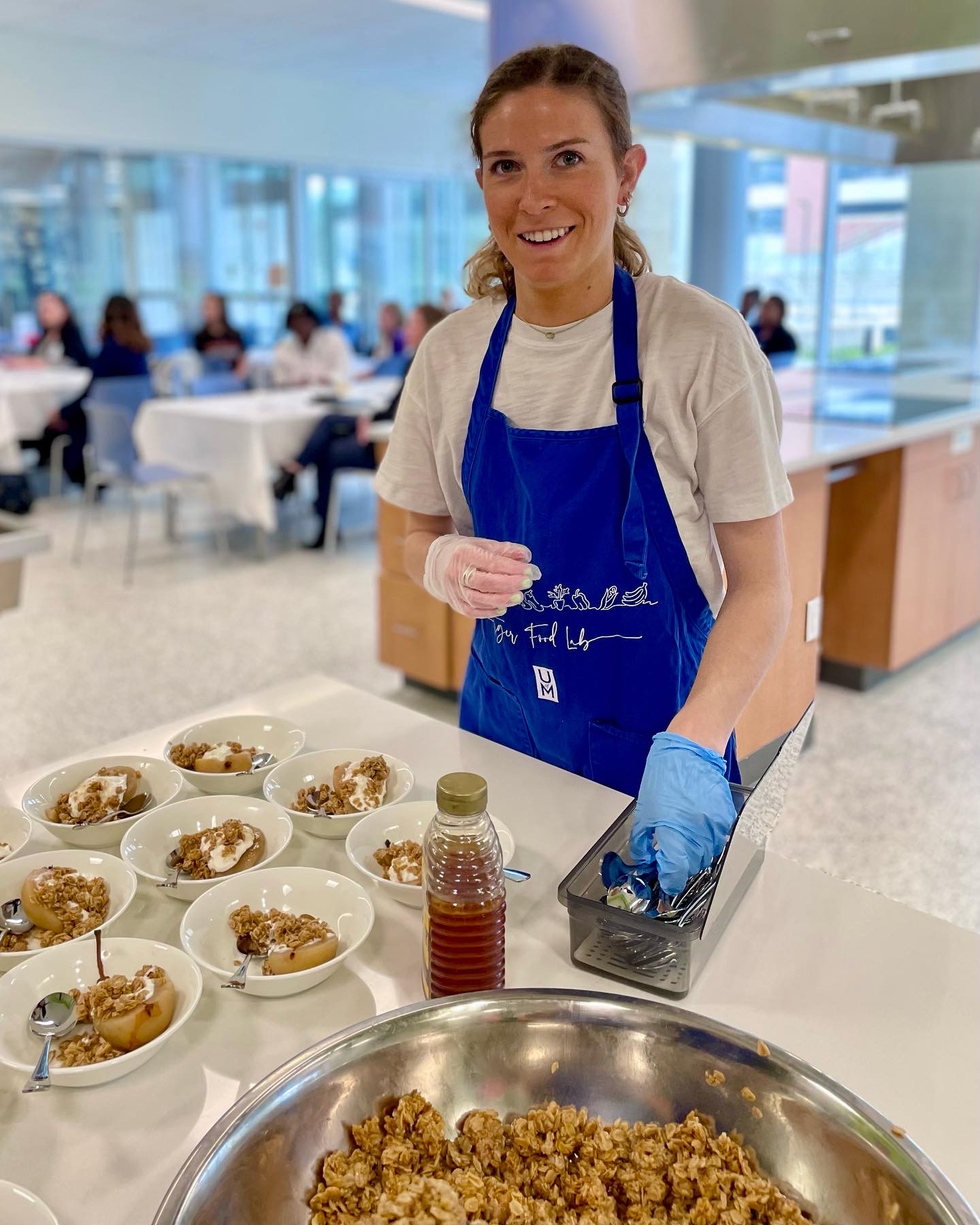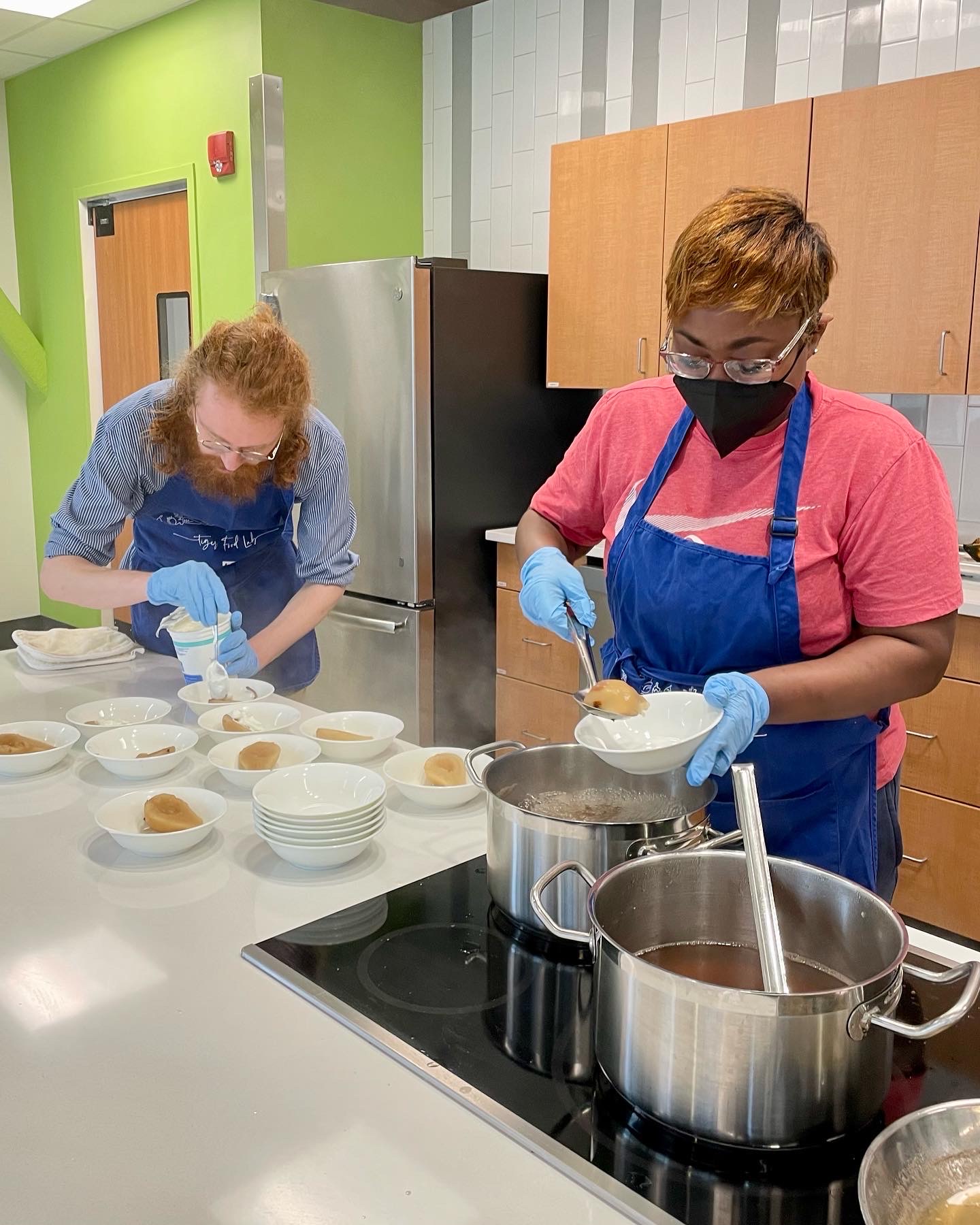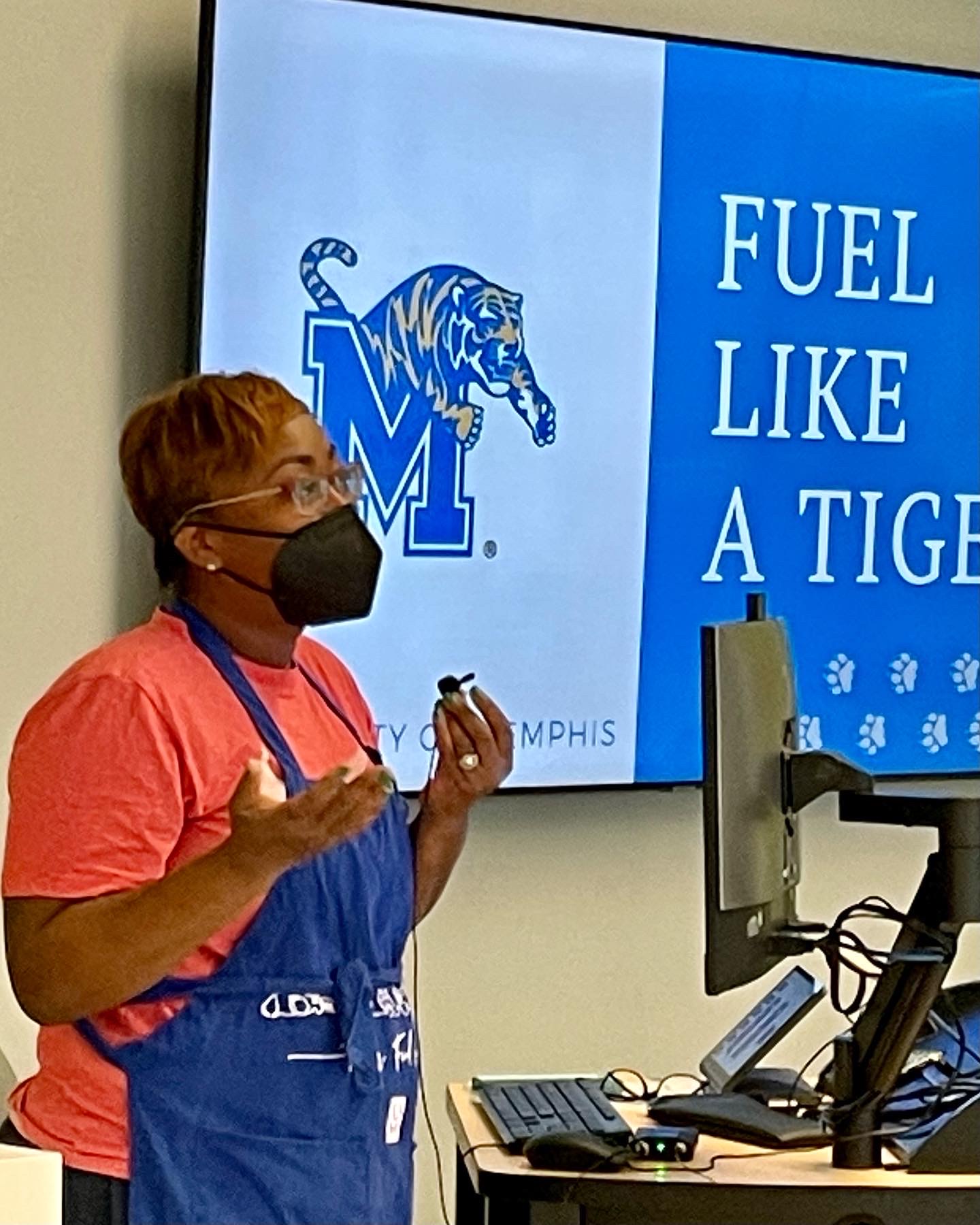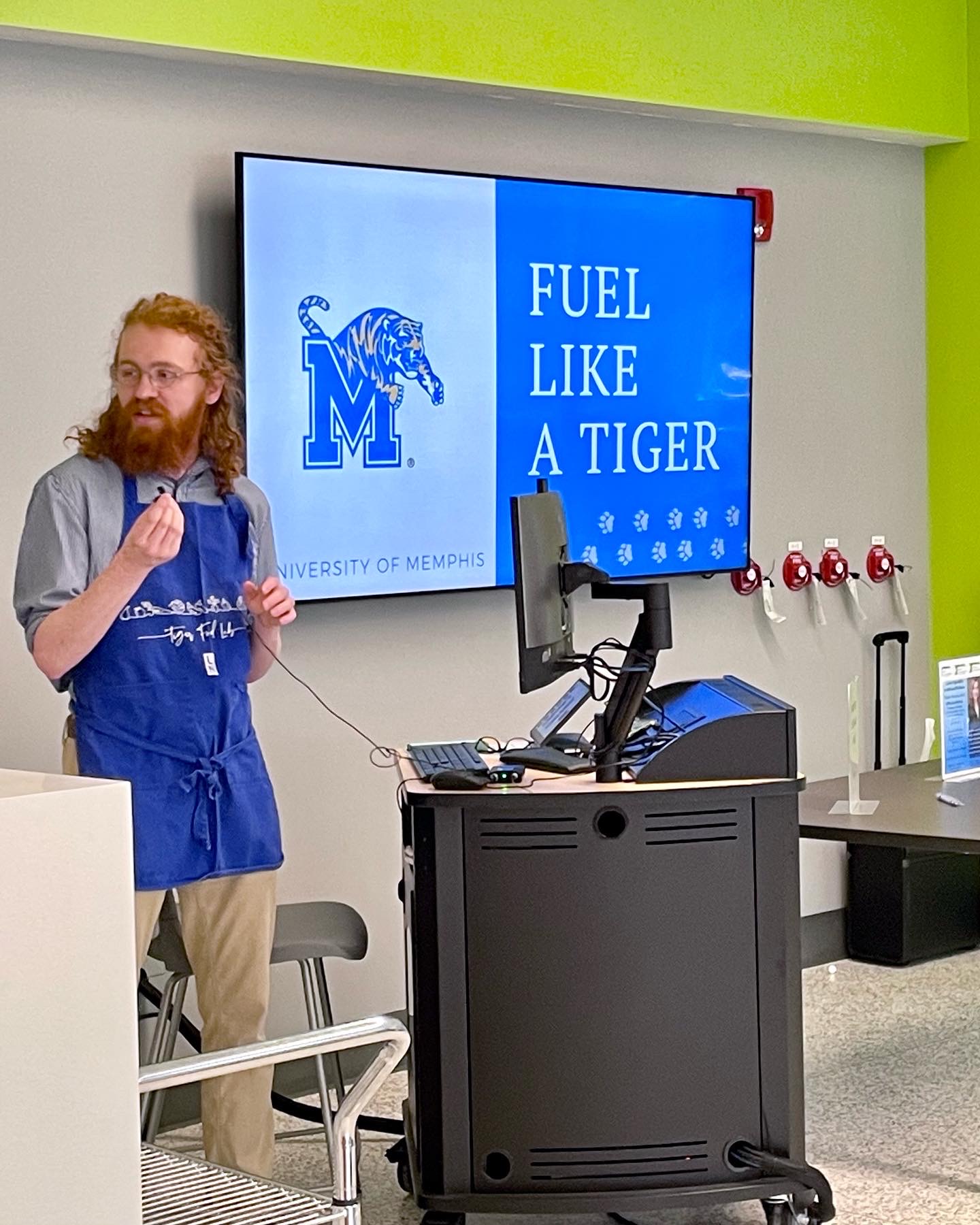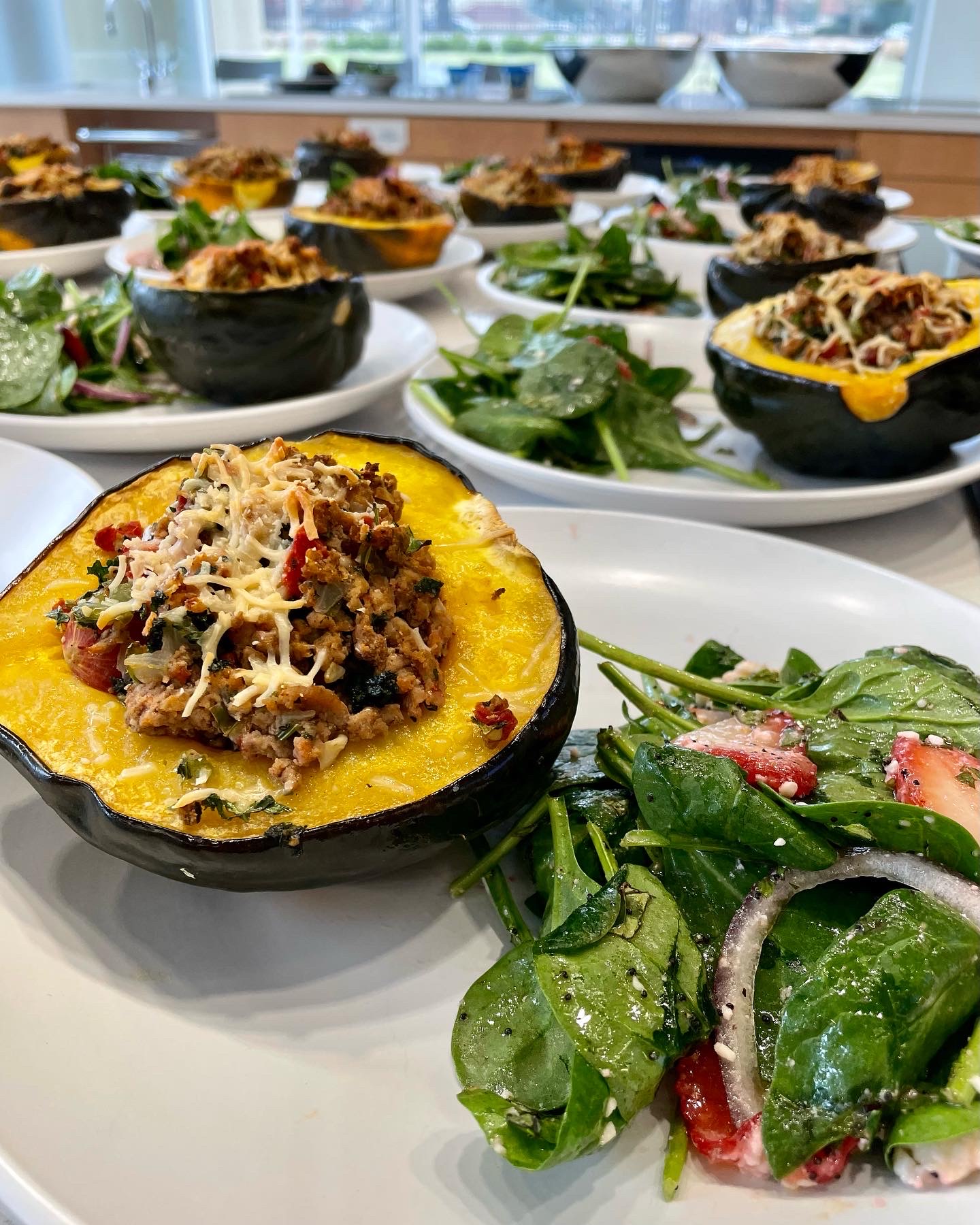 Today, Dietetics students gained hands-on experience when they provided a cooking/nutrition demo and prepared a healthy lunch for the employers attending our Career Mix & Mingle event.
Food prepared: stuffed acorn squash (with turkey, kale, tomato), a spring spinach & strawberry salad, and poached pears with yogurt & homemade granola for dessert.
Pictured:
Shelton Spivey, Wellness Center GA
William Fite, Dietetics senior
Brandy Lester, Dietetics senior
---
Clinical Nutrition alumna awarded Dietetic Student Intern of the Year
March 15, 2022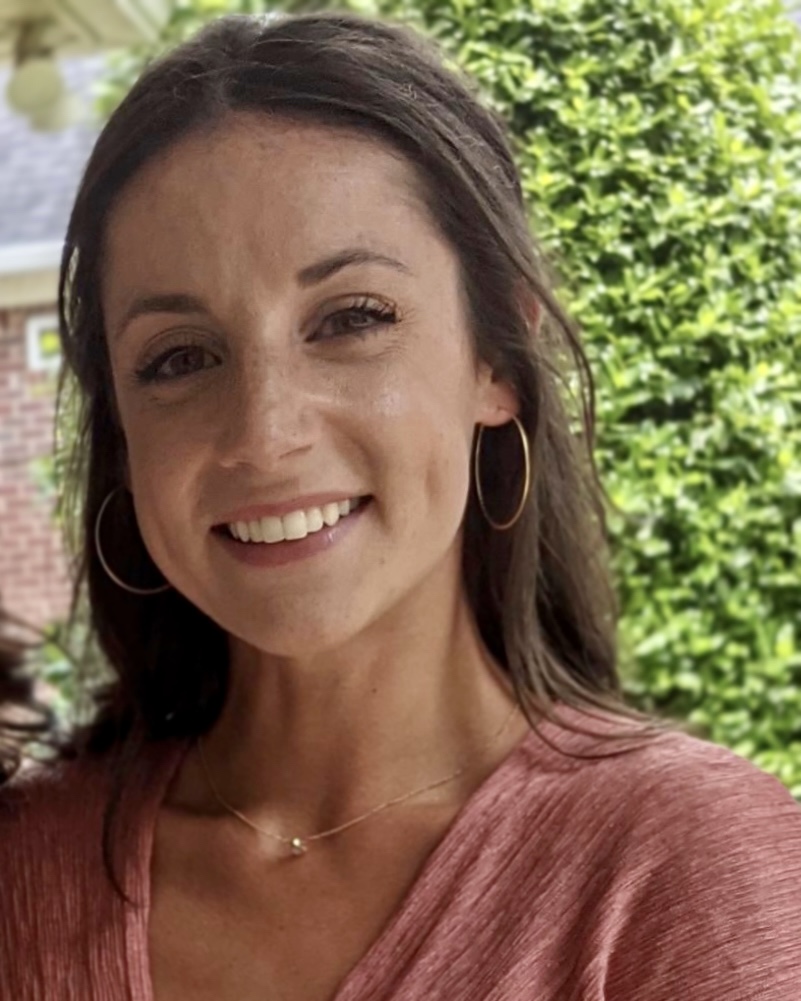 Erin Lancaster, Clinical Nutrition alumna, was awarded 2021 Dietetic Student Intern of the Year by Memphis Academy of Nutrition and Dietetics (MAND). She graduated in December 2021 and currently works at a children's hospital in Nashville.
Nominees must be a member of MAND, enrolled in an ACEND-accredited dietetics education program, demonstrate academic achievement as documented by letters from program faculty or preceptors, and demonstrate leadership and professional potential.
"My advice to current nutrition students would be to hang in there and enjoy the experience as much as you can because it flies by!" said Lancaster.
---
Instructor's abstract/poster accepted for national meeting
March 11, 2022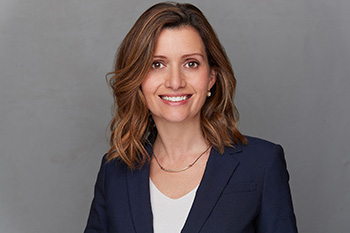 Cheri Kilmurray has been working on a secondary analysis of the NIH funded Lifestyle Enhancement Program (LEAP) smoking cessation randomized controlled trial data, collected in 2004-2007. Her focus is on "weight concern" as a barrier to cessation and cause for relapse. Her abstract was accepted as a poster presentation at the annual meeting of the Society for Research on Nicotine and Tobacco, March 15-18 2022.
Outcomes of her analysis were 1) use of smoking to control weight ("control"; continuous score) and 2) anticipating relapse if weight gain occurred ("relapse"; yes vs. no) using validated instruments. Exposures were self-reported physical activity and physical activity perceptions (self-efficacy, enjoyment of organized and unorganized PA, personal and environmental barriers). Covariates were treatment group and known determinants of post-cessation weight concerns including socio-demographics, smoking behavior, diet, and BMI. Both control and relapse were significantly (p<0.05) associated with being female, white, and less motivated to quit. Higher control scores also were associated with engaging in less moderate intensity physical activity and higher BMI. A significant interaction indicated that men with higher BMI anticipated relapsing if weight gain occurred, but no such association was found for women. No other PA behaviors or perceptions were associated with weight concerns.
---
Happy National RDN Day!
March 9, 2022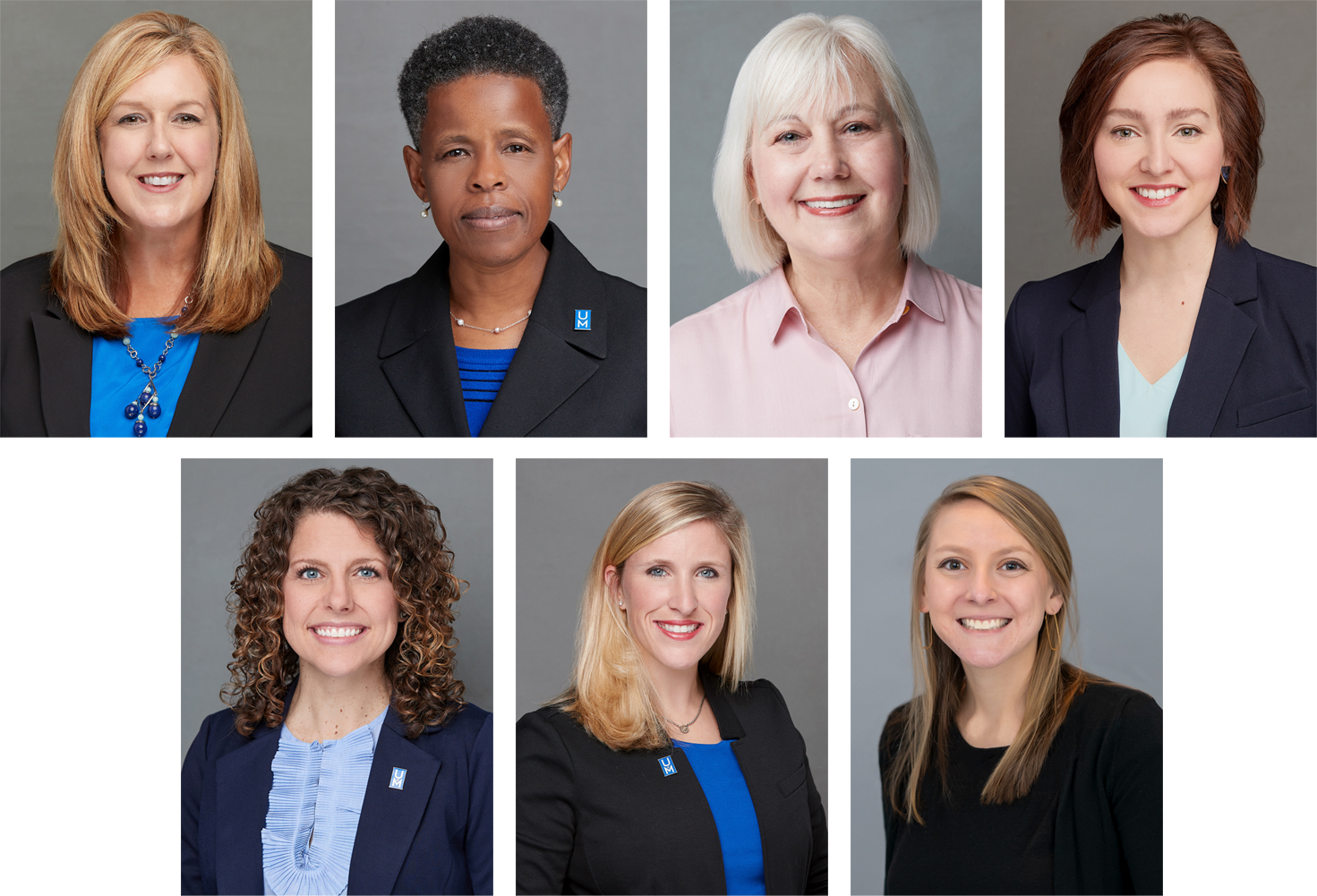 Today is National Registered Dietitian Nutritionist Day and we'd like to recognize the Registered Dietitian Nutritionists (RDN) in the College of Health Sciences!
---
Nutrition alumnus featured on local news
March 3, 2022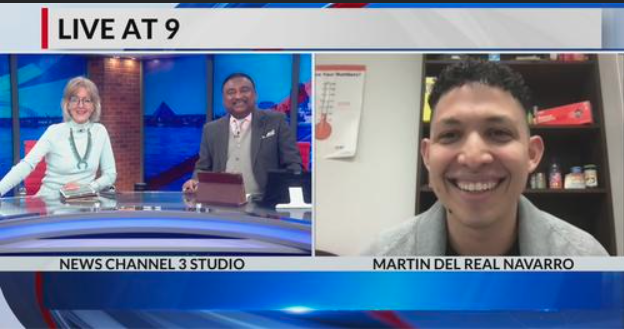 Martin Del Real Navarro, Clinical Nutrition alumnus and registered dietitian with Regional One Health, was featured on WREG News Channel 3 to give tips on how to maintain a heart healthy diet as diabetes and heart disease are some of the biggest health problems facing families across the mid-south.
---
Research Assistant Professor nominated 2022 Mid-South Woman of Impact
February 27, 2022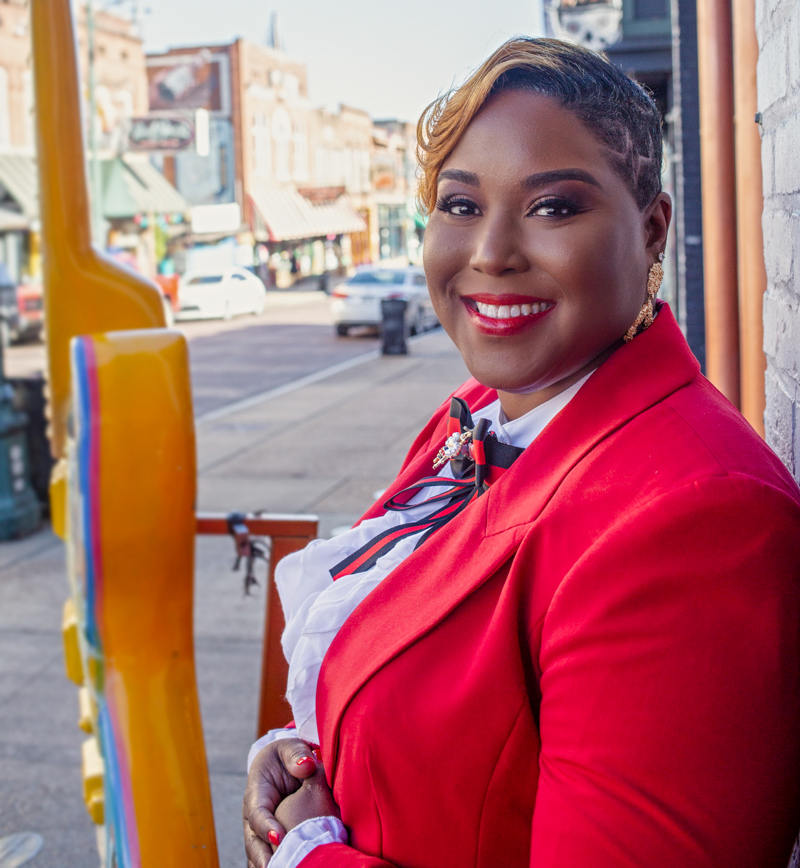 Congratulations to Dr. Fedoria Rugless for being nominated as a 2022 Mid-South Woman of Impact.
"I'm excited to be nominated for Go Red for Women's Woman of Impact campaign. As co-chair of the local Health Equity Committee of American Heart Association, I have served on the front lines, trying to improve the health and well-being of our people," said Rugless. "This campaign is personally important to me, because I've seen the devastating effects of heart disease on the people we love. Within African-American women, over 49% have heart disease, yet only 36% know that heart disease is their greatest health risk, and only 20% believe that they are personally at risk. I have a strong love for my people, and want to use this role to help increase awareness and knowledge, reduce healthcare disparities within underserved populations, and improve access for all to obtain holistic optimal health and wellness."
Dr. Fedoria Rugless is a research assistant professor for the College of Health Sciences and serves as the director of research for Church Health.
---
Healthy Eating Institute awarded grant for youth food literacy program
February 24, 2022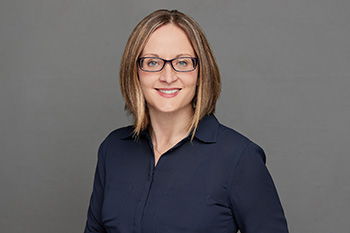 Led by the efforts of Associate Professor Marie van der Merwe, the Healthy Eating Institute was awarded a grant from the University of Memphis Campus Community Fund to support a pilot program as part of the development of an after-school youth food literacy program.
The program is developed as a collaboration between College of Health Sciences (nutrition) and Loewenberg School of Nursing to improve food literacy through food knowledge and practical cooking skills. As an experiential learning component for their degree, nutrition and nursing students will be co-teaching classes for children ages 12-14 interested in healthy eating habits. The classes will be held in the Tiger Food Lab teaching kitchen within the new R. Brad Martin Student Wellness Center. A major goal of the program is to give all children, irrespective of ability to pay, the opportunity to participate through external funding mechanisms.
---
February 21, 2022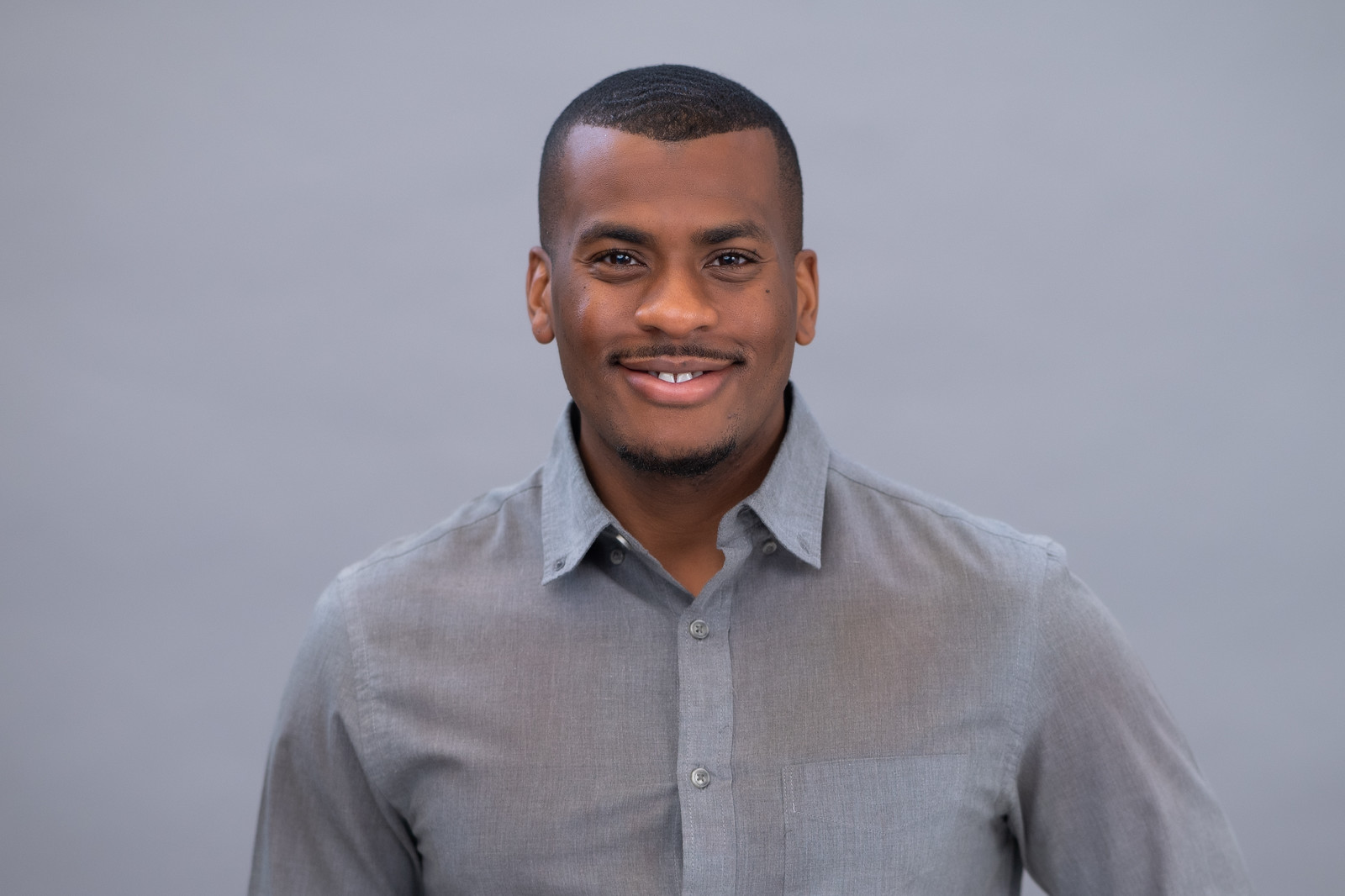 College of Health Sciences instructor Martavius Hampton and collaborators received $2,425 from the Campus Community Fund for their project, "Perceptions of Mental Health in the LGBTQ+ Community." The project aims to conduct a needs assessment focused on perceived gaps in mental health services available to lesbian, gay, bisexual, transgender and plus (LGBTQ+) students at the University of Memphis. They aim to delineate current perceptions and knowledge of mental health services among UoM students, to better understand and serve the needs of this population.
Collaboration is essential to effectively address the mental health needs of the LGBTQ+ community at the UofM. Thus, merging multiple interdisciplinary fields such as psychology, LGBTQ+ service agencies, public health and crime advocacy agencies is paramount to increasing this community's health outcomes.
The project represents collaboration between Martavius Hampton, Phillis Lewis and Dr. Gayle Beck. Phillis Lewis is the executive director of Love Doesn't Hurt, a non-profit organization that provides services to LGBTQ+ victims of crime while promoting cultural humility. Dr. Gayle Beck is an internationally known mental health expert and licensed clinical psychologist and the holder of the Moss Chair of Excellence in Psychology at the University of Memphis.
---
ESMS associate professor gives talk on running shoe performance
February 17, 2022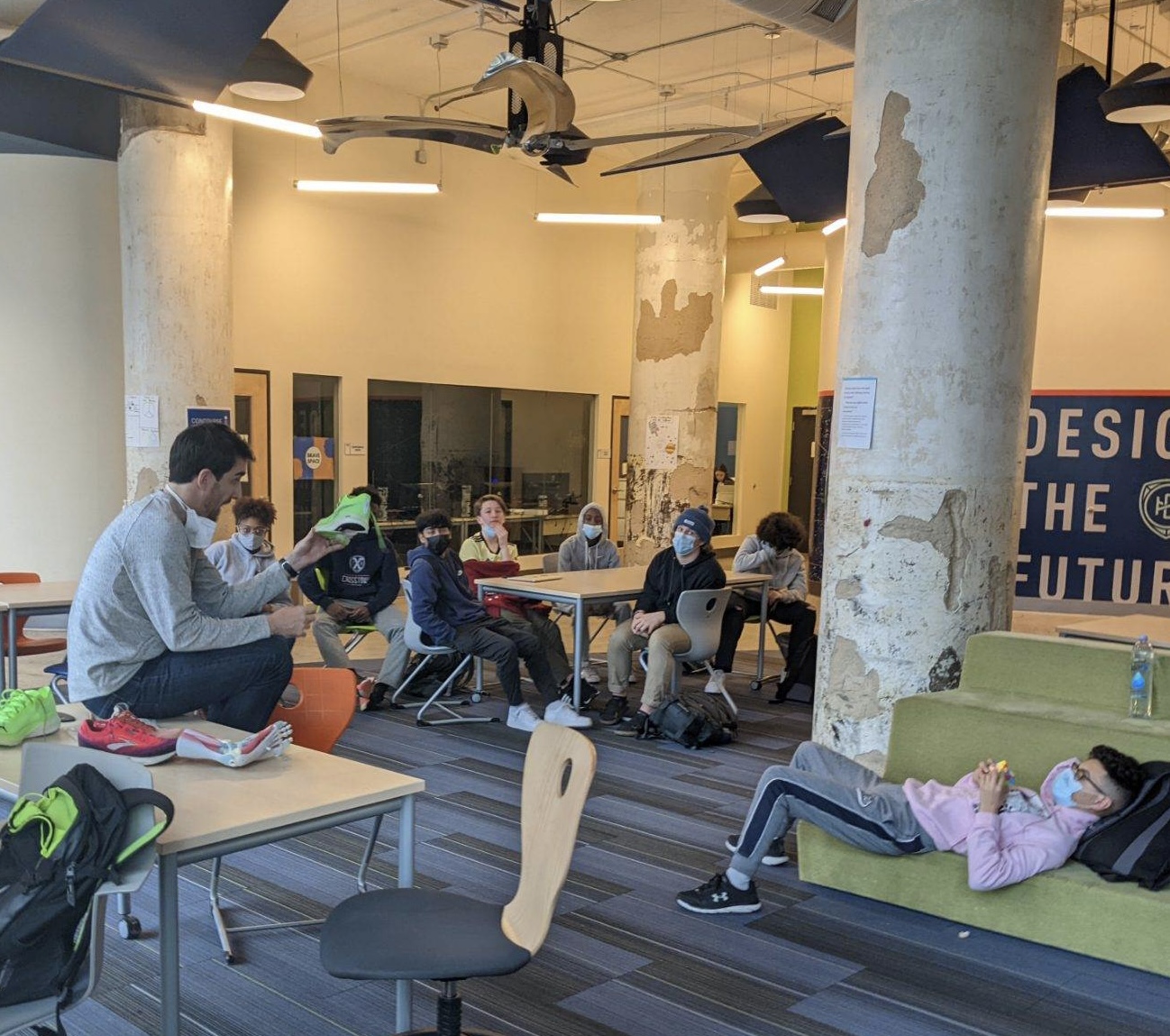 Dr. Max Paquette, associate professor for Exercise, Sport & Movement Sciences, discussed shoe design and performance with physics students at Crosstown High School as part of a shoe design project led by physics teacher Gabe Ares.
---
Faculty awarded grant for nutrition program
February 11, 2022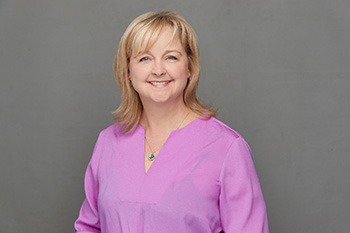 Principal Investigator, Dr. Shelly Stockton and collaborators were awarded a grant from USANA Health Sciences for their study entitled, "Impact of the Active Nutrition Program." The program includes a combination of meal replacement shakes and bars, dietary fiber powders, encapsulated dietary supplements, as well as whole food options. The purpose of the proposed study is to evaluate the Active Nutrition weight loss program on body weight and related variables in a sample of overweight and obese men and women.
---
ESMS associate professor awarded grant for running study
February 7, 2022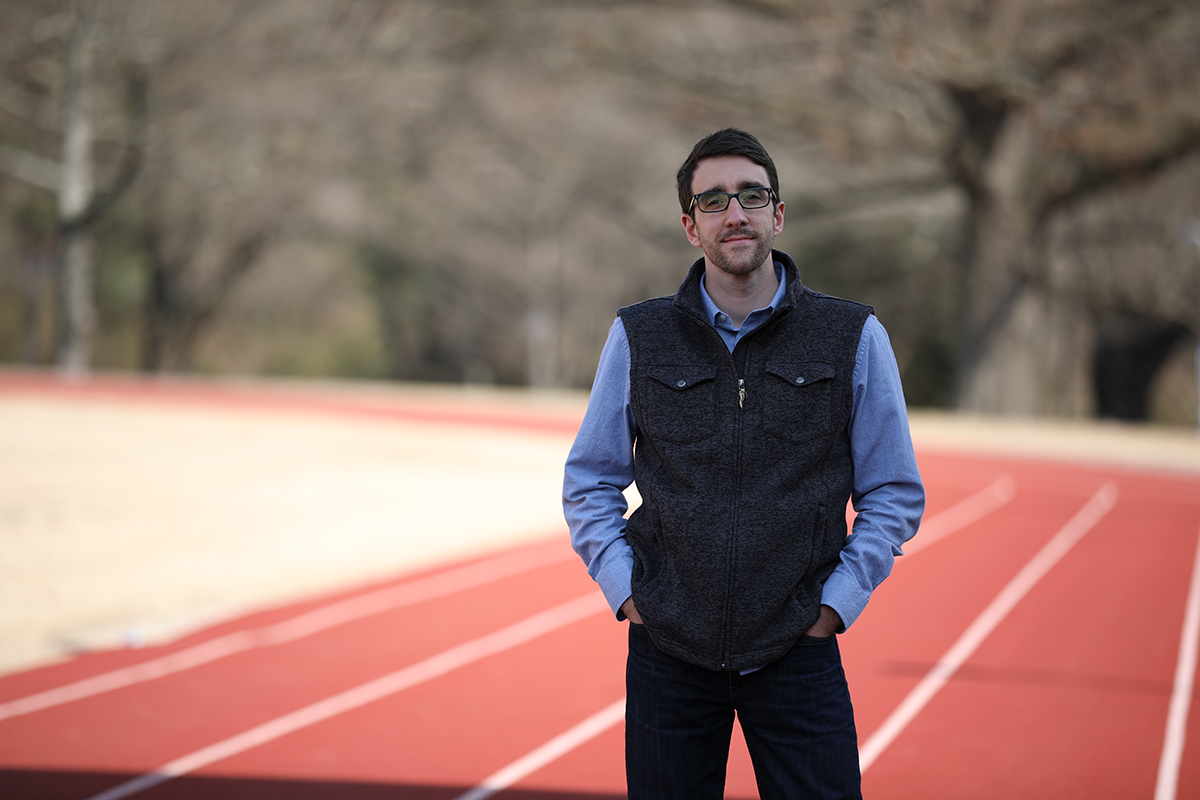 Exercise, Sport & Movement Sciences Associate Professor Dr. Max Paquette was awarded $70,679.70 from Asahi Kasei America Inc. to assess the influence of newly developed running performance shorts on running economy (i.e., "fuel efficiency") and to understand the biomechanical factors (e.g., hip and pelvic motions) that may explain why the shorts improve economy in trained distance runners. High caliber distance runners from all over the U.S. will be coming to the University of Memphis to take part in this study.
---
Fall Commencement
December 12, 2021
Congratulations to our fall class of 2021!
---
Dietetics Student Spotlight
November 19, 2021
This week's Dietetics student feature video is by Michelle Bradley. Follow along and learn how to make delicious red curry!
---
CHS grant provides CPR training for ROTC cadets
November 11, 2021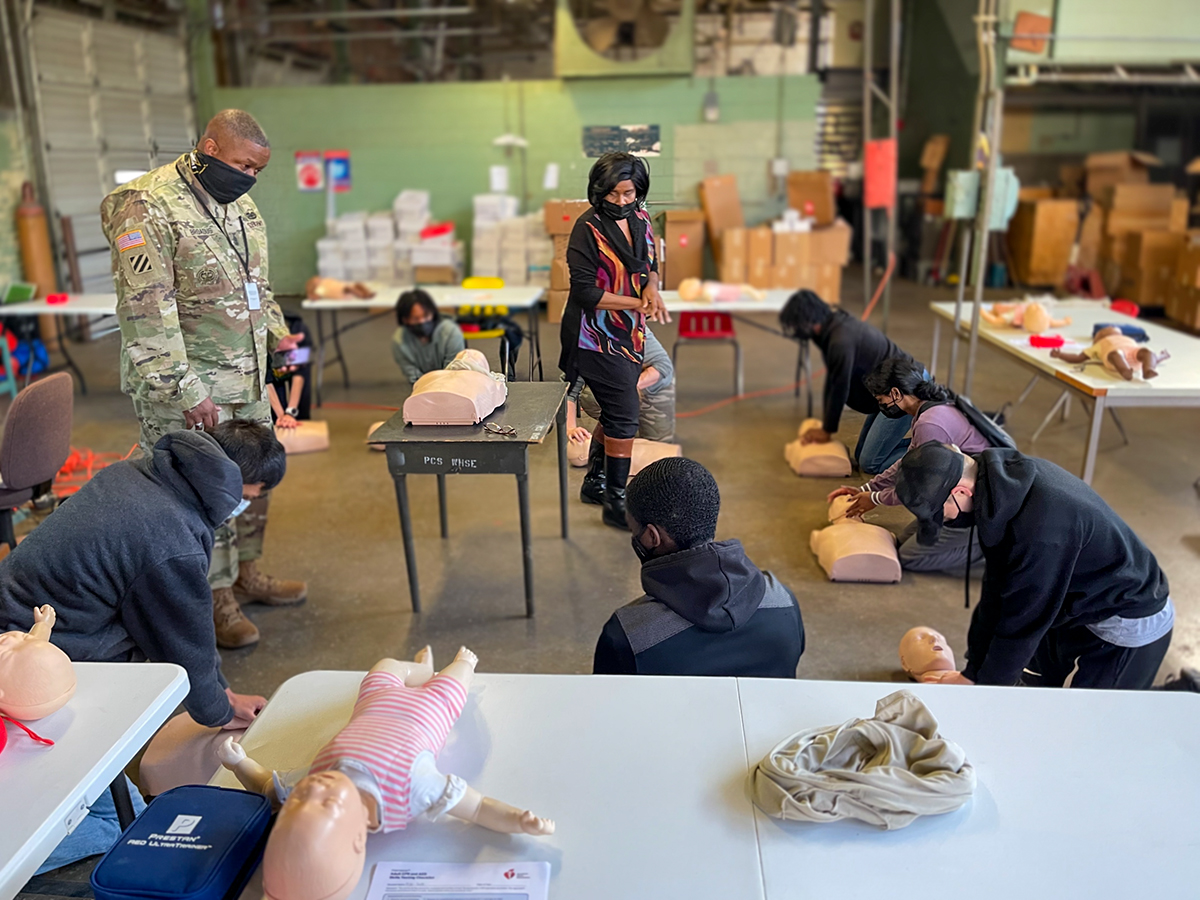 Shelby County Schools ROTC senior cadets received Basic Life Saving/CPR instruction thanks to a grant from BlueCross BlueShield of Tennessee Community Trust.
The College of Health Sciences, led by the efforts of instructor/coordinator Debra Wyatt, was awarded $10,000 from BlueCross BlueShield of Tennessee Community Trust for the third year in a row. The first year, the award was used to develop a program offering free CPR to the community. The second year, we continued with free CPR courses and added free lifeguard training. This year, we shifted our focus back to CPR and have partnered with Shelby County Schools (SCS) to offer free courses for SCS faculty, staff and students.
---
Clinical Nutrition Student Spotlight
November 8, 2021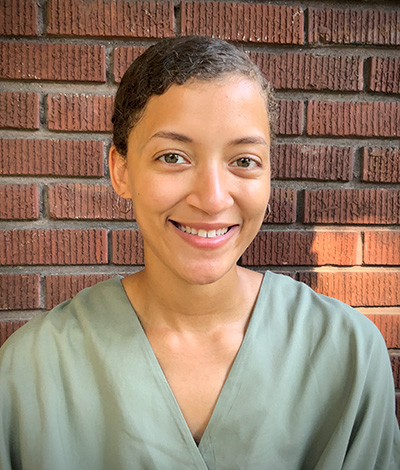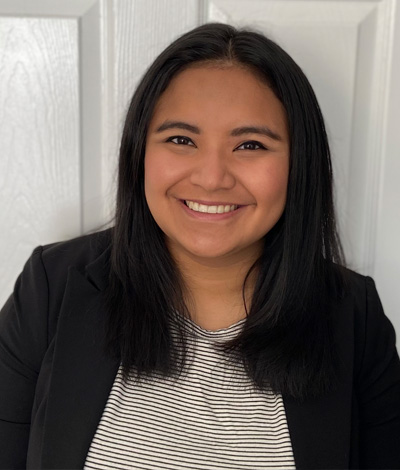 Two students from our Clinical Nutrition master's program were elected to serve in this year's Student Tennessee Academy of Nutrition and Dietetics (STAND). Congratulations to program liaison Brandi Johnson and secretary Angelika Sharp!
The goal of STAND is to connect dietetic students and interns across Tennessee through networking and volunteering initiatives. STAND also works to empower and encourage dietetic students and interns to become future leaders in the food and nutrition industry.
---
Dietetics Student Spotlight
November 5, 2021
This week's Dietetics student feature video is by Sierra Jackson. Follow along and learn how to make delicious steamed salmon and broccoli!
---
PETE Student Spotlight
November 3, 2021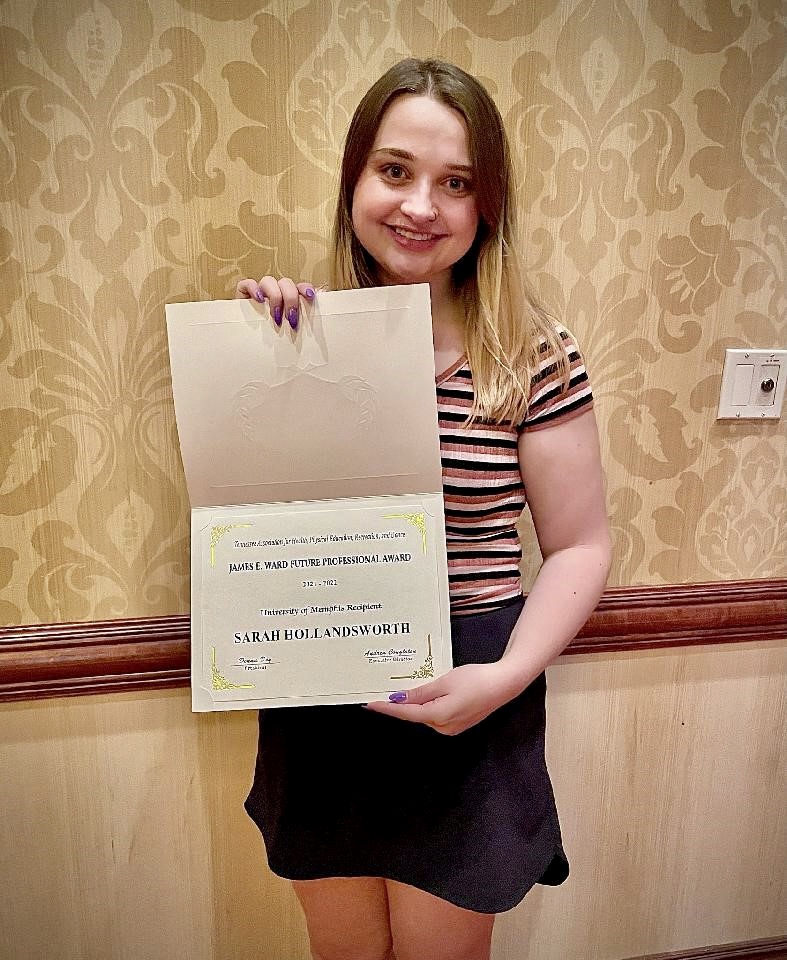 Sarah Hollandsworth, a student in our Physical Education Teacher Education (PETE) program, has been named the James E. Ward award winner at this year's Tennessee Association of Health, Physical Education, Recreation, and Dance (TAHPERD) state conference.
Sarah plans to pursue a PETE master's degree after graduation and will have a successful career as a Physical Education teacher!
The James E. Ward Future Professional Honor Award was established to recognize an outstanding Tennessee college or university student majoring in health, physical education, recreation, dance and/or related areas.
---
PETE instructor awarded supervisor of the month
November 1, 2021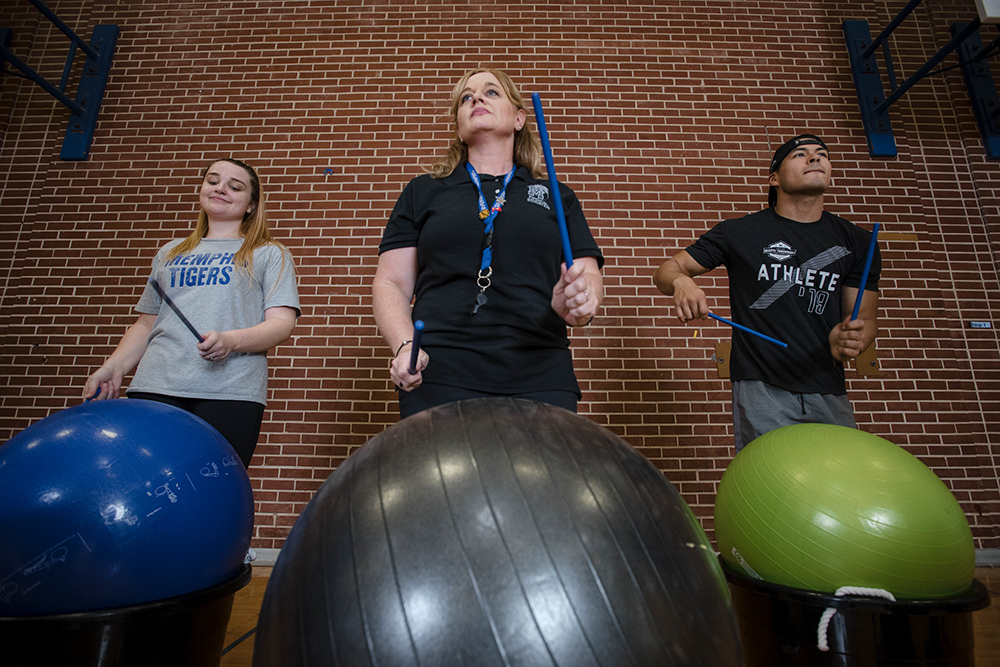 Physical Education Teacher Education (PETE) instructor, Becky Bocz, was chosen as October's Supervisor of the Month by her students. She supervises and evaluates student-teacher residencies for the PETE program.
"She is very helpful and understanding of the process of student teaching and what is needed. She is always open to talk or just to listen to her students vent over whatever, even if it's not about school. She is great and I could not do this without her." - Student nomination testimonial
---
Alumni Spotlight
October 27, 2021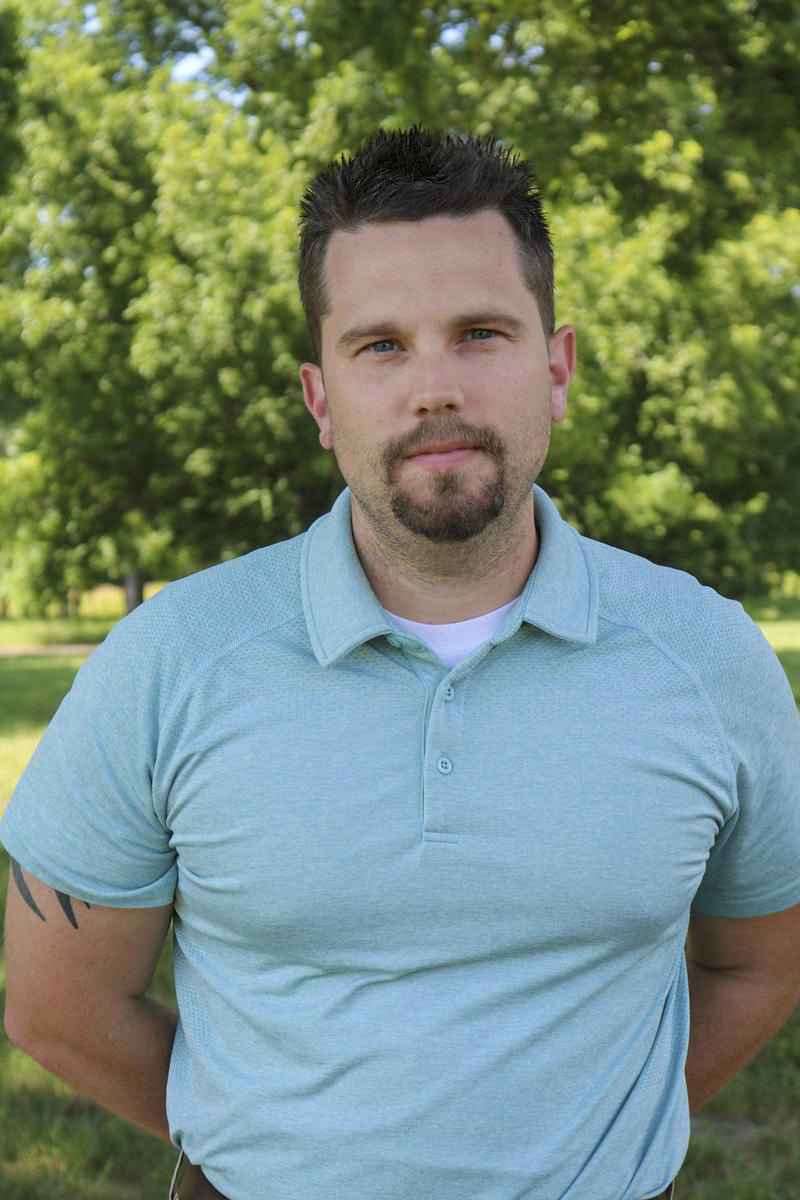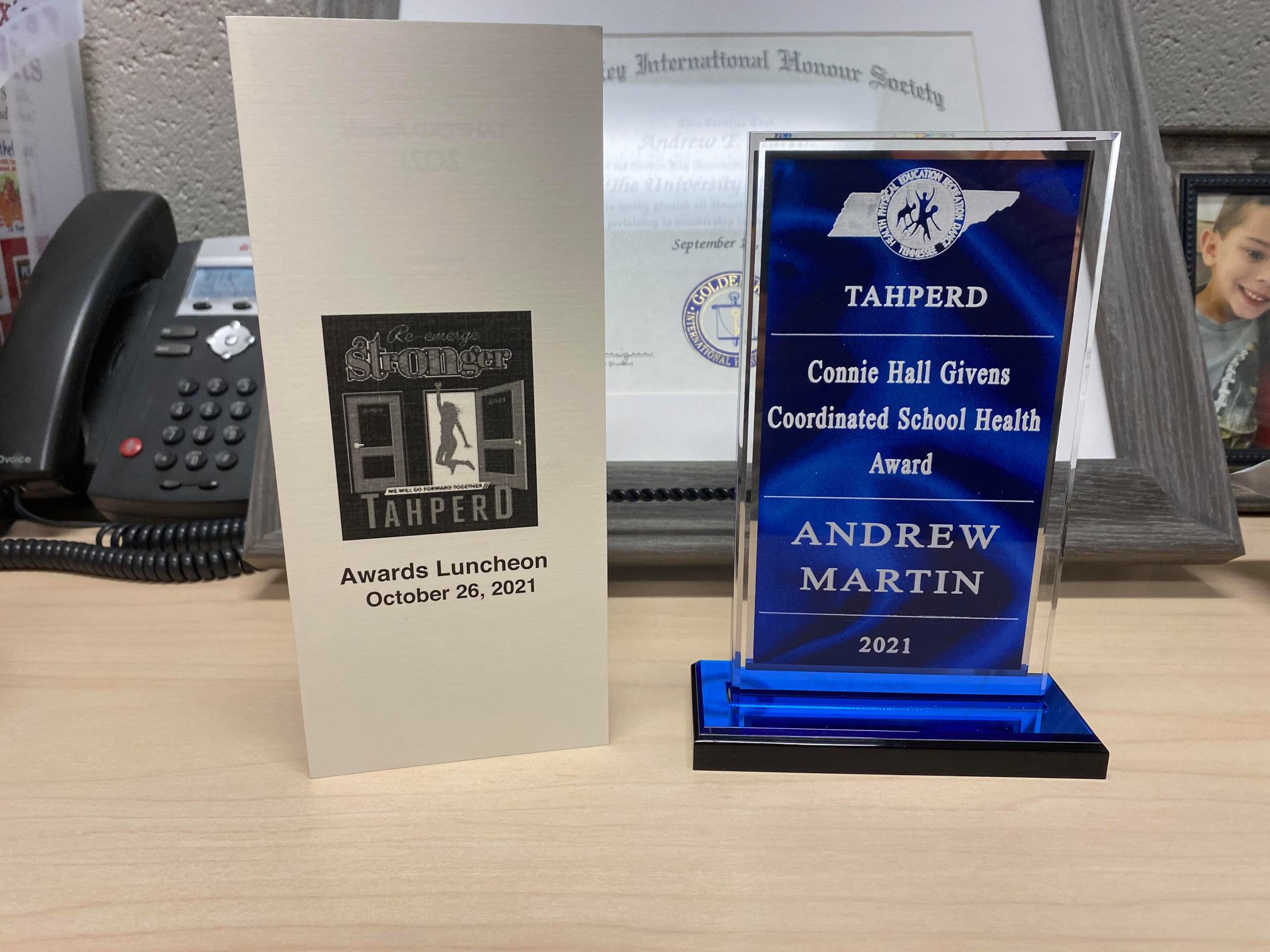 Physical Education Teacher Education alumnus Andy Martin received the 2021 recipient Connie Hall Givens Coordinated School Health Award at this year's Tennessee Association of Health, Physical Education, Recreation, and Dance (TAHPERD) Convention. Andy is the School Health Supervisor for the Germantown Municipal School District's Coordinated School Health program.
---
Research assistant professor helps boost low vaccination rates in underserved communities
October 22, 2021
Methodist Le Bonheur Healthcare (MLH) received a $1 million grant from the US Department of Health and Human Services to raise COVID-19 education and vaccine access. The grant will assist in boosting low vaccination rates in underserved communities in Memphis and the Mid-South.
MLH will be partnering with organizations such as the Center for Transforming Communities (CTC). Research Assistant Professor Dr. Fedoria Rugless is a CTC Just Health Champion. As a Just Health Champion, Dr. Rugless assists in building out the technical, economic, systemic and cultural capacities for residents and institutions to collectively drive health access and equitable development and policy across the City of Memphis.
"This grant and this opportunity truly gives us an opportunity to impact and make sure we keep our numbers down and prevalence among our community," says Rugless. "We have community workers and we'll be able to sit down one on one with the residents if they have questions and concerns and connect them directly to resources."
As an extension of the Healthy Memphis Initiative, Dr. Rugless partnered with the CTC to lead in the formation of the Just Health Wing of the Just C.H.A.N.G.E. Alliance, an organizing system that centers around the social determinants of health as a series of workgroup foci to build a power of place in the historically black and BIPOC communities CTC serves.
Just Health focuses on the mental and physical health of individuals and collective health of communities. Under mental health this can include but is not limited to stress, trauma, oppression, wellness, addictions and violence. Under physical health this can include, but is not limited to stress, nutrition, diet, exercise, blood pressure and yoga. Under community health this includes, how communities collectively respond towards creating impact projects that address their specific priorities.
---
College hosts meal packaging event
October 21, 2021
Today, 92 volunteers packed 14,236 meals during our annual Rise Against Hunger meal packaging event. We also raised $5,458.00 from donations and proceeds from our Healthy Teaching Kitchen. Rise Against Hunger is growing a global movement to end hunger by empowering communities, nourishing lives and responding to emergencies.
We'd like to thank all of our volunteers and those who donated for helping us reach our goal!
---
Clinical assistant professor moderates "Combating the HIV Epidemic in Memphis" forum
October 19, 2021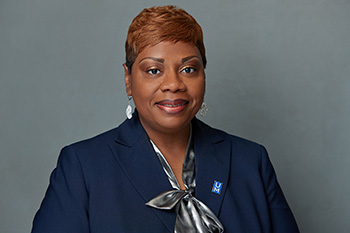 Dr. Shemeka Hamlin-Palmer, clinical assistant professor and Hooks Academic Research Fellow, moderated an online discussion from the Benjamin L. Hooks Institute for Social Change titled "Combating the HIV Epidemic in Memphis." As part of their newly created "Focus on Memphis" series, panelists discuss HIV stigma and discrimination in the African American community, living with HIV and ways to reduce the risk of getting HIV and/or other STIs.
---
Nutrition clinical assistant professor featured in UofM Magazine
October 17, 2021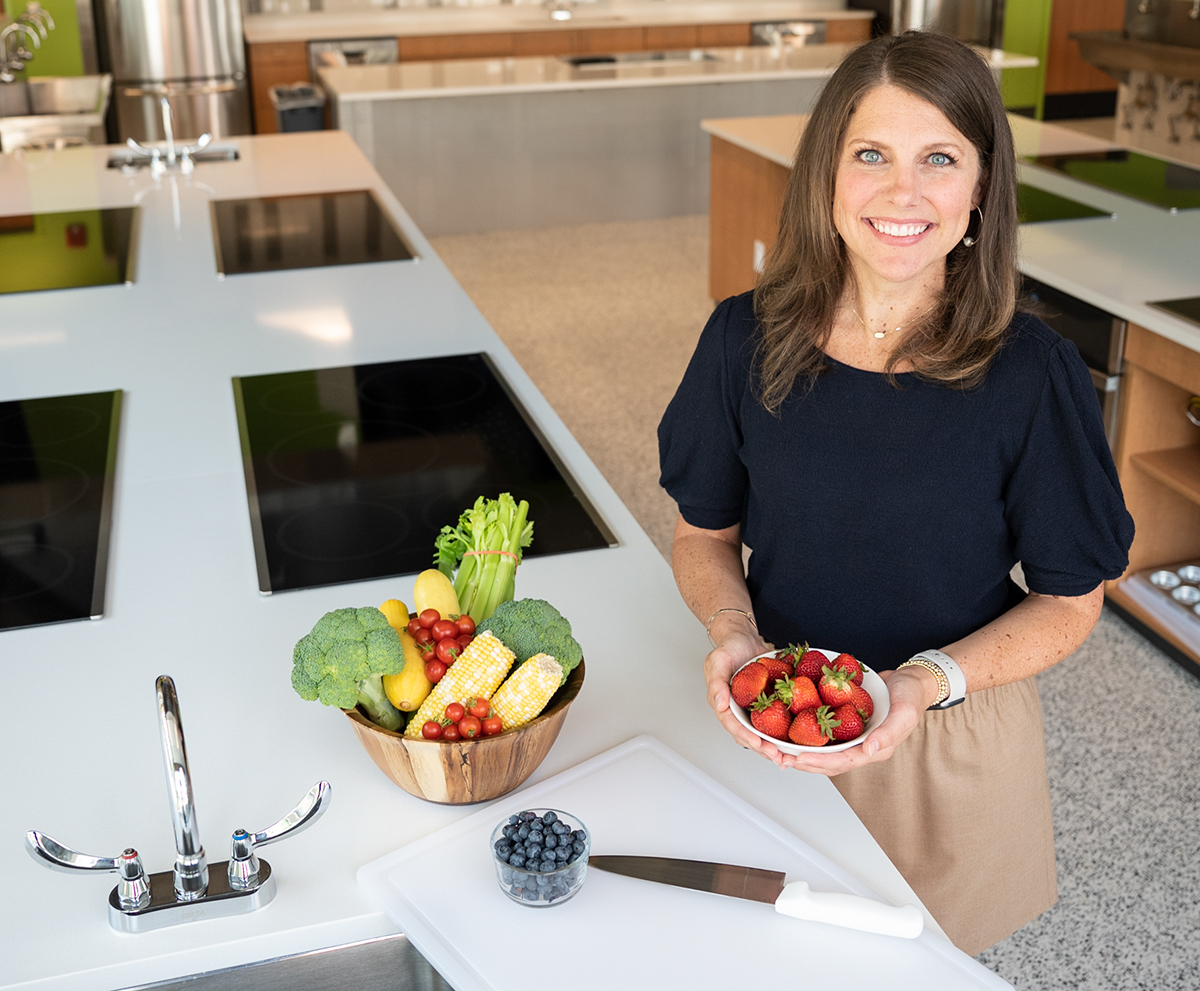 Clinical assistant professor Sara Foley was featured in the Fall 2021 edition of the University of Memphis Magazine.
"When I started, a colleague and I had a dream to include hands-on learning where we, as registered dietitians, had a platform to provide nutrition education. With the support of our dean, Dr. Richard Bloomer, that dream became a reality with the purchase of a little mobile teaching cart. With the creation of the Tiger Foods Lab, we are able to provide so much more beyond what our mini-kitchen on wheels can provide, making the possibilities beyond exciting."
---
Student Spotlight
October 14, 2021
This week's student feature video, Smart Snacking, was submitted by Dietetics student, Melissa Cano. Follow along and discover some healthy alternatives for your next snack attack.
---
Student Spotlight
October 5, 2021
Dietetics student Andres Duñeas' video was chosen as the feature video of the week in his Culinary Nutrition course (NUTR 2303).
Follow along as he demonstrates how to make delicious Taco de Pollo a la Poblana.
---
A Memphis Story: Teaching a Community to Swim
September 28, 2021
Drowning incidents are tragic, alarming and mostly preventable. The Centers for Disease Control and prevention (CDC) reports there are about eleven deaths due to drowning per day. Significant racial and ethnic disparities with drowning have been observed with national data showing that minority youth, specifically African American children aged 5-19 years, drown at sometimes 5.5 times the rate that white children drown.
So, how do communities circumvent this deadly trend? One solution Dr. Carol Irwin found through her research is to create and support free or low-cost swimming programs for under-resourced children. The Memphis area has owned and endorsed a unique "learn to swim" program, Splash Mid-South, since 2009. This program has taught over 7,000 children within the area AND has supported hundreds of these new swimmers to swim competitively.
During this virtual Healthy Conversations event, Dr. Irwin and guests discuss the research, findings and future of the program, including the role of the new Mike Rose Aquatics Center scheduled to open in 2022.
---
Can healthy people who eat right and exercise skip the COVID-19 vaccine?
September 28, 2021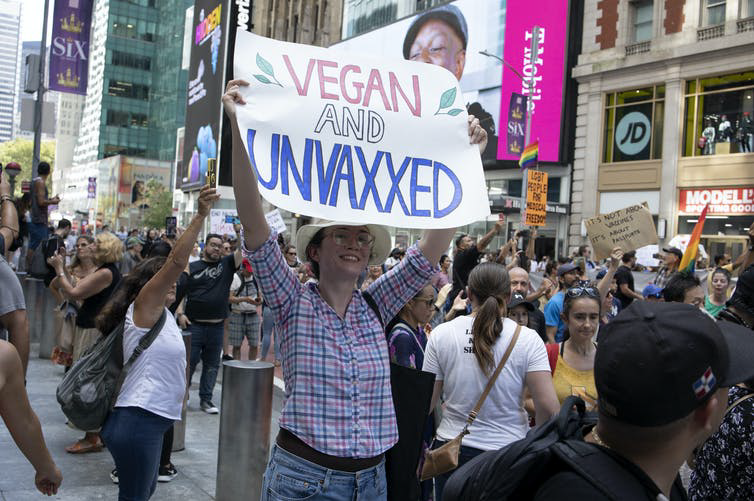 Andrew Lichtenstein/Corbis News via Getty Images

By Richard Bloomer
Featured on The Conversation and Popular Science
"I'm a fitness enthusiast. I also adhere to a nutrient-dense, 'clean' eating program, which means I minimize my sugar intake and eat a lot of whole foods for the purpose of optimizing my health.
You might wonder how effective such a diet and exercise plan would be in the fight against COVID-19, since some have suggested – without supporting evidence – that vaccination may be unnecessary if a detailed wellness lifestyle is closely followed.
As a research scientist who has studied nutrition for close to 20 years, I have watched the wellness community's response to the COVID-19 vaccines with great interest. While eating right can favorably impact the immune system, it is not reasonable to expect that nutrition alone will defend against a potentially life-threatening virus."
---
Alumni Spotlight
September 21, 2021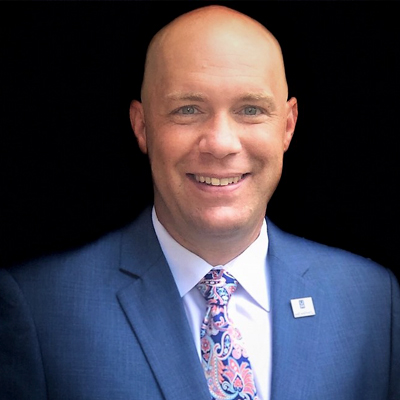 Physical Education Teacher Education (PETE) alumnus Keith Loupe was recognized as the August Teacher of the Month at University Middle School where he teaches sixth-eighth grade Health & Physical Education. Keith earned his undergraduate degree from the College of Health Sciences and will earn a Master of Arts in Teaching degree in December. He's majoring in Instructional and Curriculum Leadership with a concentration in K-12 Physical Education Teacher Education.
"His energy is contagious, and we're blessed to have him as a part of our family! Keith exemplifies the "E" in excellence in our U MIDDLE PRIDE matrix by always leading by example, having a positive attitude and encouraging others." - Excerpt from University Middle School newsletter.
Read more about Keith in his Alumni Spotlight.
---
Healthcare Leadership celebrates first MAAP graduate
August 25, 2021
Healthcare Leadership's Tanya Myers just became the first graduate from UofM Global's MLH Associate Advancement Program (MAAP).
"Earning a college degree through MAAP will forever have a lasting impact on my life; it opens up more opportunities, improves discipline and helps to develop strong character. I now have a foundation that I can build upon and, more importantly, the tools necessary to begin my journey into the Healthcare Leadership field," said Myers.
MAAP, a collaboration between the University of Memphis and Methodist Le Bonheur Healthcare (MLH), offers a series of tuition-free certificates and four-year degrees to help staff advance their careers. While this program is open to all employees, the focus is on entry-level associates, which make up about 25 percent of employees. This opportunity opens up new career paths that may have once felt unreachable.
"At the end of the day our goal is to help our associates create greater economic security for themselves and their families so more Memphians can truly escape the cycle of poverty," said Michael Ugwueke, MLH President and CEO.
---
Associate professor awarded University Research Professorship
August 20, 2021
Associate Professor Dr. Brandt Pence has been awarded a University Research Professorship, based on the recommendations of Dean Richard Bloomer and the Vice President for Research and Innovation, Jasbir Dhaliwal. His significant efforts have made a great impact on the University of Memphis.
This honorary achievement rewards his outstanding contributions to the University's educational, research, outreach and service missions. The Professorship is a three-year appointment and he will receive professional funds to support his research.
---
Associate professor featured on nutrition podcast
August 9, 2021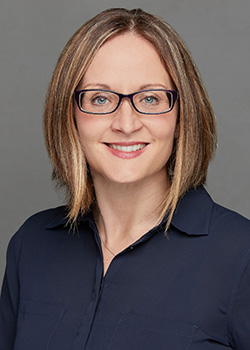 Associate professor Dr. Marie van der Merwe was recently featured on an episode of the Rebel Nutritionist podcast - "Gut Health Isn't Sexy, But May Be the Answer You're Looking For."
Do you think only stomach pains indicate you have something wrong with your GI system? Did you know that most of your immune system is in your intestines? Did you know that you could be completely asymptomatic and have something very wrong with your body?
Your weight is very closely connected to the "bugs" in your gut and that if you are having a hard time losing weight it could be the result of an imbalanced GI system. If you didn't know about the link between your immune system and gut health, you are not alone. And if you think that you have to have a tummy ache in order to actually have something wrong with your health, then this podcast is for you.
---
Summer commencement ceremony celebrates UofM graduates
August 7, 2021
Congratulations to the UofM College of Health Sciences summer graduates! 🎓
"Wherever you go, go with all your heart." - Confucius
---
Human Performance Center director featured in SportTechie
August 5, 2021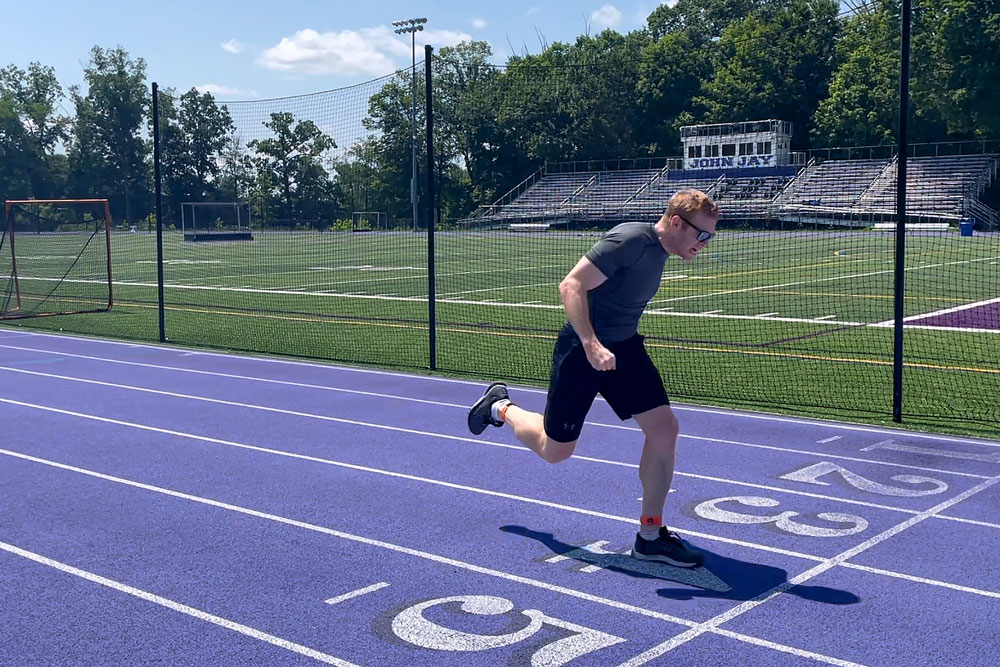 Dr. Daniel Greenwood was featured as an expert sport scientist by SportTechie in "He's a Writer, He's a Track Star: Testing Vicon Blue Trident IMU Sensors in the 200-Meter Dash" by journalist Joe Lemire. Vicon-owned IMeasureU had journalists try its Blue Trident inertial sensors for a summer of training, culminating in a 200-meter run in honor of the Olympics. Lemire consulted with Dr. Greenwood to review his IMeasureU data from his trial.
"There's almost this threshold on a previously injured limb that athletes aren't willing to go above," says Daniel Greenwood, director of the Human Performance Center at the University of Memphis. "It's like the body's almost got this inbuilt sort of safety mechanism. Your body is intuitively keeping it safe, without you realizing it."
Within our Human Performance Center, Dr. Greenwood manages a team of scientists across multiple disciplines to deliver applied performance projects solving injury and performance problems for coaching, training, development and medical staff. Dr. Greenwood's experience with highly successful Olympic-level and World Champion athletes, his background in biomechanics, and experience in major sports science labs enables him to have a deep understanding of the collection of data within sports contexts including the adoption and application of relevant technologies, the management of multi-season data sets, and integration of multiple data sources.
---
ESMS assistant professor awarded grant from Tekscan
August 4, 2021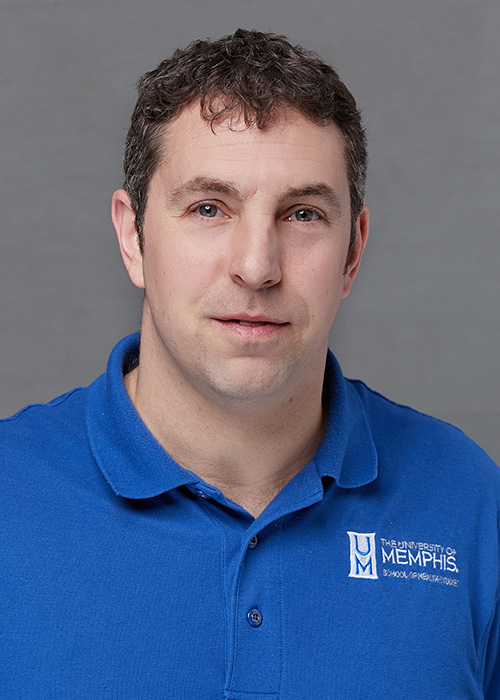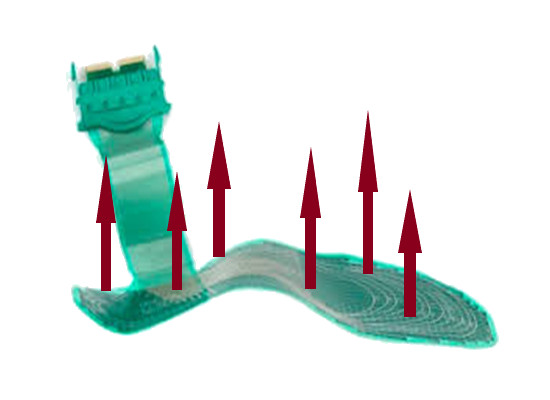 Exercise, Sport & Movement Sciences assistant professor Dr. Douglas Powell received a grant from Tekscan for his project, "Detection of Key Gait Events in Individuals with Parkinson's Disease (PD) using a Plantar Pressure Mat." In this study, he will use a Tekscan Strideway Plantar Pressure Mapping system to develop an algorithm to determine key gait events (including heel strike and toe off) to identify the key periods of the gait cycle in individuals with Parkinson's disease.
The outcome of this research is an algorithm that will better identify these key events in the PD population, which has a unique movement pattern due to their symptomology. The overarching benefit of this project to the field of biomechanics and movement disorders will be improved analysis of gait biomechanics in individuals with PD using a portable mat-based plantar pressure system.
---
ESMS associate professor featured on sports podcast
August 2, 2021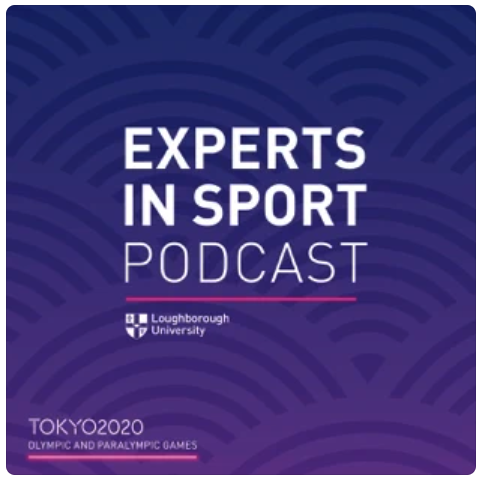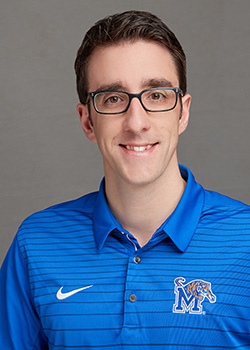 Exercise, Sport & Movement Sciences associate professor Dr. Max Paquette joins "Experts in Sports" podcast host Martin Foster to discuss one of the biggest issues facing elite endurance runners: injury, which can derail training programs and can prevent runners reaching major championships and achieving success.
---
Health Sci alumna competes in Olympics
July 30, 2021
College of Health Sciences alumna Alison (Ali) Weisz represented the United States in two events at the Tokyo Olympic Games. Ali finished sixth place in the 10m air rifle mixed team events with a score of 416.8, just three tenths shy of qualifying for the bronze medal match, and 14th place in the women's 10m air rifle.
"Never have I been happier when a student asked me for makeup exams. Ali was competing in Olympic trials back then when she was a graduate student. Ali had to coach, study, train AND become an Olympian that year. So proud of her," said assistant professor Yufeng Zhang.
Ali earned her master's degree in Clinical Nutrition in 2020 and was a graduate assistant coach for the University of Memphis rifle team.
---
CHS dean featured on nutrition podcast
July 29, 2021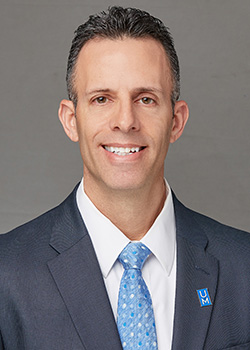 Dean Dr. Richard Bloomer was recently featured on an episode of the Rebel Nutritionist podcast - "Clearing Up The Confusion Around Supplements." They discuss the benefits of using dietary supplements along with a well-balanced diet and active lifestyle, but how supplementation isn't meant to be a quick-fix. They also discuss the controversies and mixed messaging surrounding supplementation. Dr. Bloomer explains how he helps consumers navigate the many choices and recommends a few brands.
Dr. Bloomer has specific expertise in the use of dietary ingredients for purposes of improving cardio-metabolic health. He has served as a consultant to a variety of nutraceutical and dietary supplement companies and is the director of our Center for Nutraceutical and Dietary Supplement Research.
---
ESMS graduate student receives internship with the New York Mets
July 27, 2021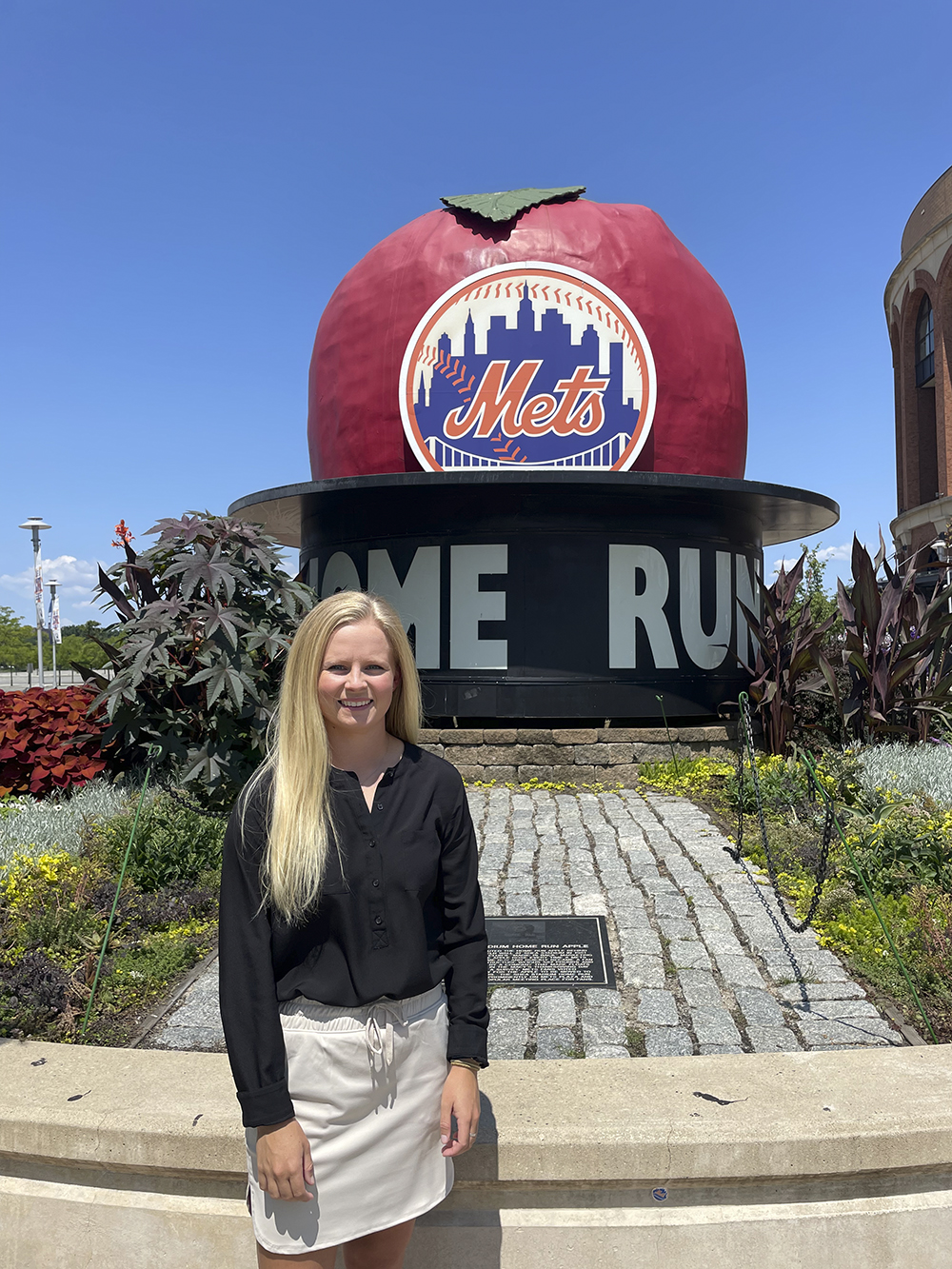 Sara Ann Davidson, a graduate student in Exercise, Sport & Movement Sciences (ESMS), has been awarded a sport science internship with the New York Mets and will be working with them during the program's 2021-22 season. Sara Ann graduated summa cum laude in 2020 with a bachelor's degree in ESMS from the College of Health Sciences. Additionally, she was a member of the Memphis Tigers Softball team from 2017-21.
"Studying sports science for me combines two things I have always loved, and I am so excited about the opportunity to utilize my education and love for sports in this elite environment," said Davidson.
Sara Ann was recently featured as the Graduate Student Research Spotlight for August 2021 by the Division of Research and Innovation.
Listen to the latest episode of our Human Performance Center's "Applying Sport Science" podcast with Dr. Daniel Greenwood. Sara Ann talks openly about her challenges and lessons learned while applying for multiple jobs. She talks about what she did as a student to put herself in a position to succeed and what others should do to carve a path in this competitive industry.
Listen Now:
---
College receives approval for two new doctoral programs
July 22, 2021
The Tennessee Higher Education Commission approved two new doctoral programs in the College of Health Sciences. Our Doctorate in Physical Therapy, to be offered at UofM Lambuth in Jackson, Tenn., is tentatively set to begin in fall 2023 or 2024, following approval from the accrediting board (CAPTE).
Our PhD in Applied Physiology and Neuromechanics will include two concentrations - Applied Biomechanics and Applied Physiology & Nutrition. This program will begin in fall 2022.
These are the first doctoral programs for the College of Health Sciences and will provide an excellent opportunity for students to be trained as future clinicians and scientists. More information will be available in the coming weeks.
---
PETE student receives Arthur Ashe, Jr. Sports Scholar Award
July 21, 2021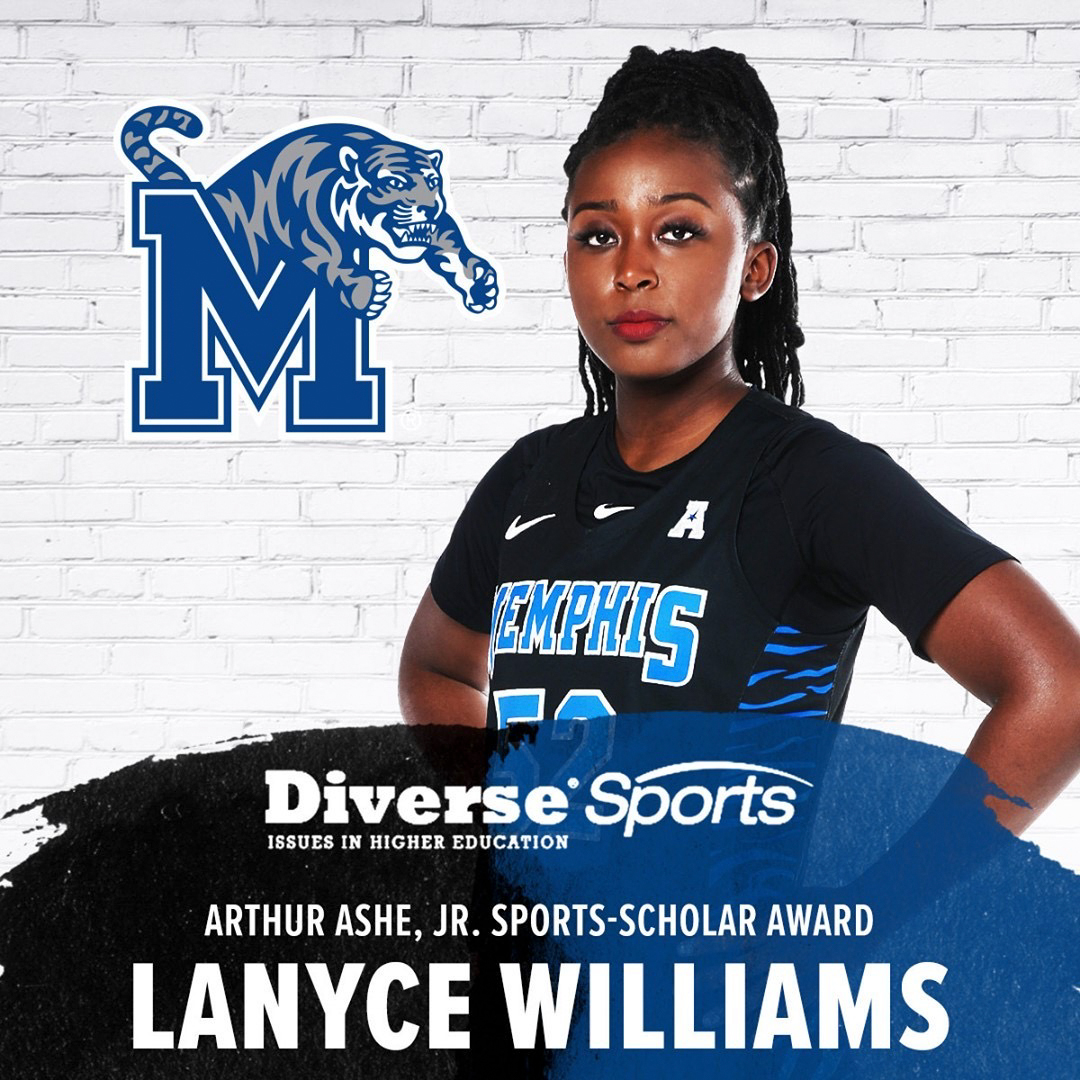 Physical Education Teacher Education (PETE) junior, Lanyce Williams, was recognized as as a 2021 Arthur Ashe, Jr. Sports Scholar.
Diverse: Issues In Higher Education sponsors the Arthur Ashe, Jr. Sport Scholar Awards to honor students of color who have excelled in the classroom as well as on the athletic field. Inspired by tennis legend Arthur Ashe, Jr.'s commitment to education as well as his love for the game of tennis, U.S. colleges and universities are invited to participate in this annual awards program by nominating their outstanding sports scholars. In addition to their athletic ability and academic performance, Arthur Ashe Jr. Sports Scholars demonstrate a commitment to community service and student leadership.
---
Assistant professor receives grant from the National Science Foundation
July 16, 2021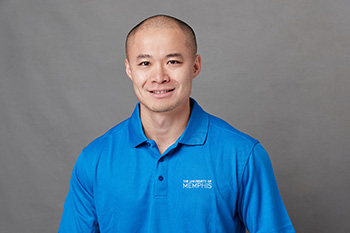 Assistant professor Dr. Yufeng Zhang was awarded a $504,545 grant from the National Science Foundation for his project, "Collaborative Research: Understanding the rules of honest signaling." Collaborators include Dr. Geoffrey Hill from Auburn University and Dr. Matthew Toomey from University of Tulsa. $1.4M was awarded for the entire project.
Feather coloration in birds serves as an honest signal of individual condition. This finding is both well documented and quite remarkable. It is far from obvious why the hue of feathers reveals the individual quality or what prevents low-quality birds from cheating this system.
In this project, a team of scientists with expertise spanning animal physiology, cell biology and genomics will use both whole animals, cell culture and isolated subcellular organelles to study the molecular and biochemical mechanisms of coloration. They will examine and compare these processes in House Finches in good or poor condition to deduce the specific mechanisms that promote or inhibit the production and accumulation of red pigments and hence, control plumage coloration.
Understanding the biochemical and cellular rules that govern carotenoid coloration in songbirds is important not just for a better understanding of this central process in nature, but because carotenoid pigments play a key role in cellular homeostasis in humans. They will share these insights and support STEM education through an ornithology summer camp program, curricula development and training workshops for public school teachers, and middle and high school student visits to investigator laboratories.
---
Research assistant professor speaks on how Memphis ranks near bottom of recreation study
July 13, 2021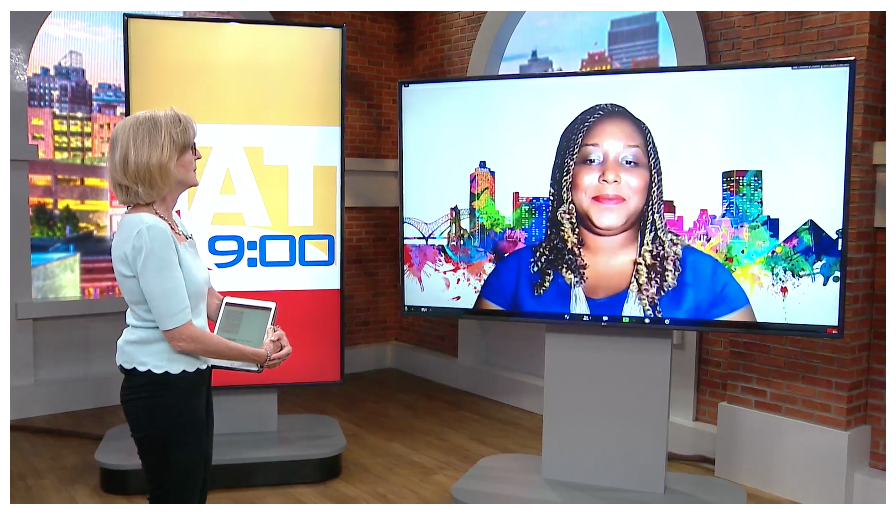 The Mid-South typically ranks high on the list of states with populations that struggle with obesity. A new WalletHub study reveals that Memphis comes in near the bottom of the rankings when researchers look at overall activity.
Research Assistant Professor and member of Common Table Health Alliance, Dr. Fedoria Rugless, talks about the study and ways we can change that.
Dr. Rugless also serves as the director of research for Church Health. This dual position was developed from the President's office in collaboration with Church Health leadership, with the vision of developing a nationally recognized collaborative research program between the University of Memphis and Church Health. In this role, Dr. Rugless works as a liaison between University of Memphis investigators and Church Health, with the goal of building a strong collaborative research network that enhances the community-based clinical work being done at Church Health, while providing University faculty with the opportunity to conduct research within a model healthcare organization.
---
Drowning prevention grant awarded to College
July 12, 2021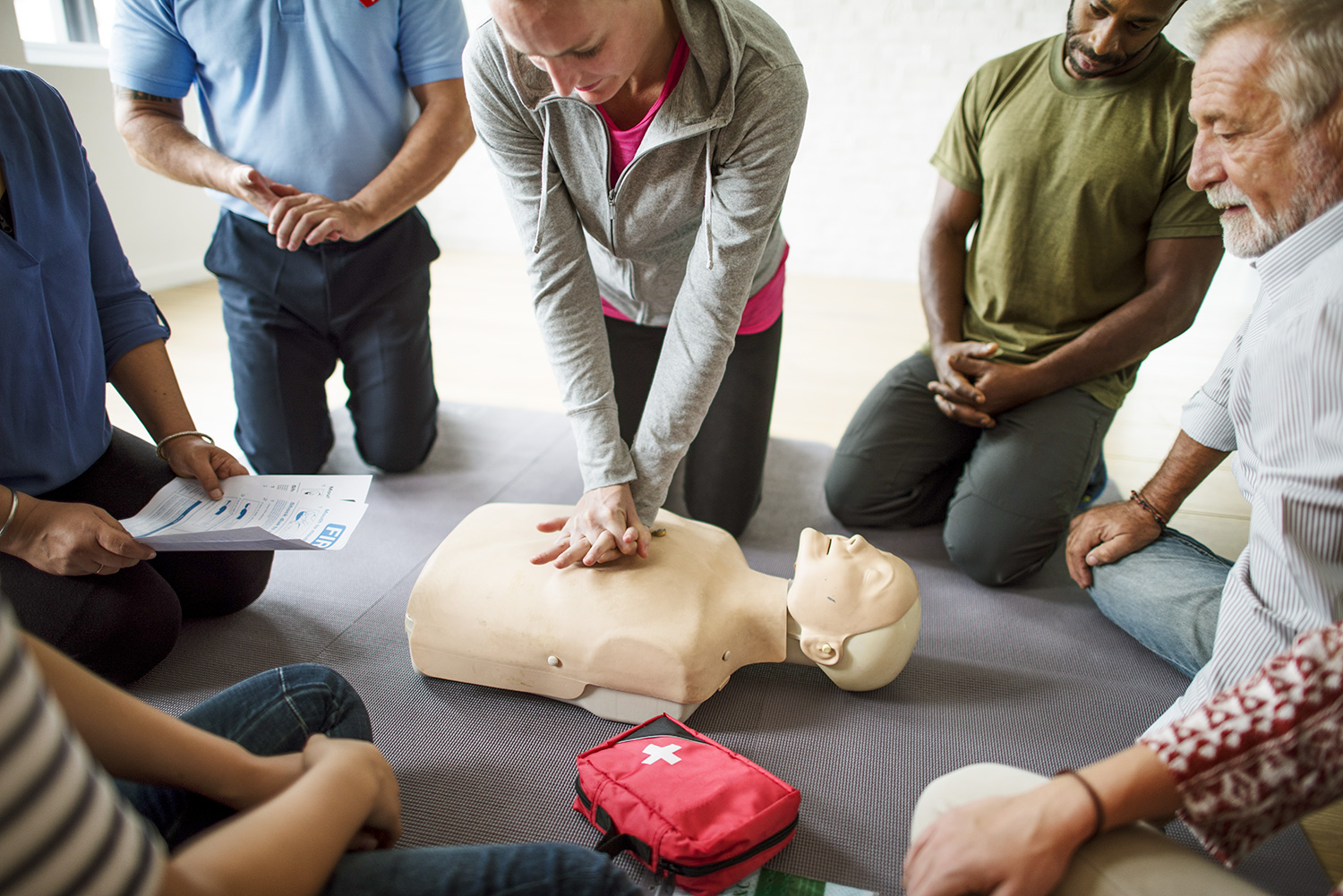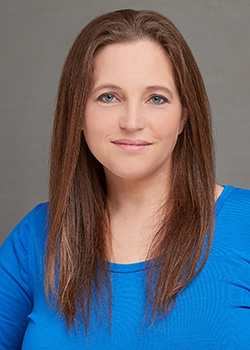 The College of Health Sciences, led by the efforts of instructor/coordinator Debra Wyatt, was awarded $10,000 from BlueCross BlueShield of Tennessee Community Trust for the third year in a row. The first year, the award was used to develop a program offering free CPR to the community. The second year, we continued with free CPR courses and added free lifeguard training. This year, we shift our focus back to CPR and have partnered with Shelby County Schools (SCS) to offer free courses for SCS faculty, staff and students.
---
Clinical Nutrition program receives grant to work with local urban garden
July 6, 2021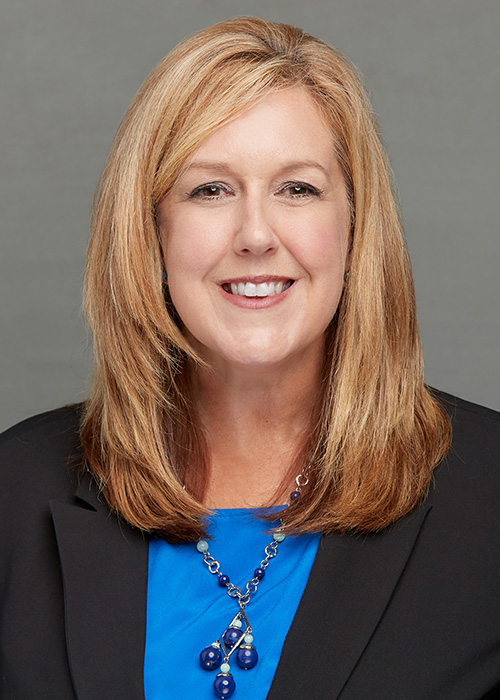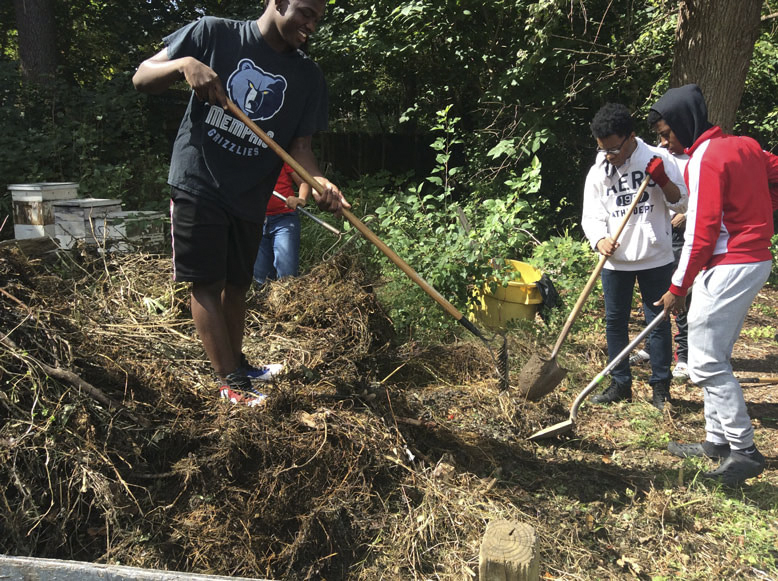 Photos courtesy of Landmark Training Development Company
Our Clinical Nutrition program, led by Dr. Tracy Bruen, was awarded a $25,000 specialty crop block grant from the Tennessee Department of Agriculture to work with Orange Mound's Landmark Training Development Company on a nutrition education program for at-risk youth and their families.
Founded by Mike and Karen Minnis, the Landmark Training Development Company is a multi-faceted non-profit organization whose ultimate goal revolves around creating economically sustainable communities for families in the Mid-South area. They operate the Landmark Farmer's Market, food pantry, the Landmark Gardens, urban outreach center and other advocacy programs. Landmark Training strives to help youth develop job skills, positive social habits and self-sufficient attitudes as they navigate through society.
---