Patricia Newman, BSN, RN, PhD
Research Associate I
Office Hours
By appointment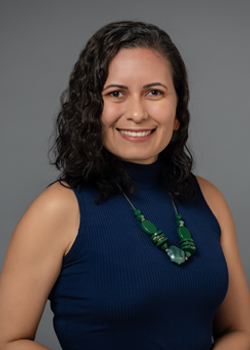 About Patricia Newman
Dr. Patricia da Silva Pantoja Newman earned a bachelor's degree in nursing and a master's degree in physiology under Dr. Pedro Soares from the State University of Ceara (Fortaleza, Brazil). She completed her doctorate under Drs. Pedro Soares and David Criddle at the State University of Ceara with a staff student period in University of Liverpool in the area of physiology. While there, she studied the mechanism of a natural product (polysaccharides of Ximenia americana bark) in gastritis and pancreatitis involving calcium signaling and seahorse techniques.
She did her post doctorate in University of Tennessee Health Science Center under Dr. Salvatore Mancarella studying calcium signaling in cardiac and vascular disease. She is currently a Research Associate I in the College of Health Sciences at the University of Memphis in the Center for Nutraceutical and Dietary Supplement Research.
She worked as a nurse in Brazil from 2008 to 2021 with experience in ICU, obstetric clinic, public health with indigenous tribe which has allowed her to strengthen her clinical skills with basic and molecular science with many laboratory techniques developing her passion for teaching, improving patient care and physio pharmacology science.
Education
PhD Physiology - State University of Ceara - 2019
MS Physiology - State University of Ceara - 2015
BSN - Federal University of Paraiba - 2007