Torlisia Davis, MS, LPN, RN
Assistant Professor of Teaching
Office Hours
Tuesday-Thursday 1-3 p.m. & Wednesday 10 a.m.-12 p.m.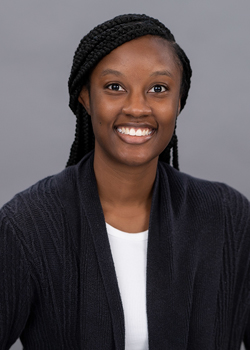 About Name of Torlisia Davis
Torlisia Davis is an instructor for the College of Health Sciences undergraduate program. Before joining University of Memphis, Torlisia was the adjunct human anatomy and physiology instructor for Tennessee College of Applied Technology-McMinnville and night shift charge nurse for the Bridge at Hickory Woods Assisted Living facility. While multitasking and working in both places, she served on several committees to help improve the quality of education for her students and quality of life for her residents. Ms. Davis is also a member of the U.S. Army Reserves and Delta Sigma Theta Sorority Inc. Before teaching for the College of Health Sciences, she was a graduate assistant and undergraduate student in the Health Promotion program.
Education
RN - 2023
Certificate Practical Nursing - Tennessee College of Applied Technology-McMinnville - 2020
MS Health Promotion - University of Memphis - 2019
BS Health Studies - University of Memphis - 2018