Benefits of the Honors College
The overall goal of the Helen Hardin Honors College is to cultivate a community of intellectually curious and motivated students, while providing opportunities for success while at the University of Memphis and after graduation. There are many advantages associated with membership in the Honors College.
Graduating with University Honors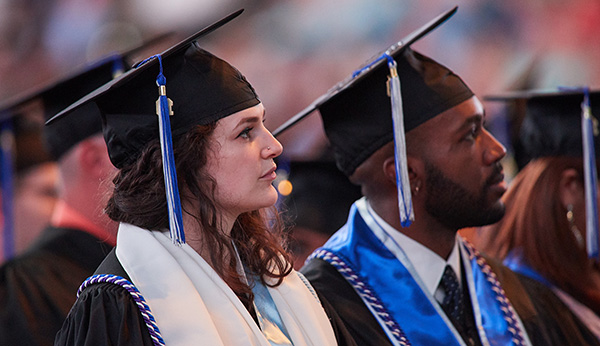 Students who fulfill program requirements graduate with University Honors, a designation reflected on the diploma and transcript.
Priority Registration Privileges
Members of the Honors College are eligible to register for classes before the rest of the general student body. This means that honors students are much more likely to get the classes they want at the times they want.
Scholarship Service Hours
Many scholarships at The University of Memphis require a service obligation to the institution of 75-150 hours per academic year. Because honors courses require significant enrichment activities by the student over and above normal course requirements, scholarship service hours are considered fulfilled for students who are either enrolled in an honors class, contracting for honors credit, or otherwise completing the requirements for an Honors Experience. More Information on scholarship hours >
Please note: Although successfully completing a Honors course or Honors experience does count as 75 service hours toward a UofM academic scholarship, this does not work in reverse. Completing 75 service hours does not count as a Honors course.
Honors Living-Learning Community
Honors students have the option to live on Honors-designated floors in the Living Learning Complex (LLC), which allows honors students to share living and learning experiences. More information on the LLC >
Extended Library Borrowing Privileges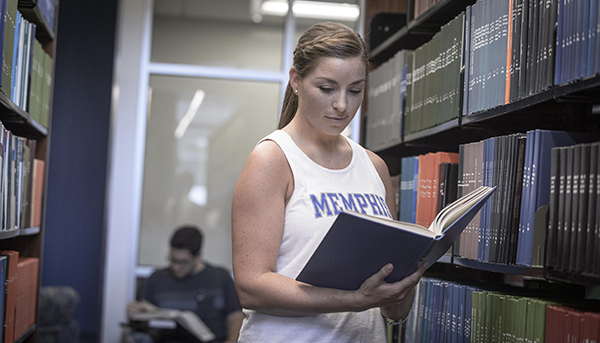 Honors students enjoy extended library borrowing privileges. Under the University's library loan policy, honors students are treated the same as graduate students.
Honors Computer Lab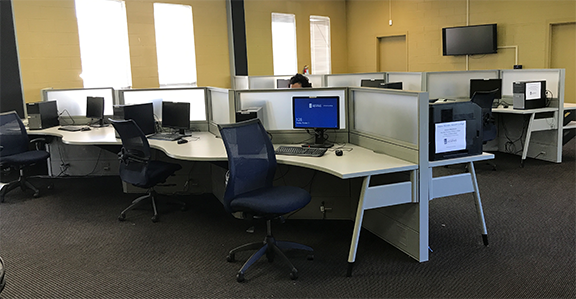 The Honors College operates a computer lab located in Honors Hall . The lab is available for honors students to use during regular business hours (8:00 am - 4:30 pm).
Honors Student Lounge
Honors students have access to the Honors student lounge located in Honors Hall, (2nd Floor). The Honors lounge is outfitted with a projection screen television that has surround sound. Honors students frequently use this area as a place for movie nights!
Co-Curricular Events
The Honors College sponsors many events every semester that complement the academic side of the program. These events include regular speakers from off-campus, cultural activities such as visits to museums and concerts, and social events.