Student Ambassador Program
The purpose of the Student Ambassador program in the Department of World Languages and Literatures is to provide undergraduate students with a volunteer opportunity through which they may contribute to departmental activities and help the department in its promotional and recruitment efforts.
2022-2023 World Languages and Literatures Student Ambassaodrs
Zamia Colbert
Senior, International Business and World Languages (Chinese and Japanese Concentrations)
Graduate of Whitehaven High School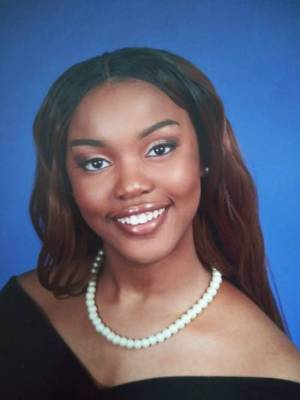 Why are you a WLL major?
In high school, I took Chinese, Japanese, and French. I really like Chinese and Japanese and decided to continue my studies at university. I am happy that I decided to go to UofM. Now, as a WLL major, I can take Chinese, Japanese, and Korean. As someone who has enjoyed East Asian culture since I was young, I am truly fortunate to be a WLL major.
What has your favorite class been so far and why?
So far, I am enjoying all the K-Pop and K-Drama material I have been seeing in my Korean class. My classmates are also fun to talk to.
Advice from Zamia:
If you want to learn a language, start now, don't wait. It is going to be hard and there will be times when you want to quit, but there will also be a lot of fun moments. It will be an amazing experience, especially since learning a language is learning a culture., and learning culture is eye-opening and fun.
Cierra Dennis
Sophomore, World Languages and Literatures (Mandarin Chinese, Spanish, and French) and International Business
Graduate of Desoto Central High School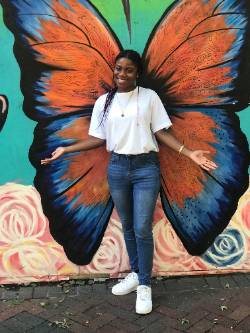 Why are you a WLL major?
I love learning different languages and about different cultures. This major allows me to learn something new every day and better connect with the world around me.
What has your favorite class been so far and why?
My favorite class so far has been my Intermediate French 2010 course. I love not only learning French but the culture in France and little fun facts about the language too. Everyone is always ready to learn and has fun, including the professor!
Advice from Cierra:
Something important that I think people should know is that learning a language is an investment and a commitment, but it's super worthwhile! There are people, history, and culture behind the languages we speak, so do yourself a favor and learn not just your own but other languages too!
Eligibility and Application
Among the activities in which student ambassadors may be involved:
MemBound (for high school students; 2 Saturdays in the Fall)
Discover Your Major Day (for current undecided students; one Thursday in the Fall)
University of Memphis Language Fair (for high school students; the event is in late March; students may volunteer to be involved in the preparation for the event in the preceding months)
Assist faculty with visits to area high school language programs
Other projects and events in the department as the need arises
Eligibility
Preference is given to undergraduate students with Junior or Senior status, and who have a cumulative and major GPA of 3.00 or higher (applications from Freshmen and Sophomores may be considered)
Students who have completed at least six hours of upper-division foreign language coursework and those who have participated in a study abroad program are particularly encouraged to apply
Students must commit to participating in several events/activities during the Academic Year for a total of 20 hours
Students must have one letter of recommendation submitted to the chair by a full-time faculty member in the department
To apply to become an ambassador:
Send a message to Dr. Robert Kelz, Chair of the Department, at rkelz@memphis.edu indicating your interest.
Have a faculty member submit a recommendation to Dr. Kelz by email.
Applications are accepted on an ongoing basis, although the number of positions is limited, and preference will be given to early applicants.