Need help navigating college? Just download Navigate Student from the Apple App Store or the Google Play Store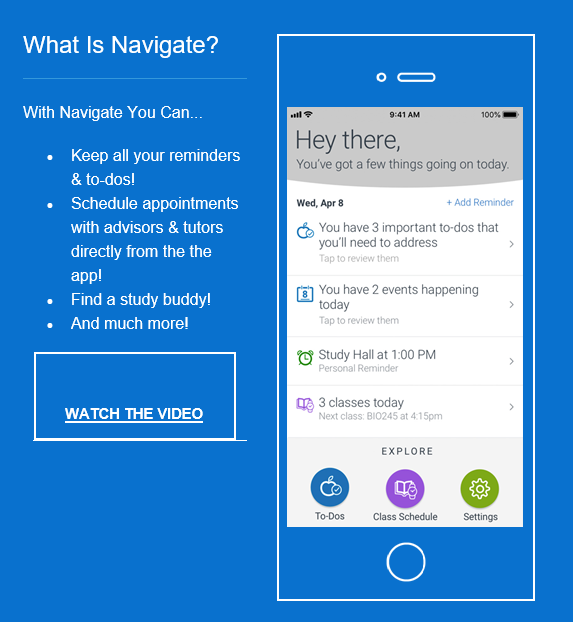 Navigate Student mobile
Navigate is a free mobile app that organizes your goals, tasks, and educational information in one place. Having Navigate installed to your device is like always having an advisor in your pocket, ready to answer any questions you have about your future at the University of Memphis. If you are unsure what to do next, Navigate lists your next step for your college career. If you forgot to do something, such as register for classes, Navigate will remind you to do so. Also, the app is packed with useful tools such as viewing your schedule, making an appointment with your advisor, and even seeing how much a job in your field would pay.
Why do I need Navigate?
Navigate can display everything you need in one place. The app clears up any confusion you may have about what to do next. If you enable notifications, Navigate will automatically alert you of important upcoming events or requirements. Navigate will make your college experience easier, especially for new students who feel overwhelmed with tasks.