Aquatics & Safety
Pool is now closed for the season. See you next summer!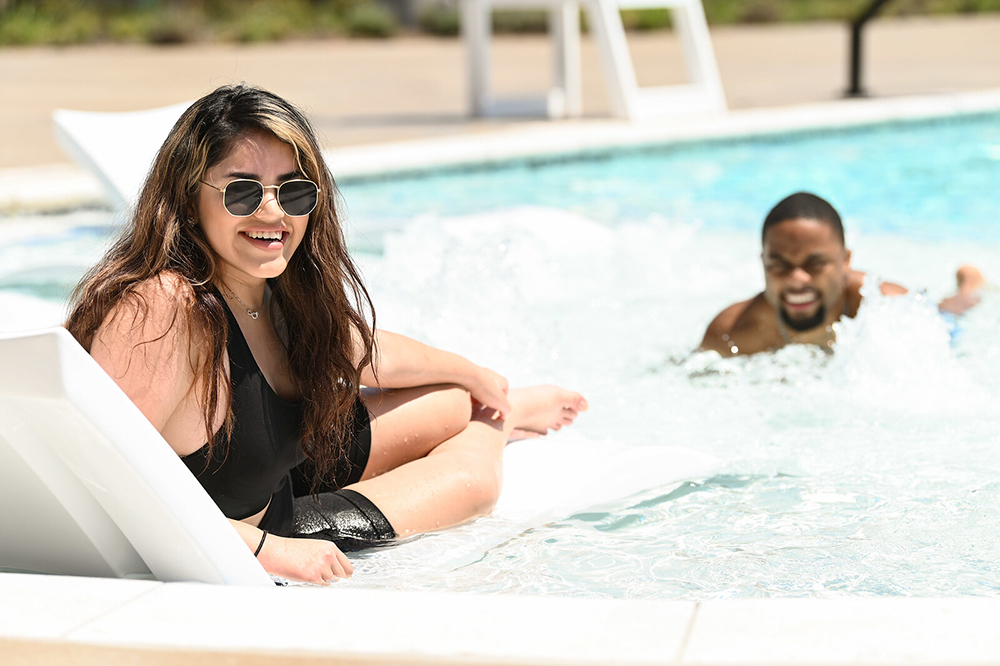 This pool is four feet deep and features a wet deck with lounge chairs submerged in six inches of water. The pool is designed for leisure use and includes a water volleyball net, a basketball goal, and a lift.
Our indoor pool is currently closed for renovations.
Lap Swimming Opportunity
Since our new outdoor pool is a venue focused on leisure and relaxation, and our indoor lap pool is under renovation, we saw the need to provide a lap swimming option. We are fortunate to be able to collaborate with the YMCA of Memphis & the Mid-South to offer lap swimming opportunities* to our students and members at no additional cost. We are very grateful to the YMCA for their generosity in offering our swimmers access to their aquatic facilities during the renovation period.
Students and members who are interested in taking advantage of this opportunity may enroll in the lap swimming program by completing and submitting a form. The YMCA will then send you an email with a coupon code for you to register at no cost.
*Please note that some YMCA pools are now closed for the season.
For more info:
campus-recreation@memphis.edu
Mike Rose Aquatics Center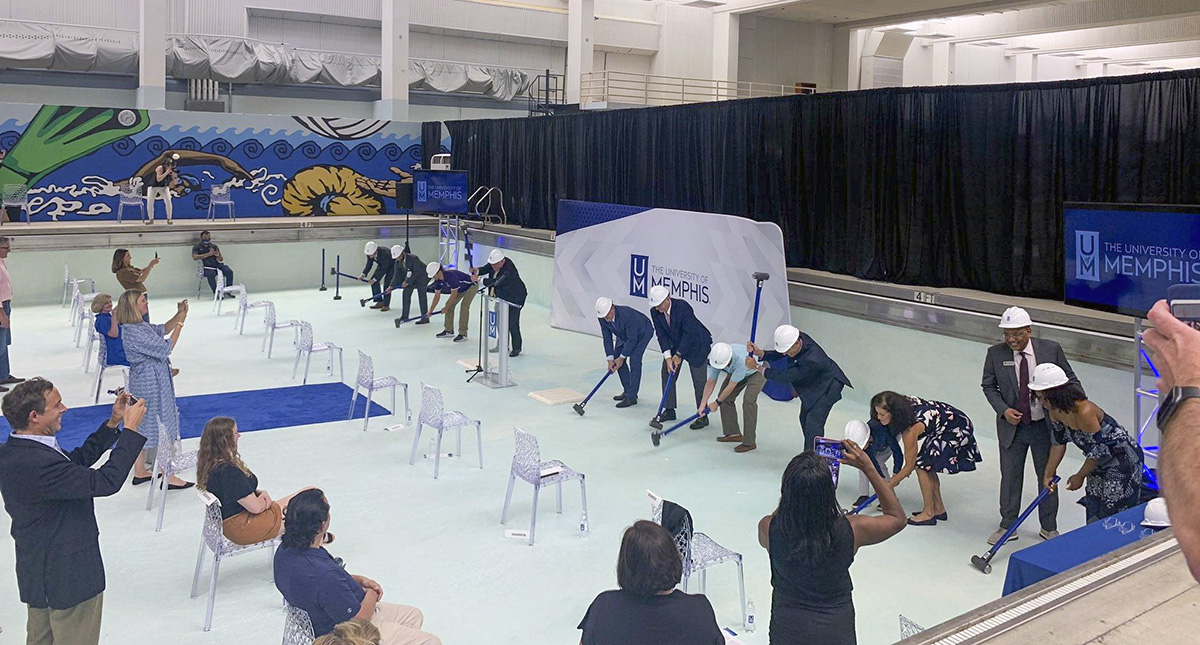 Opening late 2022
In May 2021, the UofM held a ground breaking for the $12 million Mike Rose Aquatics Center in partnership with Memphis Tiger Swimming, Splash Mid-South, the YMCA and the Rose Foundation. Named for Memphis businessman and philanthropist Mike Rose, the Center draws upon a robust aquatics program in the heart of Memphis to promote water safety and enrich community health among diverse populations.
The project is a renovation of the existing pool in the Student Recreation and Sports Complex and will serve as a complement to the new wellness center with a deeper and longer pool more conducive to lap swimming. Additionally, spectator seating in the pool area will be expanded and the roof for the entire facility will be replaced with other key mechanical systems revamped and upgraded.
Among the project's goals are providing free or low-cost swim lessons to 300 underprivileged children, introducing swimming to low-income and minority youth to improve the diversity of Memphis Tiger Swimming, generating revenue for the local economy from visitors who attend swimming competitions and enhancing community relationships through research on drowning prevention.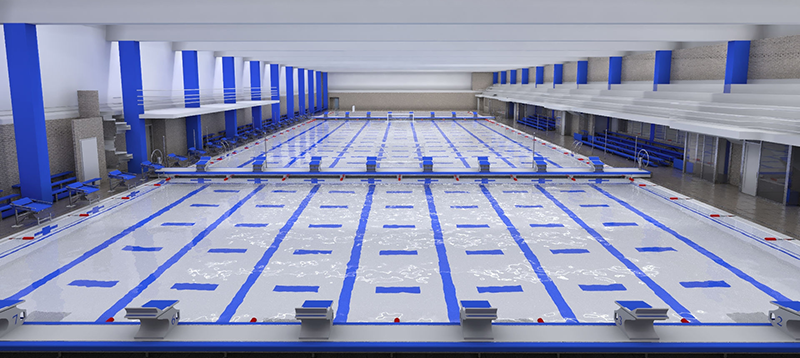 To donate to the Mike Rose Natatorium to ensure that everyone in the Mid-South has access to affordable swimming instruction, please contact Joanna Curtis in the UofM Development Office at 901.671.5274 or jecurtis@memphis.edu.