About Us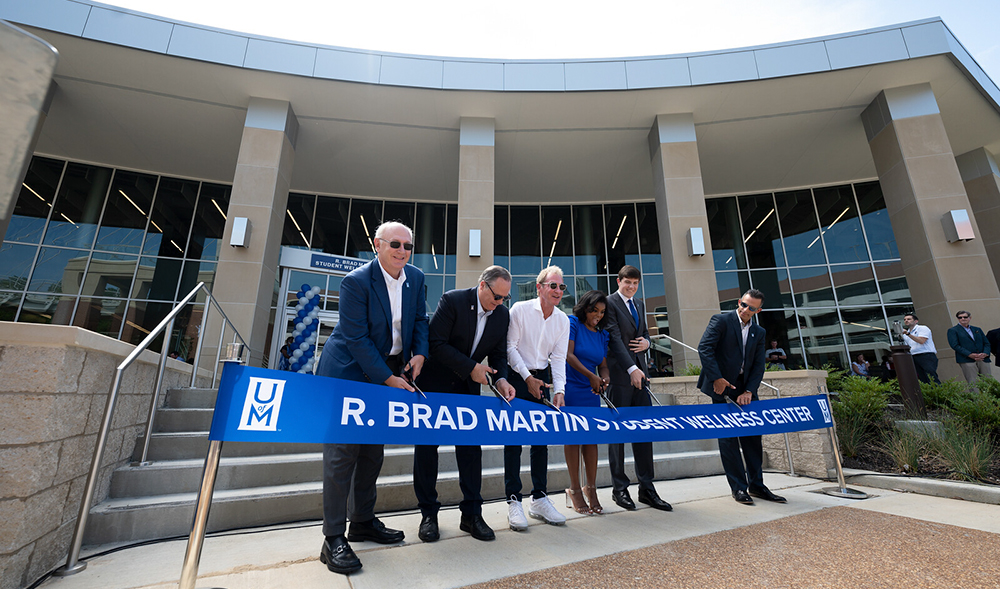 Campus Recreation's mission is to promote health, wellness and fitness by providing quality, inclusive programming and facilities for the University of Memphis students and community.
The R. Brad Martin Student Wellness Center and Plaza opened June 30, 2021. The 78,000+ square foot, two-story facility features expanded cardio and weight training areas, indoor and outdoor basketball courts, fitness studios, Tiger Food Lab teaching kitchen, Tiger Café, indoor track, outdoor leisure pool, classroom space and more.
The new building operates alongside our Sports Complex, which provides intramural sports, club sports, basketball, volleyball, badminton, racquetball, outdoor playing fields, tennis courts, sauna and indoor swimming.
Philosophy + Purpose
Campus Recreation is committed to meeting the wellness and recreational needs of students, faculty, staff, alumni and friends of the University of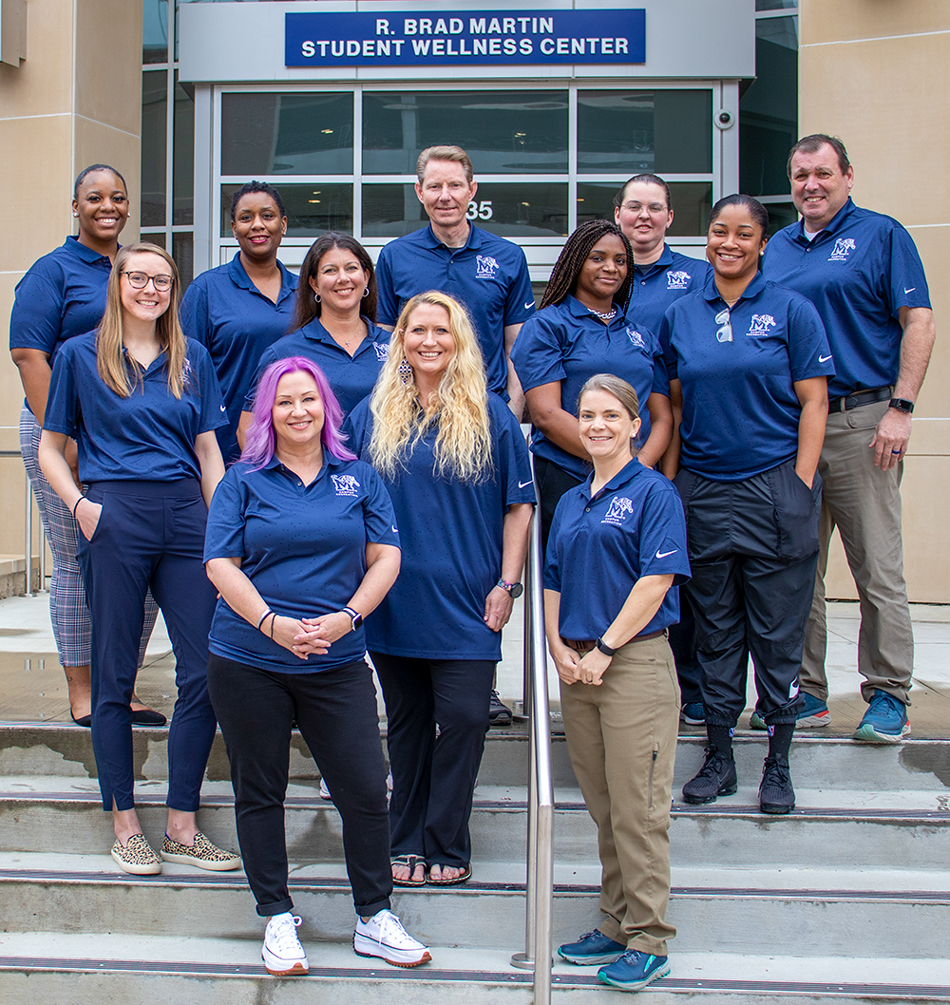 Memphis. Services include exercise classes, fitness programs, nutrition counseling, informal recreation, competitive intramural sports, special programs/events, club sports, equipment purchase/rental and a variety of courses/clinics focusing on recreation, fitness and wellness. We strive to provide safe and supervised programs as well as sound operation and timely maintenance of facilities and equipment.
A sense of physical well-being, as well as the development of physical skills which lead to productive leisure time, are of vital importance to campus life. Active participation in sports and other leisure activities contributes positively to the total educational experience. Campus Recreation appreciates the meaningfulness and importance of leisure time in our students' lives and we develop our programs to support that.
Goals
Motivate students, faculty, staff and community members to exercise using our facilities.
Provide services and facilities that are useful and beneficial to students, faculty, staff and other members.
Communicate life lessons through participation in intramural programs.
Effectively instill principles of healthy living through programming, student learning and marketing efforts.
Who is R. Brad Martin?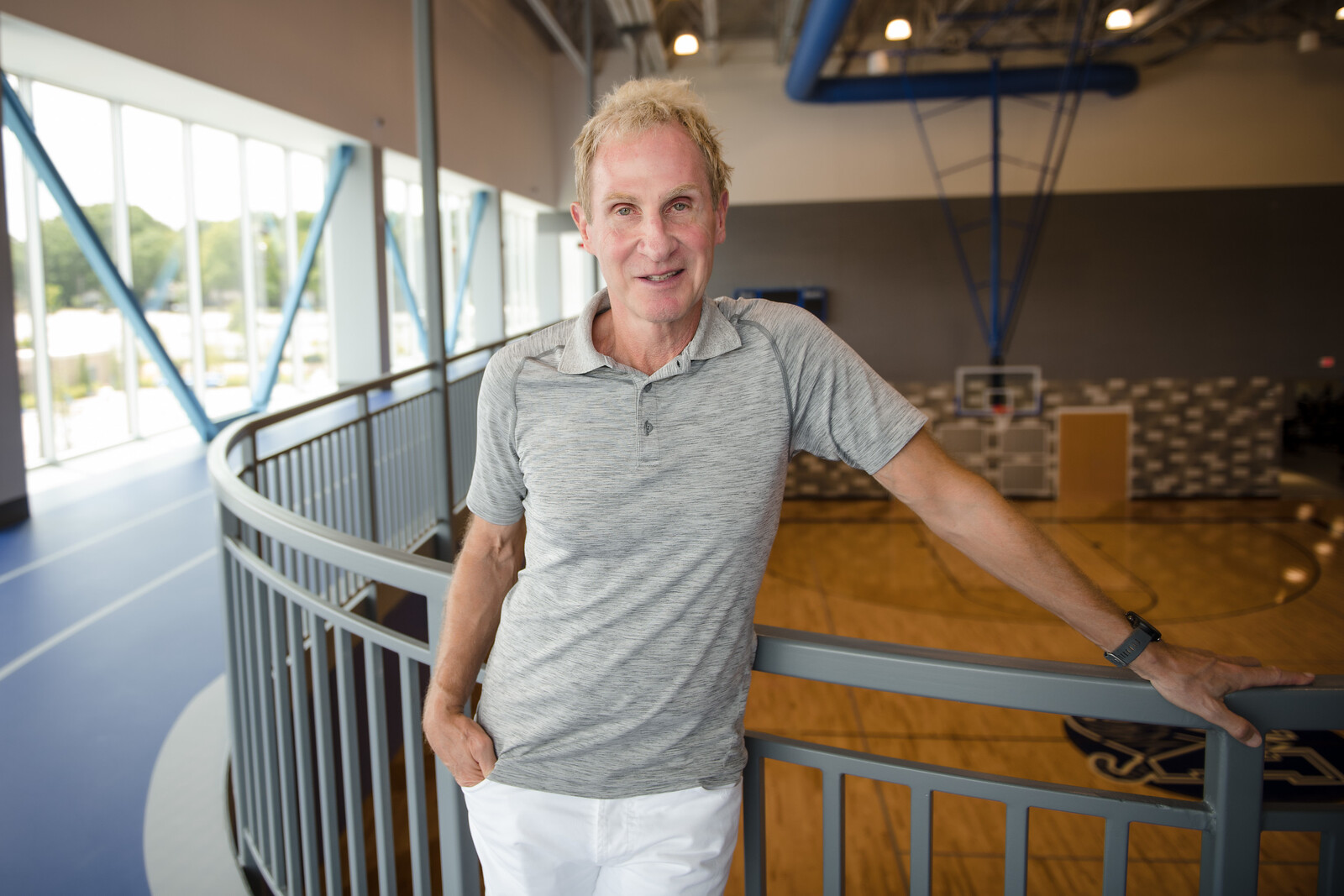 R. Brad Martin graduated from the University of Memphis and earned an MBA from the Owen Graduate School of Management at Vanderbilt University. He was previously student body president at the UofM and interim UofM president in 2013-14, and served on the UofM Board of Trustees 2017-2022. He was awarded an honorary Doctor of Letters following his time as interim president.
"Wellness is at the core of what a great school is supposed to be all about," said R. Brad Martin. "There's not an element of this community [where] wellness is not impacted by the work of this great university."
Martin also served five terms as a member of the Tennessee House of Representatives and holds the distinction of being the youngest person ever elected to the Tennessee legislature. He is currently chairman of RBM Ventures and the Martin Family Foundation, and retired chairman and CEO of Saks Incorporated.
"I can't imagine a more fitting building to carry the name of Brad Martin," said former president Rudd. "He has been dedicated to student wellness since his days as a student at the UofM. Much of his work has been done outside the public view, but has been essential to the progress of this University and our community."