About Us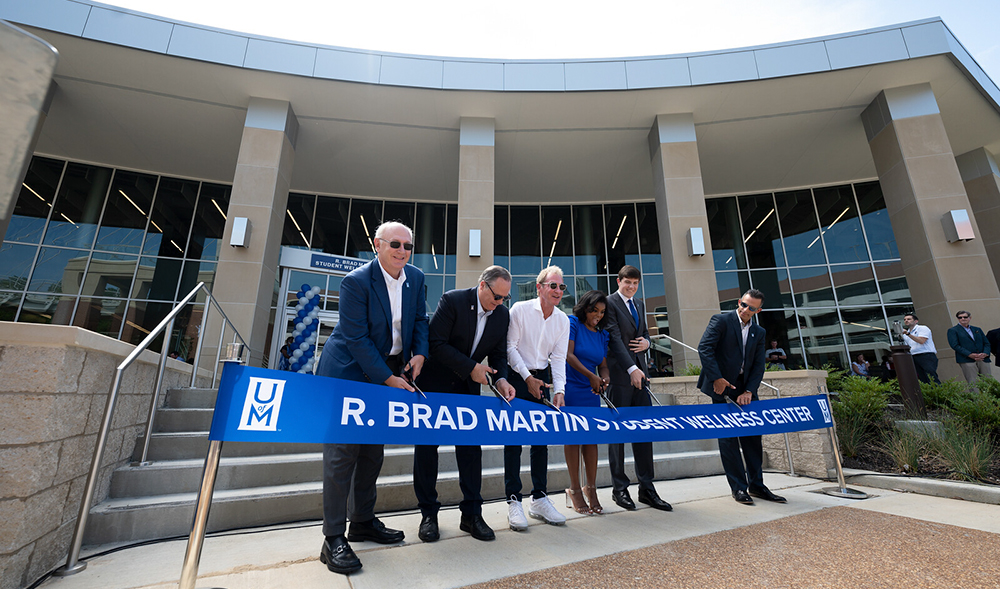 The Department of Campus Recreation's mission is to promote activity, wellness and development by providing high quality, inclusive experiences and facilities for the students and community of the University of Memphis.
History & Facilities
The Physical, Education & Recreation building, managed by the department of Health, Physical, Education & Recreation (HPER) opened in 1971. Between 1979 and 1982, the Campus Recreation department moved from HPER to Student Affairs. In 1999, the Student Recreation and Fitness Center was renovated and the Larry O. Finch men's basketball practice facility was added. In January 2000, the building was rededicated at its grand opening as the Student Recreation and Fitness Center, which housed what was then Campus Recreation and the Larry O. Finch Center.
The facilities included three full-size gyms, indoor and outdoor 50-meter swimming pools with an accompanying outdoor dive well and an indoor leisure pool, aerobics studio, fitness studio, steam room/sauna/whirlpool, cardio room, circuit/free weight room, men's/women's locker rooms, massage therapy room, swim club office, seven handball/racquetball courts, indoor golf range, core training room, a rowing studio/functional training court, a multi-use field, classroom, a recreational equipment room, a smoothie bar and administrative offices. This former Student Recreation and Fitness Center now houses our intramurals and club sports, as well as our indoor pool, which is being renovated as a natatorium expected to open in late 2022.
The $31 million R. Brad Martin Student Wellness Center and Plaza opened June 30, 2021. The 74,000 square foot two-story facility is located at 3735 Southern Avenue, adjacent to the $18 million Hunter Harrison pedestrian cable bridge and $18.5 million, five-story, 1,140-space parking garage. It features expanded cardio and weight training areas, indoor and outdoor basketball courts, four fitness studios, Tiger Food Lab teaching kitchen, Tiger Café, an indoor track, three tennis courts, an outdoor pool, classroom space and more.
The new building operates in addition to the UofM's existing Student Recreation and Sports Complex, which continues to provide basketball, volleyball, badminton, racquetball, and indoor swimming, in addition to outdoor playing fields. Members have access to free group fitness classes and reduced rates for services, such as personal training and massage therapy.
R. Brad Martin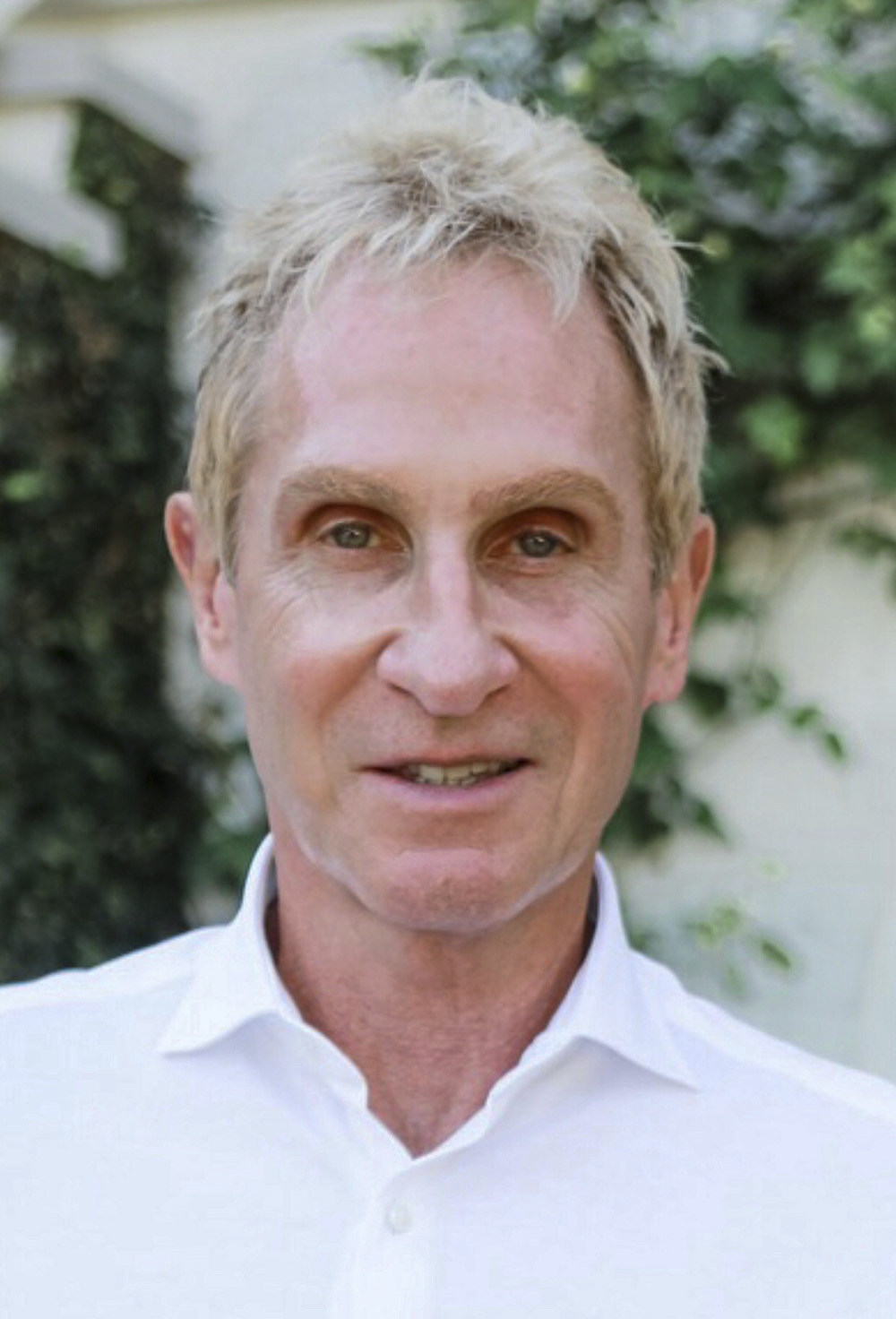 R. Brad Martin graduated from the University of Memphis and earned an MBA from the Owen Graduate School of Management at Vanderbilt University. He was previously student body president at the UofM and interim UofM president in 2013-14, and has served on the UofM Board of Trustees since its inception in 2017. He was awarded an honorary Doctor of Letters following his time as interim president.
"Wellness is at the core of what a great school is supposed to be all about," said R. Brad Martin. "There's not an element of this community [where] wellness is not impacted by the work of this great University. This is a physical demonstration of the incredible progress this University has made the past eight years under the transformative leadership of President (M. David) Rudd, one of the greatest educators of my lifetime and in this nation."
Martin also served five terms as a member of the Tennessee House of Representatives and holds the distinction of being the youngest person ever elected to the Tennessee legislature. He is currently chairman of RBM Ventures and the Martin Family Foundation, and retired chairman and CEO of Saks Incorporated.
"I can't imagine a more fitting building to carry the name of Brad Martin," said President Rudd. "He has been dedicated to student wellness since his days as a student at the UofM. Much of his work has been done outside the public view, but has been essential to the progress of this University and our community. It has been the single greatest joy of my eight years at the University of Memphis to be able to call Brad a friend."
Philosophy & Purpose
Campus Recreation is committed to meeting the wellness and recreational needs of students, faculty, staff, alumni and friends of the University of Memphis. Services include exercise classes, fitness programs, nutrition counseling, informal recreation, competitive intramural sports, special programs/events, club sports, equipment purchase/rental and a variety of courses/clinics focusing on recreation, fitness and wellness. We strive to provide safe and supervised programs as well as sound operation and timely maintenance of facilities and equipment.
A sense of physical well-being, as well as the development of physical skills which lead to productive leisure time, are of vital importance to campus life. Active participation in sports and other leisure activities contributes positively to the total educational experience. Campus Recreation appreciates the meaningfulness and importance of leisure time in our students' lives and we develop our programs to support that.
Goals
Motivate students, faculty, staff and community members to exercise using our facilities.
Provide services and facilities that are useful and beneficial to students, faculty, staff and other members.
Communicate life lessons through participation in intramural programs.
Effectively instill principles of healthy living through programming, student learning and marketing efforts.
Rules of Conduct
In order to maintain safety and a high quality of service to its participants, Campus Recreation has established rules of conduct for all participants. The Recreation Center staff appreciates your cooperation in helping us provide a safe, welcoming and positive environment for our patrons.
Participation in all Campus Recreation facilities and programs is a privilege. All participants who participate in our programs or who utilize the facilities agree to adhere to the following:
Participant Expectations
Treat the Recreation Center staff, facilities, members and guests with respect
Behave with character and courtesy while respecting the rights, welfare and dignity of all others at the Recreation Center facilities and programs
Adhere to the rules and policies set by Campus Recreation and the University in its facilities and programs and posted in the respective areas of the facilities
Behave in a safe, responsible manner regarding yourself, others, property and equipment
Participants engaging in inappropriate behavior or violating Campus Recreation/University policies in the facilities may be subject to having their privileges of participation revoked and could face possible disciplinary action from the University.
Assumption of Responsibility
The following applies to all Campus Recreation facilities and programming:
Campus Recreation program participation is voluntary and individuals use facilities at their own risk.
Participation in any physical activity involves inherent risk, and even when safety precautions are utilized, injuries and accidents can occur. The Department of Campus Recreation would like to encourage you to consult your physician and obtain adequate personal health/accident insurance prior to participation in our programs.
Accessibility
Campus Recreation strives to ensure that its facilities, programs, and services are accessible to all students and patrons, including those with disabilities. Among the ways that our facilities and programs are made accessible to those with disabilities are:
Accessible parking spaces located in the parking lot directly to the west of our entrance
Fully accessible entrances and exits
Accessible shower and restroom stalls in locker room
Active Hands workout accessories available for checkout in the equipment room in the south hallway (or at the front desk during times when the equipment room is not staffed)
Assisted access lifts available at pools, as well as stairs for pool entrance and exit
Equipment orientation sessions available by appointment by calling 901.678.1383
Other accommodations provided as needed. Inquire at fitness attendants' desk in cardio/weight room or call 901.678.1383
For more information, please call 901.678.3285 or 901.678.1383.