Lifeguard Jobs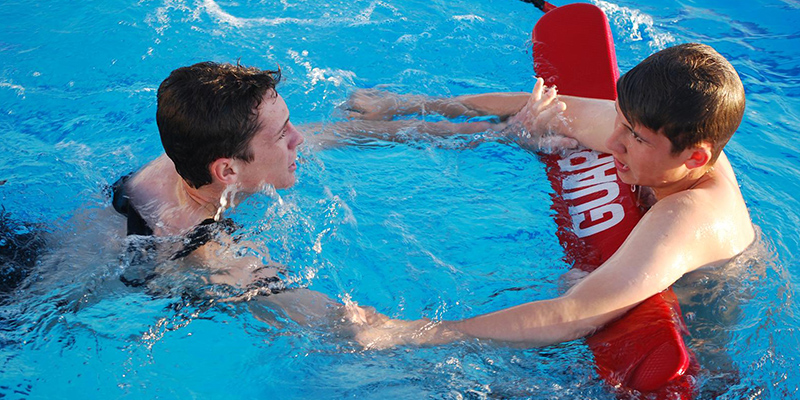 We offer free lifeguard training for those interested in becoming a Campus Recreation Lifeguard ($250 value). The training is a two-year American Red Cross Lifeguard Certification, taught in blended learning style (seven hours of online work and about 17 hours of classroom/pool time).
Requirements/Qualifications
Must have the following current certifications: Lifeguard or Lifeguard Certification, CPR/AED and First Aid. If you are not certified but are willing to get certified, you must be able to attend a Lifeguarding Certification Class.
Must be able to work some weekends and attend Lifeguard in-service training once a month on Sunday evenings, 5-7 p.m.
Must have a positive and helpful attitude.
Lifeguard Duties
Supervise the pool facilities
Clear and secure the pool at closing
Curtail any misuse of the facility or inappropriate actions
Check for proper identification
Ensure safety equipment is in correct place and good working order
Inspect the pool and equipment
Secure off any discrepancies and make a written report
Enforce special participant rules (lap swim/recreation swim)
Use phone for emergencies only
Accident care and reporting
Cover shifts
Check equipment and supplies before every shift
Check for proper identification
Maintain a helpful and pleasant relationship with regular patrons
Keep a positive and friendly attitude when dealing with all patrons
Other Important Items
All lifeguards MUST be on time, at his/her lifeguard station 15 minutes prior to opening the pool.
Proper attire must be worn at all times (lifeguard swimsuit and whistle).
In the interest of training, all guards must swim a minimum of 500 yards per week.