Living in Memphis
---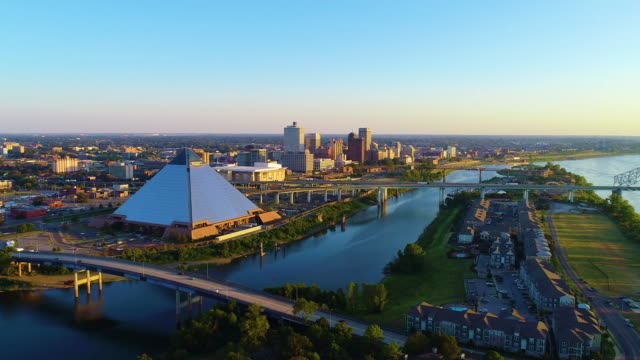 Some graduate students choose on-campus housing, while most locate housing close to campus in the small neighborhoods that dot the Midtown and East Memphis area. For specific questions about living in Memphis contact the Director of Graduate Studies who can refer you to current graduate students for additional guidance and advice.
Local Culture
It's been said that if you can't be yourself in Memphis, you can't be yourself anywhere. Hyperbole to be sure, but telling still of the Bluff City's eccentric spirit, its resistance to homogenization, its perennial allure.
Students from across the United States and the world come for graduate school at the University of Memphis. They come not simply to earn a degree. They come to study in a city that bursts the limits of the typical college town, while offering low cost of living, a diverse population, and myriad opportunities for research among the more than one million people who live in the metro area.
Students in the program have historically embraced their temporary home, contributing to a legacy of civic activism, engaged research, and collaboration with local filmmakers.
Centrally located between the Midwest and the South, Memphis features an international airport, several additional colleges and universities, and professional basketball and minor-league baseball teams that play downtown, about a ten minute drive from campus.
With limited financial resources, graduate students need free and low-cost options for fun, rest, and exploration. Two beautiful, world-class local parks close to the University provide just that.
Overton Park a 342-acre park just three miles from campus, includes a nine-hole golf course, the Brooks Museum of Art, the Memphis Zoo, the Levitt Shell (a free outdoor concert space) and a 126-acre Old Forest State Natural Area with walking and biking trails throughout.
Shelby Farms Park, which includes 4,500 acres of public green space, 20 lakes, and 6.5 miles of urban trail, is just seven miles from campus and offers everything from horseback riding to laser tag.
Other Resources to Explore
Crosstown Memphis
Dixon Gallery & Gardens
Graceland
Historic Beale Street
Memphis Botanic Garden
National Civil Rights Museum at the Lorraine Motel
Overton Square
Stax Museum of American Soul Music
Sun Studio
New York Times' "36 hours in Memphis"