Kiersten Brockman
PhD Student
Office Hours
Contact for office hours or appointments.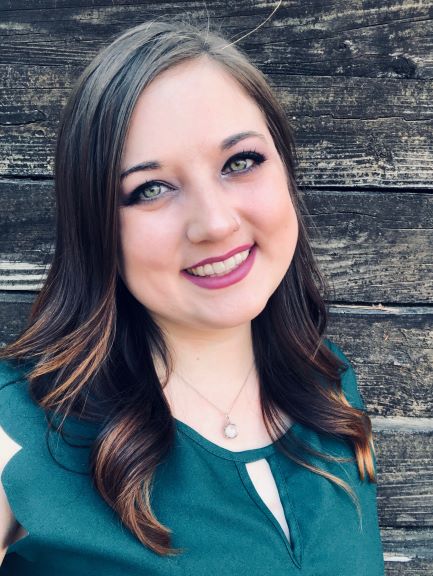 About
Kiersten Brockman joined the Communication and Film Department at the University of Memphis as a doctoral student in Fall of 2017. She has completed research in qualitative, quantitative, and rhetorical methods. Her academic passion is health communication with a special concentration in sexual and reproductive health communication topics. Previous research includes perceptions of risk in direct to consumer advertisements for birth control pills, persuasive techniques used in print birth control campaigns, and foundations for an mHealth sexual education phone application. Her dissertation uses phenomenological, in-depth interviews with mid-south adolescents to create a foundation for a more effective method of teaching sexual education courses. Other academic interests include instructional communication and communication pedagogy.
Kiersten is a member of both the National Communication Association (NCA) and Western States Communication Association (WSCA), as well as a previous member of Southern States Communication Association (SSCA). She also served as the Marketing and Outreach Chair for California State University, Sacramento's Communication Graduate Student Association as well as later founding and serving as President of the Communication Graduate Student Association at the University of Memphis.
Selected through a nomination process by the Department of Communication and Film, the College of Communication and Fine Arts, and the University of Memphis Graduate School, in 2019 Kiersten received the Graduate Assistant Meritorious Teaching Award which was presented to only two out of 250 nominations for outstanding graduate teaching assistants. Kiersten has also been selected as the 2020-2021 Department of Communication & Film Osborn Fellow, an honor earned by only one, fourth year PhD student for their dedication to teaching, exemplary research, and loyal service to the department. She was also selected from the student body as one of the recipients of the 2019-2020 President's Leadership Award for 20 Under 30 for campus and community service.
Her personal interests include yoga, nutrition, and live music.
Education
Ph.D. (in progress) Health Communication, University of Memphis
M.A. Communication Studies, California State University, Sacramento
B.A. Organizational Communication, California State University, Sacramento