Kelly Ford
MA GRADUATE STUDENT, DEPARTMENT OF COMMUNICATION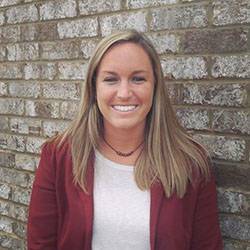 About
A Memphis native, Kelly Ford has returned to the area to pursue her M.A. in Communication Studies with an emphasis in public health communication. She graduated Summa Cum Laude from Mississippi State University in May of 2016 with a B.A. in Communication, concentrating in public relations and marketing. Her current research has addressed public health communication through mobile technologies, health literacy issues, and direct-to-consumer advertising. She is particularly interested in the stigma and other health literacy issues surrounding mental health and mental illness.
Education
B.A. in Communication, Mississippi State University
Experience
Graduate Assistant at University of Memphis, Present
Communication Assistant at Mississippi State's Media Collaboration Lab, 2014-16
Media Campaign Assistant at MSU's Social Science Research Center, 2014-16"
Honors and Awards
Summa Cum Laude graduate
Shackoul's Honors College degree candidate
Academic Scholarship recipient from Mississippi State University
Phi Kappa Phi Honor Society member
National Society of Collegiate Scholars member
A.G. "Aggie" Weems Journalism Scholarship recipient
Earl Love Guyton Communication Scholarship recipient
Research
Public Health Communication
Health Literacy
Mental Health