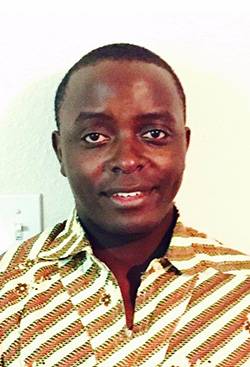 Kalemba Kizito
PhD Graduate Student
Email
kkkizito@memphis.edu
Office Hours
Contact for office hours or appointment.
About
Kalemba Kimera Kizito born and raised in Uganda, (East Africa).
Education
Obtained a B.A. in Law (LLB) in Uganda before moving to the States where he graduated from California State University East Bay with an M.A. in Communication.
Experience
He has served as adjunct faculty for Cal State East Bay and Ohlone College communication departments.
Research
Current nexus of inquiry is exploring Issue Consciousness and Technology—seeking to understand social, cultural and global responses to the impact of hyper mediation, and the critical questions arising in a highly digitized and techno-driven era.
Teaching
He has taught Public Speaking and Interpersonal Communication.