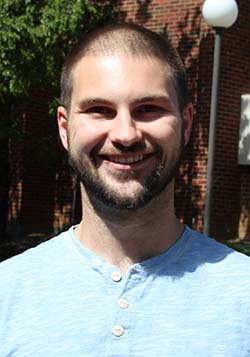 Paul Williams
MA GRADUATE STUDENT, DEPARTMENT OF COMMUNICATION
Email
gpwllams@memphis.edu
About
Paul Williams earned his B.A. in English from the University of Mississippi. He has a passion for narrative and the cathartic power of visual art. He is pursuing an M.A. for Film Production. His goal is to further his knowledge of visual narrative storytelling. He is interested in all aspects of the filmmaking process. Fascinated by the juxtaposition between entertaining and enlightening art, he hopes to craft stories that excite and inform audiences.
Education
Bachelor of Arts, University of Mississippi (English major)
Experience
Graduate assistant at the University of Memphis
Honors and Awards
Graduate Cum Laude from the University of Mississippi.