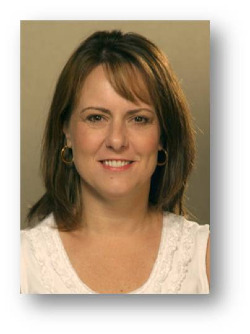 Christina Moss
ASSISTANT PROFESSOR (COMMUNICATION STUDIES)
Office
Art & Communication Bldg 223
Office Hours
Contact for office hours
About
Christina Moss joined the faculty as an Assistant professor in 2017. She researches Southern identity and culture with a particular focus on critical regionalism at the intersections of race, class and gender.

She has most recently published in the Rhetoric Review, Howard Journal of Communication, the Southern Journal of Communication and Rhetoric and Public Affairs. And has written several book chapters included in edited volumes on regionalism and rhetorical history. Her essays include analysis on Southern rhetoric, the television show Queen Sugar, country music, education and Civil Rights activist Charlotte Hawkins Brown, and the Edmund Pettus Bridge in Selma, AL.

She just finished a forthcoming co-edited volume on Southern regionalism entitled: Reconstructing Southern Rhetoric with University Press of Mississippi. And is now working on a book looking at the commemoration rhetoric of Civil Rights in and around Selma, AL.
Christi teaches classes in Gender in Communication, Gender in Public Discourse, Civil Rights, Rhetoric and Public Memory, and Rhetoric and Civic Controversy.

She has given numerous academic and motivational presentations in a variety of venues including the National Communication Association, the Southern States Communication Association, several university campuses, and civic and business organizations.
Education
B.A. University of Alabama
M.A. University of West Florida
Ph.D. Louisiana State University
Books
Moss, C. and Inabinet, B. Ed. Reconstructing Southern Rhetoric. (Jackson, University Press of Mississippi) forthcoming.
Journal Publications

Moss, C. 2021. "(An)Other Southern Rhetoric: Charlotte Hawkins Brown's Mammy: An appeal to the heart of the South" Rhetoric Review. (forthcoming)

Inabinet, B. and Moss, C. 2019. "Complicit in Victimage: Imagined Marginality in Southern Rhetorical Criticism" Rhetoric Review, 38:2.

Moss, C and Jackson, R. Ed. "We March Lest We Forget: Intersections of Commemoration, Civil Rights Protest and Social Justice." an edited journal volume for the Howard Journal of Communication. March 2017.

Moss, C. "A Nation Divided: Regional Identity, National Narratives, Zell Miller and the 2004 Presidential Election," Southern Journal of Communication. Vol. 76, No. 1, January-March 2011, pp. 76-96.

Book Chapters
Moss, C. 2020, "A Time to Remember: Rhetorical Pedagogy, Commemoration and Activism" in Rhetorical Activism. JongHwa Lee and Seth Kahn, Ed. (New York, Routledge).

Moss, C. 2020 "Reclaiming the Rural South: Queen Sugar and African-American Southern Identity" in City Places, Country Spaces: Rhetorical Explorations of the Urban/Rural Divide. Atkins-Sayre, W. and Stokes, A. Ed, (Boston, Peter Lang Press).

Moss, C. (forthcoming) "A Rhetorical History of Southern Rhetoric" in Returning to Rhetorical History. Black, J. and Turner, K. Ed, (Tuscaloosa, University of Alabama Press).

Honors and Awards
Southern States Communication Association John I. Sisco Excellence in Teaching Award for recognition of a significant teaching career.
April 2017.

University of Alabama Department of Communication Studies
Outstanding Alumna Award in Communication Studies
April 8, 2011

North Carolina State University Diversity Mini-Grant Award
Feasibility and Development study to create a class focusing on rhetoric and southern racial and cultural diversity.
2010-2011

Nominee for the North Carolina State University UJIMA Award
For mentorship of African American students
2009-2010

Guest Lectures
"Containing Southern Identity: A Meta-critical History of Regionalism and the Evolution of Southern Rhetoric" Lecture given at the Rhetoric, Politics, and Identity Conference at the University of Arkansas, September 6, 2019.

"Finding your Voice, Facing your Fears, and Pursuing your Goals" Lecture given for the Women in Business Luncheon of the Jackson Chamber of Commerce, May 12, 2016.

"(Re)marking Memories and Building Bridges: Rhetoric, Commemoration, and Social Justice." Memphis Massacre Lecture Series, University of Memphis, April 1, 2016.

"Building Bridges: Commemorative Rhetoric of the Civil Rights Movement in Alabama" Lecture given for the Jackson State Community College Honors Lunch and Lecture Series, February 24, 2016.

"Memorials and the Civil Rights Movement in Selma Alabama." University of Memphis-Lambuth Honors Symposium, April 29, 2015.

"Memorials at the Edmund Pettus Bridge: Civil Rights Commemoration as Response to Lost Cause Rhetoric" Colloquium Lecture at the University of Memphis March 7, 2013.

"(Re)Marking the South: Rhetoric, Gender, and Commemoration of Civil Rights Memorials." Columbia College Research Lectureship, April 22, 2012