The Michael B. and Shirley L. Lupfer Excellence in Undergraduate Teaching Award Presented to Cheryl Bowers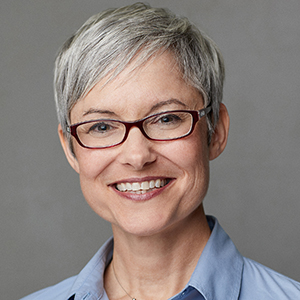 Dr. Cheryl A. Bowers is a Senior Lecturer in Psychology at the UofM Lambuth Campus in Jackson. The Lupfer Award is the most presigious honor that the department bestows on its faculty members.
Dr. Bowers received her PhD in experimental psychology from the UofM in 1996 and joined the faculty of Lambuth University, where she was granted tenure in 2001. When the campus was acquired by the UofM, she transitioned to her current role. Dr. Bowers teaches a wide variety of courses, serves as an advisor, and has been instrumental in establishing a Psychology undergraduate research program on the Lambuth campus.
The Department of Psychology's Excellence in Undergraduate Teaching Award was established in 2012 through the generosity of Michael and Shirley Lupfer, who taught in the department for many years. It is awarded every four years to a faculty member who has demonstrated excellence in the classroom and has made outstanding contributions to the teaching mission of the university. Previous recipients include Drs. Melloni Cook and Helen Sable, who shared the inaugural award in 2012, and Dr. Jason Braasch, who was honored in 2016.
Michael Lupfer passed away in 2018, but Shirley Lupfer, their son Eric, and his family were able to join the Psychology Department via Zoom when this year's recipient was announced. Although several of the department's faculty were nominated, the selection committee, headed by Dr. Frank Andrasik, chose to select Dr. Bowers for her notable and sustained contributions to undergraduate instruction.