Welcome to YOUR garden!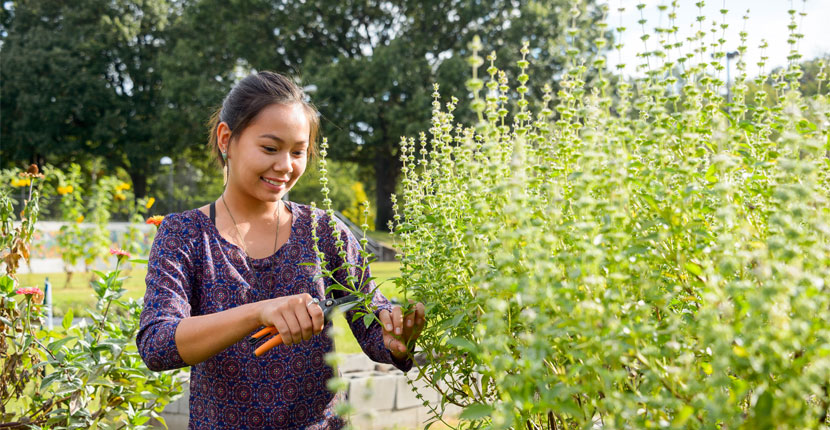 TIGUrS Urban Garden - (Tigers Initiative for Gardens in Urban Settings)
Sharing with Students and Community Simple, Sustainable Agriculture through Organic Urban Gardening.
GROW & EAT FREE ORGANIC FOODS - EARN VALUED VOLUNTEER HOURS - STUDY IN NATURE'S SOLITUDE
Annually funded by student Green Fees, the TIGUrS Urban Garden shares with students, volunteers, campus staff, and the community the benefits and techniques that make for a healthy gardening and green space experience. Since the summer of 2009, the award winning* TIGUrS Urban Garden, located on the University of Memphis Main Campus next to the Elma Roane Field House, has served as an ever-evolving model for organic, sustainability-focused gardening within the confines of restrictive urban conditions. TIGUrS has proven that environmentally responsible food production, urban beautification, and stress-reducing greenspace are well within the reach of the urban communities.
*Winner of the 2012 Tennessee Governor's Environmental Stewardship Award
We encourage your participation as a green volunteer to help further sustainable practices on our campus while gaining skills that follow you forth into whatever community you call home.
Come Discover More in YOUR Garden.
For more information about the garden, contact art.johnson@memphis.edu or 901.678.4201.