Giving to Herff!
You can make a gift in a variety of ways!
At the UofM Herff College of Engineering, we are preparing students of today to be life-changing engineers tomorrow. The world needs solutions that our students can provide. Giving to Herff equals investing in the future. Please take a moment to choose the best giving opportunity for you.
Areas of Need
Give by Mail:
Make check payable to "University of Memphis Foundation" and mail to:
Department 238,
UofM Foundation
P.O. Box 1000, Memphis, TN 38148-0001
Please denote Herff College of Engineering in the memo section.
Give in Person:
Visit us on the UofM Campus in the Billy Mac Jones Building, 633 Normal Street. Office hours are: Monday-Friday, 8:00 am - 4:30 pm
Give by Phone:
If you have any questions, or would prefer to make your gift over the phone, please call 901.678.3953 or email gifts@memphis.edu.
Employer Matching Gifts
Many companies encourage their employees to make charitable contributions by matching their philanthropic support. At the University, donors receive credit for their employers' matching gifts. Click here to find out if you work for a company that matches gifts. You may also consult your human resources office, which will provide you with a matching gift form.
---
To discuss additional ways to donate to the Herff College of Engineering, please contact Clarice Hunt, director of development, to help determine the best way for you to make an impact in your giving.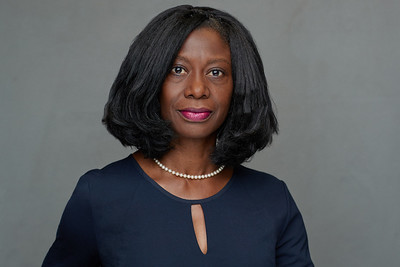 Clarice Hunt
Director of Development,
Herff College of Engineering
Engineering Administration, Room 202E
901.678.1537
clarice.hunt@memphis.edu