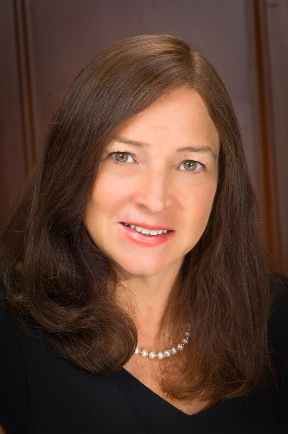 D.R. Jones
Associate Professor of Law and Director of the Law Library
Email
drjones@memphis.edu
Office
Law School, Office 220
About Professor Jones
Professor Jones joined the Memphis law faculty in 2008. She teaches Copyright law. Professor Jones's scholarship explores copyright and privacy issues. She recently served as the Chair of the American Association of Law Libraries' Copyright Committee. This is a national committee that represents, promotes and advocates AALL's interests regarding copyright and other intellectual property issues.
Professor Jones has provided extensive professional service in law librarianship. She has served as Special Interest Section (SIS) Council Chair, a national level office in the American Association of Law Libraries; as the chair of one of the largest AALL SISs, and as President of one of the largest chapters of AALL in geographic coverage (ten states). She has shared her knowledge and experience by speaking on a variety of topics at numerous national, regional and state meetings and conferences, including the Conference for Law School Computing (CALI Conference).
Education
B.A. (summa cum laude), Mercer University; J.D. (cum laude), Mercer University School of Law; Master of Librarianship, with a certificate in law librarianship, University of Washington
Admitted
Georgia (inactive)
Experience
Deputy Director, Judge Ben C. Green Law Library, and Adjunct Assistant Professor of Law, Case Western Reserve School of Law, Cleveland, Ohio; Lawyering Skills I Instructor, University of San Diego School of Law, San Diego, California; Assistant Director for Reference Services, Boley Law Library, and Adjunct Professor of Law, Northwestern School of Law of Lewis and Clark College, Portland, Oregon; Attorney, Trotter, Smith and Jacobs, Atlanta, Georgia; Attorney, Kilpatrick and Cody, Atlanta, Georgia
Teaching Interests
Copyright Law.
Publications
Her recent publications are: Protecting the Treasure: An Assessment of State Court Rules and Policies for Access to Online Civil Court Records, 61 Drake Law Review 375 (2013), Locked Collections: Copyright and the Future of Research Support, 105 Law Library Journal 425 (2013) and Law Firm Copying and Fair Use: An Examination of Different Purpose and Fair Use Markets, 56 South Texas Law Review 313 (2014). The Locked Collections article won the American Association of Law Libraries Law Library Journal Article of the Year Award in July 2014. She has presented at a number of conferences, including the Annual Intellectual Property Scholars' Conference and the Works in Progress Intellectual Property (WIPIP) Colloquium. She has also been a participant in the Annual Privacy Law Scholars' Conference.