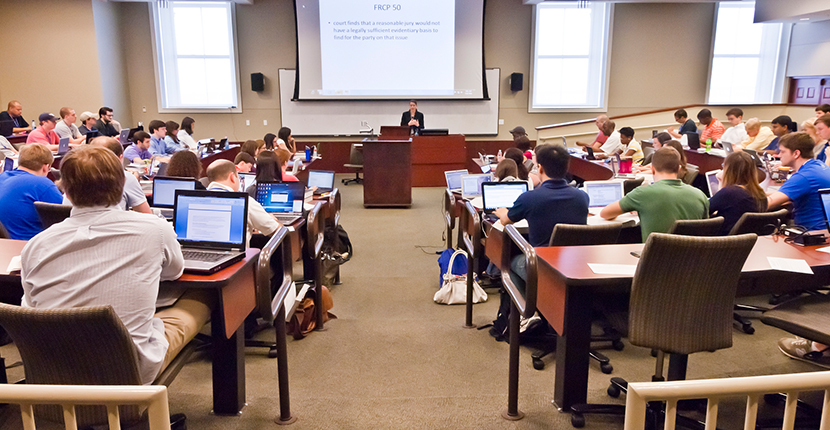 Academic Programs
We invite our students to take advantage of the various classroom, mentoring, programmatic, co-curricular, externship and clinical opportunities available to all Memphis Law students.
This section contains everything you'll need to know about our various degree programs, professional certificate programs, co-curricular opportunities, advocacy program, centers and institutes, as well as legal clinics and experiential learning programs.
Please see below for more information on all of these academic programs and opportunities.
Important Contacts
Jodi Wilson, Interim Associate Dean for Academic Affairs and Associate Professor of Law; jlwlson2@memphis.edu; Office: Law 269; Phone: (901) 678-5730
Meredith Aden, Assistant Dean for Law Student Affairs; maden@memphis.edu; Office: Law 258; Phone: (901) 678-2528
Cheryl Edwards, Registrar; cedwrds2@memphis.edu; Office: Law 264; Phone: (901) 678-2660