George Relyea, MS
Associate Professor, Division of Epidemiology, Biostatistics, and Environmental Health
Email
grelyea@memphis.edu
Office Hours
By appointment only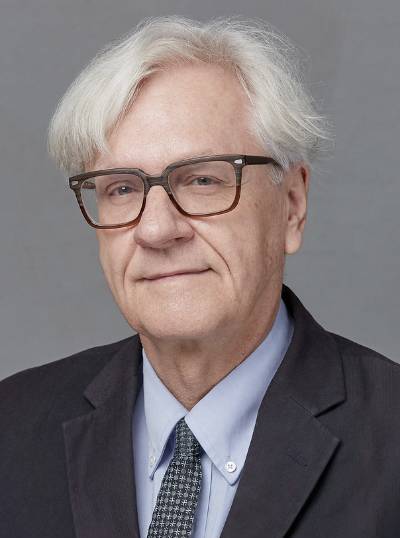 About George Relyea
George E. Relyea is an Associate Professor in the division of Epidemiology, Biostatistics, and Environmental Health. He received his MA in economics in 1981 and MS in applied mathematics in 1982 both from the University of Memphis. He collaborates extensively with faculty and students across the university on diverse research projects. He has developed many applied statistics courses and teaches advanced statistical modeling. Professor George Relyea, died on Friday, January 28, 2022 at his home in Memphis, TN. Please read about his life (George Edwin Relyea) and expressions of gratitude from the School of Public Health (Condolences from the School of Public Health)
Education
MA, Economics, Memphis State University
MS, Applied Mathematics, Memphis State University
Research Interests
Statistical consulting, programming, and data management
Adolescent obesity
Physical exercise and nutrition
Selected Publications
Shirnesah E, Baily J, Relyea G, Franklin BE, Solomon DK, Brown LM. (2013). Incremental direct medical expenditures associated with anxiety disorders for the U.S. population: Evidence from the Medical Expenditure Panel Survey. J of Anxiety Disorders, 27, 720-727.
Chunrong, Jia, Kenneth D. Ward, Fawaz Mzayek, and George Relyea. (2014). Blood 2,5 dimethyfuran as a sensitive and specific biomarker for cigarette smoking. http://informahealthcare.com. DOI: 10.3109/1354750X2014.935956.
Bloodworth B, Ward KD, Relyea GE, and Cashion K (May 2014). Food availability as a determinant of weight gain among renal transplant recipients. Res Nurs Health, 37(3): 253-9. Doi 10.1002/nu.21599
Wang L, Slawson DL, Relyea GE, Southerland JL and Wang, Y. (2014). Prevalence and risk factors of adolescent obesity in Southern Appalachia. Chronic Dis, 11:140348. Doi http://dx.doi.org/10.5888/pcd11.140348 .
Ginley MK, Whelan JP, Relyea GE, Meyers AW, Pearlson GD. (2014). Testing the acquired preparedness model: predicting college student gambling frequency and symptomatology. J Gambl Stud. DOI 10.1007/s10899-014-9445-6.
Kyle M Johnson, M iriam L Gonzalez, Lourdes Duenas, Mario Gamero, George Relyea, Laura E; Luque and Miguela A. Caniza (2013) "Improving waste segregation while reducing costs in a tertiary-care hospital in a lower–middle-income country in Central America", Waste Management & Research. DOI: 10.1177/0734242X13484192.
Ward, K. D., Kedia, S. Webb, Relyea, G. E. (2012). Nicotine dependence among clients receiving publically funded substance abuse treatment. Drug & Alcohol Dependence. 125, 95-102.
Jia, C., Batterman, S. A., Relyea, G. E. (2011). Variability of indoor and outdoor VOC measurements: An analysis using variance components. Environ Pollut.
Sharon Tabachnick, Maryke Neiberg, Ray Miller, and George Relyea. Future- and Proximally-oriented Motivational Goals Among Graduate Optometry Students. Poster presentation at Sixth Self Biennial International Conference, June 19-22, 2011, Quebec City, Canada.