2020 W. Russell and Audrey E. Nesossi-Smith Award for Teaching Excellence
The W. Russell and Audrey E. Nesossi-Smith Teaching Excellence Award honors a faculty member within the College of Arts and Sciences for teaching excellence. All full-time faculty members with at least four years of service in the College of Arts and Sciences are eligible. The award is selected by vote of the graduating seniors and consists of a plaque and $3,750 cash payment.
The award is the College's highest honor for teaching excellence. The selection of a recipient is based primarily on nominations by graduating seniors who are asked to nominate up to three of their professors who have taught for at least three years in the College. What adds to the prestige of this award is the number of faculty members who are nominated by students.
Mollie Anderson, Psychology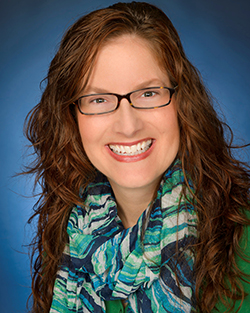 Mollie B. Anderson is an Instructor in the Department of Psychology who refers to herself as "Dr. Mollie" to honor her family as well as the many women in academia who fought and sacrificed for her to be able to earn her doctorate. She earned her BA in Sports Medicine at Pepperdine University and her MS in General Psychology and PhD in Experimental Psychology at The University of Memphis.
Anderson's passion for teaching first began during her undergraduate career where she served as a Teaching Assistant (TA) for four different courses. During her graduate studies, she worked as a TA as well as taught independently as an instructor of record for General Psychology, Human Sexuality, and the Internship in Psychology course. She has received the Dr. Craig M. Brown Experimental Program Director's Award, the UofM Graduate Assistant Meritorious Teaching Award and the American Psychological Foundation's 2016 Henry P. David Grant for Research in Human Reproductive Behavior and Population Studies. As founder and director of the Health, Education, and Lifestyle Promotion (HELP) Lab, Anderson continues to mentor undergraduate and graduate students whose research focuses on the scholarship of teaching and learning as well as the promotion of sexual health. She has authored four articles for academic journals and presents annually at national, regional, and state conferences.
Anderson has been teaching full time at the UofM since 2016 and has been coordinating and teaching the General Psychology Auditorium courses, instructing Human Sexuality, and directing and teaching the Internship in Psychology course. She was awarded the Graduate Student Coordinating Committee's Faculty Appreciation Award in 2016 and was recognized as one of the Top 50 Teachers in Lower Division Courses at UofM in 2019.
Along with her teaching commitments, Anderson dedicates herself through service as a selected member of the department Undergraduate Academic Curriculum Committee; an early member of the Diversity, Equity, and Inclusion Committee; and a contributing member of the LGBTQ+ Task Force. She is the Faculty Fellow for the University's Title IX: Prevention Center and serves on the Title IX: Prevention Task Force and the Alcohol and Drug College Campus Connect Committee, and is the Faculty Advisor for Active Minds, a registered student organization (RSO) dedicated to reducing the stigma associated with mental health and to promoting peer support and connection to mental health services.
Dr. Mollie's students and colleagues bring her life great joy. During these trying times of physical isolation and prevailing social injustices, Anderson hopes that her teachings will inspire her students to "give psychology away" to the world around them. She hopes the skills students have learned will aid them in building a caring community and creating pivotal social change.
---
Jermaine Johnson, Chemistry (Lambuth)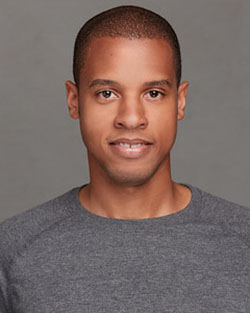 Jermaine Johnson is a Lecturer for the Department of Chemistry at the University of Memphis Lambuth Campus. He received a BS in Chemistry in 2008 at Morehouse College in Atlanta, GA. He later worked as a Quality Assurance Chemist at Barrow-Agee Laboratories in Memphis before receiving his PhD in Organometallic Chemistry in 2015 from the University of Memphis.
At the University of Memphis Lambuth Campus, Dr. Johnson teaches General Chemistry, Organic Chemistry and Biochemistry I. He assumes the role as the campus' pre-health profession advisor, he co-organizes an annual research symposium for the Lambuth student body, and he promotes STEM to the local high schools and Jackson community.
Johnson received the Alumni Association Teaching Award in 2018. Congratulations!