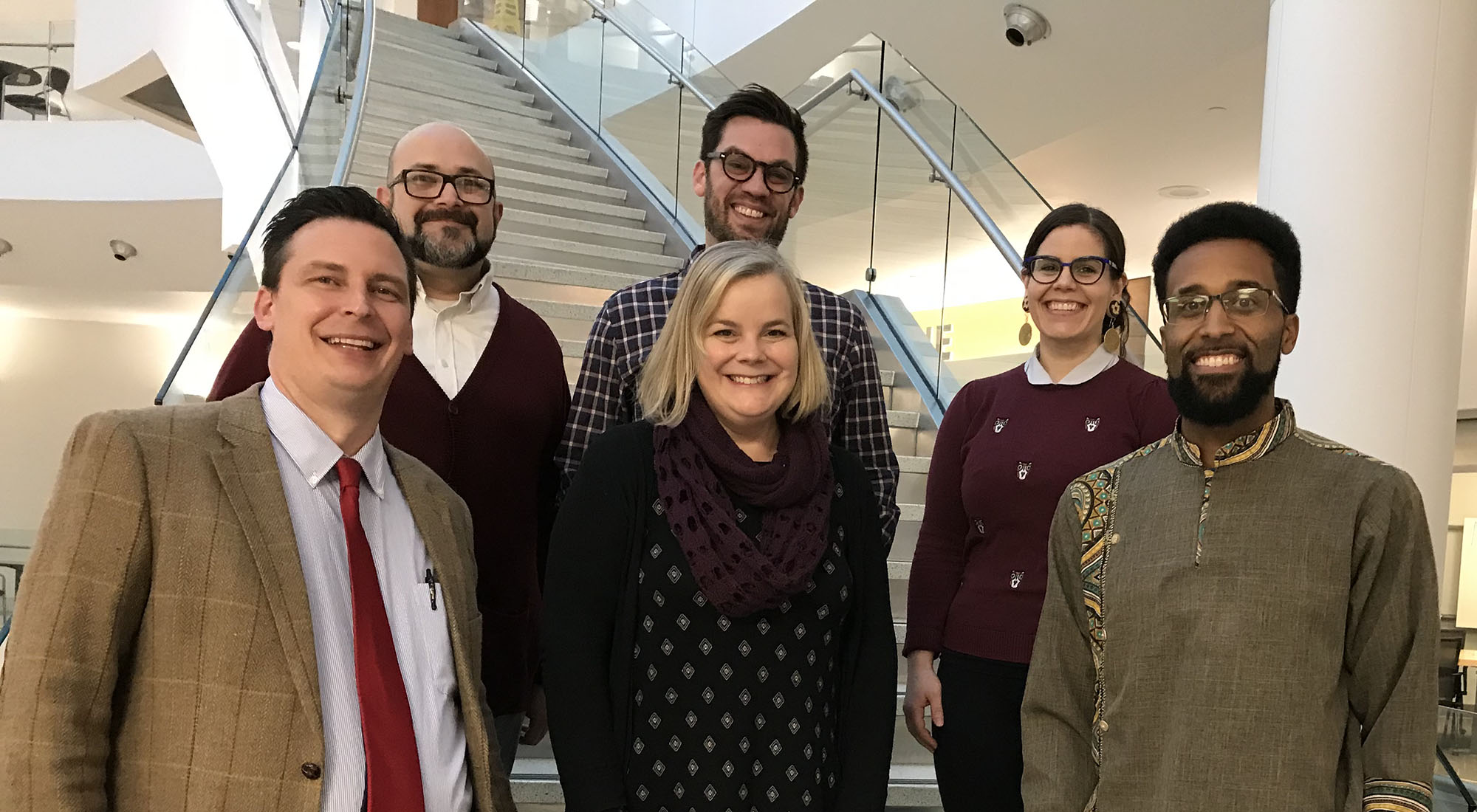 Catherine and Charles Freeburg Fellows
Photo Above, Spring 2020 Fellows: (Top Row) David Miguel Gray, Matthew Thomann, Christina Friedlaender
(Bottom Row) Matthew Isaacs, Rebecca Adams, Brian Kwoba (copied from memphis.edu/moch website)
The purpose of the Catherine and Charles Freeburg Fellows Program is to encourage, facilitate, and highlight excellent research in the humanities and cognate disciplines at the University of Memphis. This program allows recipients to write and research in a collaborative, interdisciplinary environment alongside other research-active faculty members and advanced doctoral students. By supporting and showcasing the research being conducted by our faculty and students, these fellowships strengthen the ties between the university and local community and demonstrate the vital role played by the humanities in our culture.
The fellows program is named in honor of Catherine and Charles Freeburg, whose bequest funds it. The Freeburgs were involved with the University for many years. Catherine Freeburg received an MA in English in 1972 and taught in the department for a number of years. Charles and Catherine were both active members of the Memphis community and supported many organizations. The couple met when Catherine began working as a realtor for Freeburg and Hammond, Charles' real estate company. They lived on Tuckahoe, very near the UofM, their entire married lives.
Congratulations to the Spring 2021 MOCH Freeburg Fellows!
Faculty Fellows
Dissertation Fellows
Terie Box, English, The Greater Good: Representative Paternalism and the Victorian Writer
Akil Mensah, History, So, You Wanna' Be a Star? Black Masculinity and American Music in the 1970s