2018 Alumni Association Distinguished Teaching Awards
Dr. Jason L. G. Braasch, Assistant Professor, Department of Psychology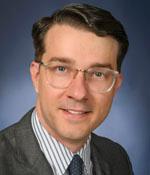 Jason L. G. Braasch is an Assistant Professor in the Department of Psychology at the University of Memphis. His research examines how people evaluate source information when reading texts found on the Internet, and how people overcome problematic knowledge and beliefs during reading. He has been funded by multiple grants from the University of Memphis, and received an Early Career Impact Award from the Federation of Associations in Behavioral and Brain Sciences.
He has co-edited two volumes: Processing Inaccurate Information: Theoretical and Applied Perspectives from Cognitive Science and the Educational Sciences (2014) and The Handbook of Multiple Source Use (2018). He serves on the editorial boards of Contemporary Educational Psychology and Discourse Processes.
Jermaine Johnson, Instructor, Department of Chemistry
A Memphis native, Jermaine Johnson received a BS (2008) in Chemistry at Morehouse College in Atlanta, GA. He later worked as a Quality Assurance Chemist at Barrow-Agee Laboratories in Memphis before receiving his PhD (2015) in Organometallic Chemistry from the University of Memphis.
Since 2015, he has taken on the role of Lecturer and Pre-health Profession Advisor at the University of Memphis Lambuth, where he teaches General Chemistry, Organic Chemistry, and Biochemistry I.
Courtney Miller Santo, Instructor, Department of English
Courtney Miller Santo is the author of two novels, THE ROOTS OF THE OLIVE TREE and THREE STORY HOUSE, both published by HarperCollins. Her works have been translated into German, Italian, Hungarian, Korean, Dutch, Spanish, Polish, Turkey, and Slovenian. She teaches creative writing at the University of Memphis, where she is the Editor-in-Chief of The Pinch and director of the River City Writers Series.
Since beginning her writing career in 2011, Courtney's work has been an Amazon Breakthrough Novel Award Semifinalist, won the Memphis Magazine Fiction Contest Grand Prize, been nominated for a Whitney and placed in the Porter Fleming Literary Contest. For further information, please visit www.courtneysanto.com