2020 Dean's Award for Advising Excellence
The Dean's Office Award for Advising Excellence is presented annually to a College of Arts and Sciences faculty member who has distinguished him or herself as an effective, caring mentor for students in the College. The award is selected by a committee in the college composed of the Associate Dean for Undergraduate Studies, the Director of Advising, and the Graduation Analyst.
Peter Bridson, Associate Professor, Department of Chemistry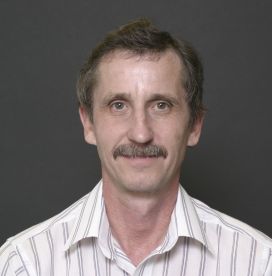 Bridson earned his PhD in 1978 from King's College in London. He joined the Department of Chemistry at the Memphis State University in 1980 as an assistant professor, served as department chair (1997 until 2009) and as the Interim Vice-Provost for Research in the Office of Research (2000 until 2002). He is currently an Associate professor in the department.
His teaching experience includes general chemistry, organic chemistry, instrumental analysis, biochemistry, organic medicinal chemistry, organic synthesis, heterocyclic chemistry and nucleoside chemistry.
Bridson's areas of expertise include heterocyclic compounds of pharmacological interest; imidazole nucleosides; purine analogs; molecular evolution.
His research interests include STEM teaching and learning. He has received the Dean's Award for Advising Excellence in 2004 and the Dean's Award for Teaching Excellence in 2008.