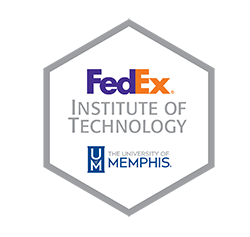 FedEx Institute of Technology Lab Tours
The FedEx Institute of Technology is proud to collaborate with leading researchers from across the University of Memphis. Whether you're a seasoned technology professional, a student wanting to learn more, or just curious about what happens on campus, we want to share what we do with you.
Lab Tours are an excellent way to see first hand the amazing work happening at the UofM everyday.
Lab Tour-Nanomaterials Lab
Dr. Sanjay Mishra has all the power. Join us in Manning Hall, Room 116, 117A and 228, where his research has been focused on exploring the next chapter in energy storage. Supercapacitor electrode batteries, high performance oxides and high temperature magnets are just a few of the areas defining a research portfolio that is changing the way we think of batteries. Emerging technologies are defined by their use of clean and renewable power sources. Dr. Mishra's lab is home to cutting edge tools and techniques that will power the future.
Join us on Friday, September 28th from 12:00-2:00PM. The tour is free and open to the public and light refreshments will be provided.