About CAST Research
The CAST Cluster pulls together innovative partners and collaborators from a wide range of backgrounds and disciplines, an important approach given the enormous breadth and depth of cyber security and testing challenges that exist in corporate enterprises, government units and across the Internet-connected world.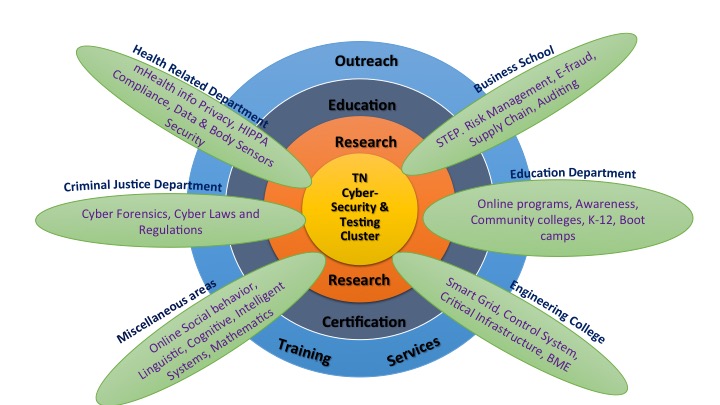 With our groundbreaking work through CAST, the University will strengthen its reputation as a thought leader in the science of cyber security and testing and industry best practices. CAST is a key interdisciplinary initiative of the FedEx Institute of Technology, engaging industry, academic and government partners to shape the future of cyber security and testing in the following ways:
Research - On cyber security and testing excellence (rigorous scholarly examination of challenging industry problems).
Educational Training Certification Programs and Educational Curricula - A world-class cyber security and testing training and education center.
Collaborative International Workshop - An international forum of workshops and colloquia on the biggest cyber security problems. A hub for knowledge exchange on cyber security and testing.
Technology Transfer - Utilizing the University's Office of Technology Transfer, we are paving the way for breakthrough innovations and revolutionary security technologies to become commercial products, benefiting the region, state of Tennessee, and our nation.
CAST works on various certification, research and curricular projects that open new avenues for leading-edge security, testing and ideation. CAST is a valuable state and national resource, providing the educational and outreach activities that foster next-generation workforce development.