CAST Foundations Cyber Security Certification Program
Cost
$2000/Person
CANCELLATION POLICY
All trainings are NONREFUNDABLE within 14 days of the training's scheduled start date. Attendees who wish to cancel within the 14-day nonrefundable period will need to email Rami Lotay (rslotay@memphis.edu) and give a detailed explanation as to why they cannot possibly attend, as they will still be liable for payment in full.

Cluster to Advance cyber Security & Testing
This foundation program covers the foundations of cyber security and cyber security vulnerabilities over a broad scope of topics. The week long certification course is comprised of multiple modules, each taught by an expert in the relevant subject area. This face to face course can be taught at our site or we can come to you! Contact us to discuss your cyber security training needs.
WHAT OUR STUDENTS ARE SAYING!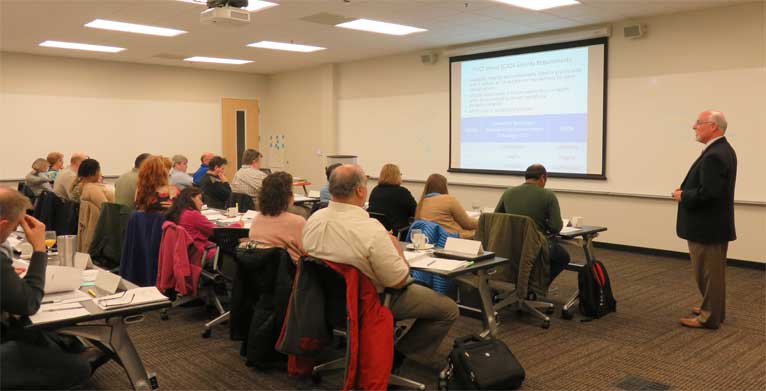 "Lots of new and valuable information!"
"Exposed to several new concepts that I was not aware of. Very enlightening."
"I now have a process to use to help motivate user compliance."
"Great examples that I can apply at work."
"Excellent information plus backup"
"Awesome class, well presented and much to take away!"
A partial list of topics include:
Introduction to cybersecurity
Recent cybersecurity attacks
Cybersecurity attack methods
Behavioral and managerial aspects of cybersecurity
Cybersecurity policies, standards and practices
Software vulnerabilities
Secure design and coding techniques
Virtualization security and cloud models
Cryptography, RSA, DES, SSL, TLS
Penetration testing
Web application security testing
Risk-based security testing
Secure Software Development Lifecycle
Static and dynamic testing software
*Subject to change as course is updated.