Contact Us
We welcome student and faculty questions concerning registration, student records, grading, attendance reporting, etc. We will try to respond to your inquiry the same day or the next working day.
Our E-mail Addresses
Our Location/Mailing Address
003 Wilder Tower (basement)
University of Memphis
Memphis, TN 38152-3520
Office Hours
8:00am - 4:30pm, Monday - Friday, 003 Wilder Tower
Phone Numbers
901.678.2810 - Registration and General Inquiries (Enrollment Services Student Support Center)
901.678.3927 - Transcripts
901.678.2996 - Veterans Educational Benefits & Certification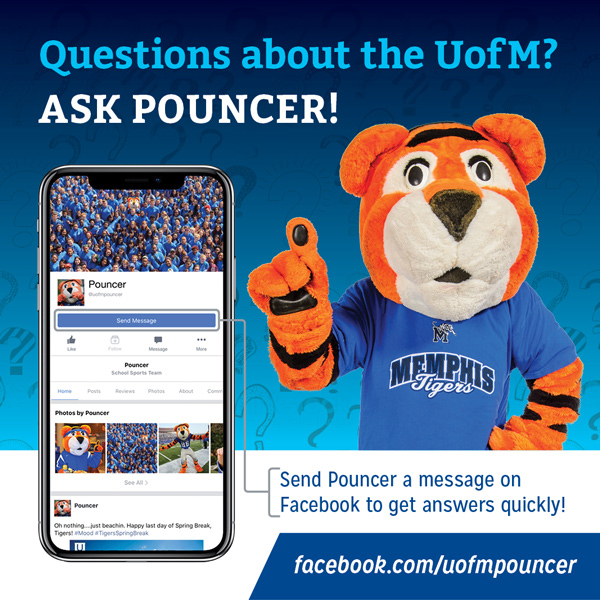 Have a quick question about registration or UofM?
Ask Pouncer anytime day or night on Facebook!