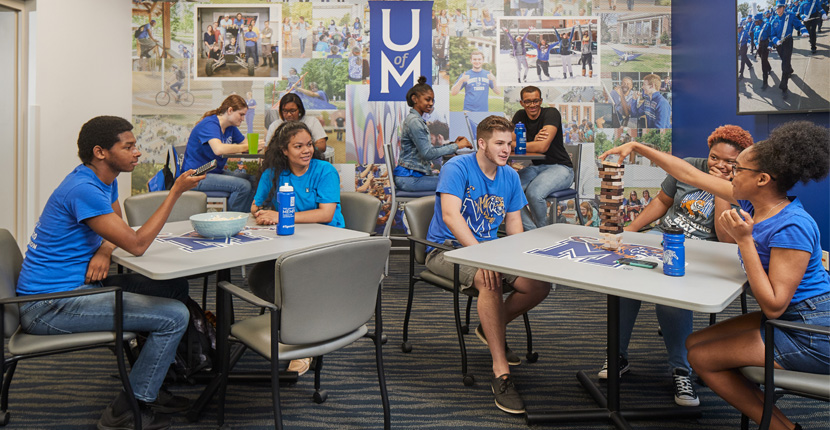 Tigers live here.
Welcome to University of Memphis Residence Life! We strive to provide a premier community that is an inclusive residential experience with safe, well-maintained environments that support academic achievement, foster personal development and promote college success.

The University of Memphis campus offers eight different residence halls along with Graduate and Student Family Housing for graduate students or students who are married and/or have families. Whether you're interested in a traditional style residence hall or apartment style living, the University of Memphis has accommodations to meet your needs. We also have amazing dining options that will surely satisfy any craving you're having!
College should be an amazing time in your life. Make the most of it by getting engaged and involved on campus!
Check out some of your housing options in an interactive tour.