Where to Live
The University of Memphis offers almost every size room, apartment configuration and townhouse layout imaginable in its eight different residence halls on the main campus and one at Lambuth. Whether you are interested in a traditional-style dorm room or sharing an apartment with a few of your friends, the UofM has the residence life options to meet any need. Our goal is to provide you with a living environment that is safe, comfortable, and will enhance your academic, intellectual, cultural, spiritual, and social development.
Check out the residence halls from the submenu or slide show where you can learn more about the various residence life options at the UofM, including the floor plans and amenities found within each facility. We think you'll agree that living on campus at the University of Memphis comes with plenty of built-in advantages!
Want to live at Lambuth? Check out Carney-Johnston Hall.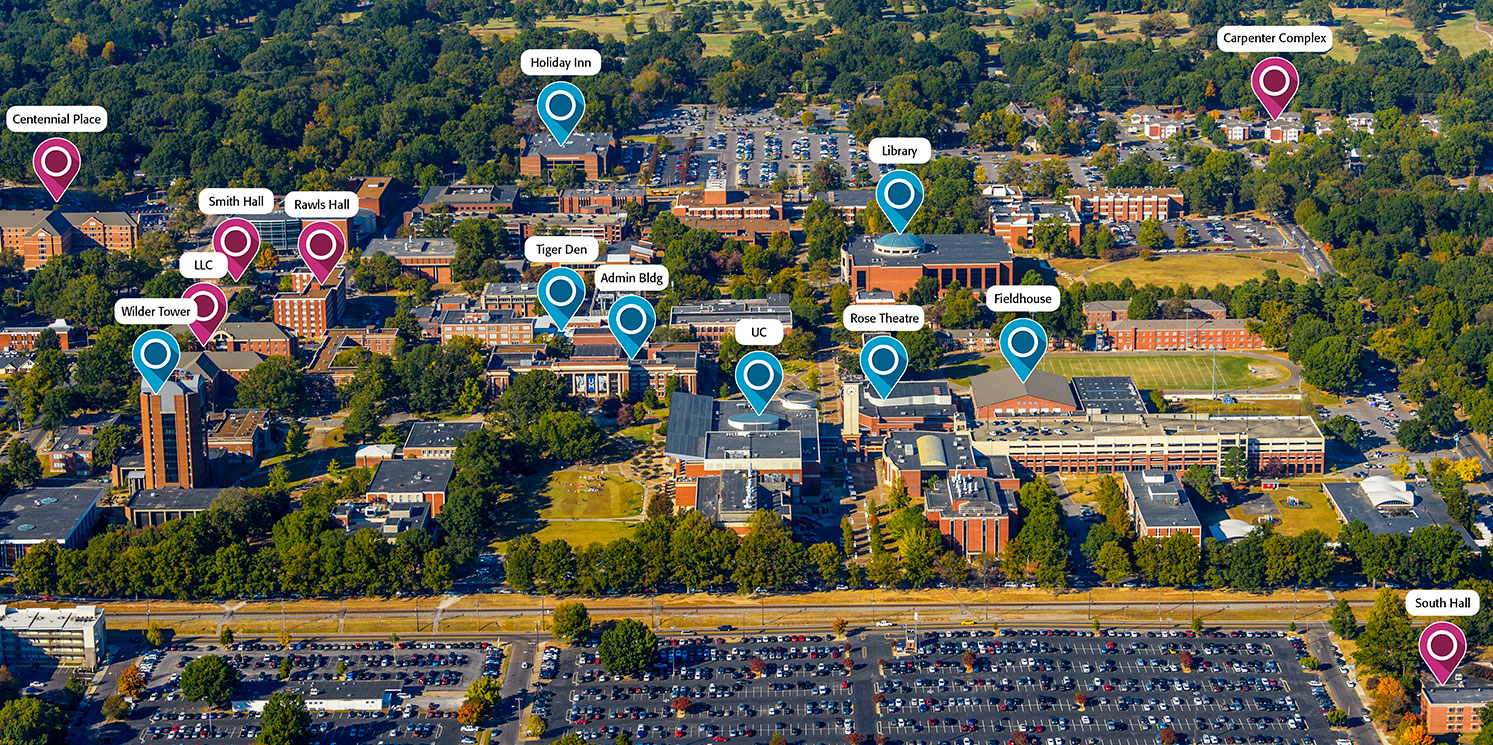 *Nine and Stratum are NOT University of Memphis own properties. The Gather is not currently managed by the UofM.
Your housing options in an interactive tour