Study Abroad
Program Description: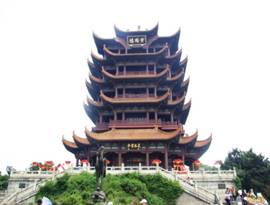 The Chinese program offers an intensive Chinese language study abroad program at Central China Normal University, located in Wuhan, in the mid-south of China on the Yangtze River.
Central China Normal University has an enrollment of 30,000 students. Wuhan is recognized as the political, economic, financial, cultural, educational, and transportation center of central China.
In addition to intensive Chinese language classes, the program will also include 3 field trips to local places of interest.
Program Dates: TBD
Course credit: 6 credits
Courses offered: All levels of Chinese language courses: Elementary, Intermediate, Conversation and Composition, and Advanced Chinese.
Field Trips: The program includes 3 field trips to places of interest and to introduce students to the local culture: these include the Yellow Crane Tower, East Lake, and Hubei Provincial Museum, where the students will see a variety of artifacts including an ancient set of bronze bells.
To apply, Study Abroad Programs.