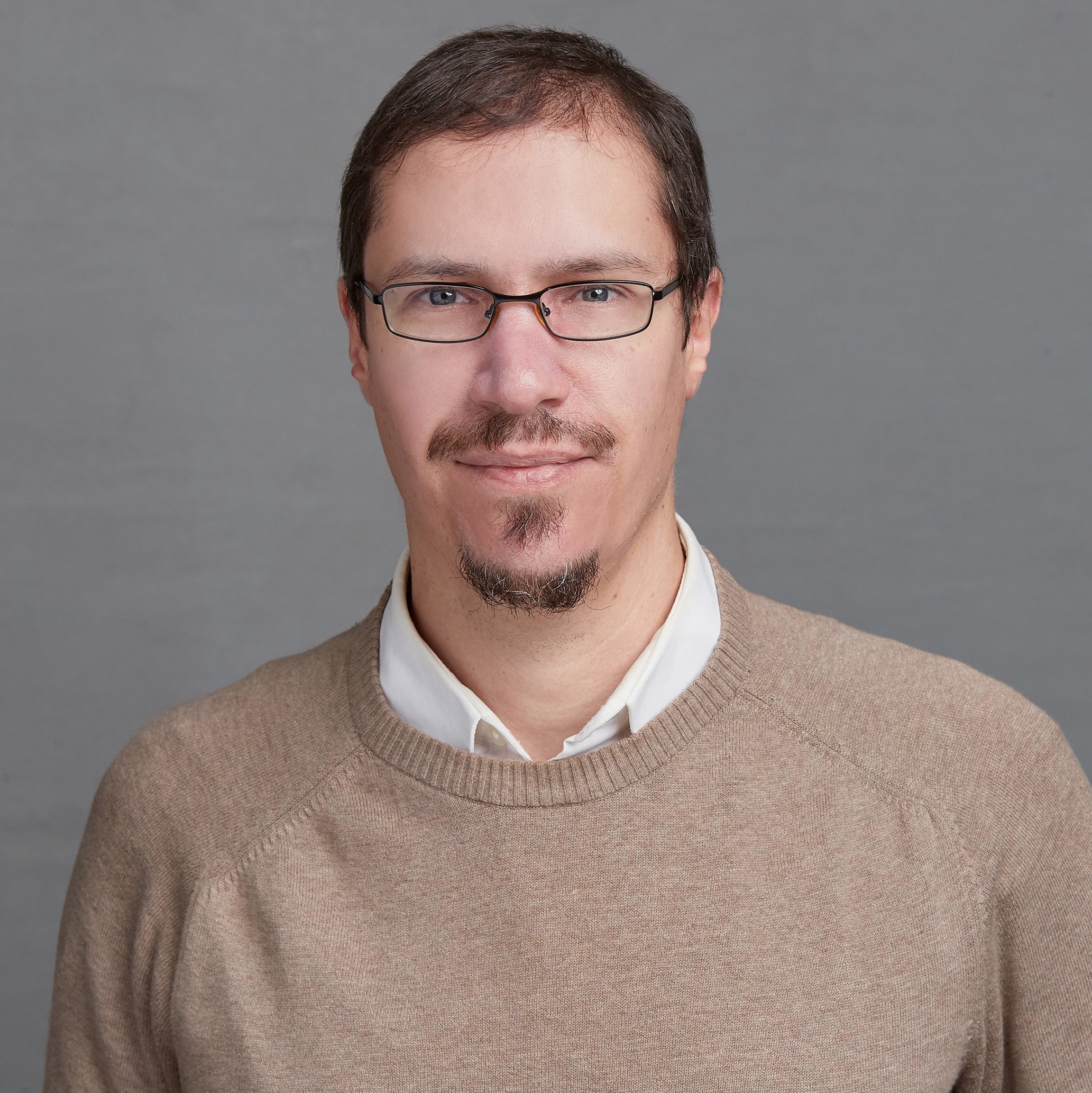 Iván Ortega-Santos
Associate Professor of Spanish
Email
rtgsntos@memphis.edu
Office Hours
Email for Hours
Education
B.A. (1999), Universidad de Deusto
M.A. (2003), University of Arizona
Ph.D. (2008), University of Maryland at College Park
About Dr. Ortega-Santos
Dr. Ivan Ortega-Santos is Associate Professor in the Department of World Languages and Literatures and Faculty Affiliate at the Institute for Intelligent Systems at the University of Memphis. He completed his doctoral work in Linguistics at the University of Maryland, College Park, and holds an M.A. in Hispanic Linguistics from the University of Arizona.
Teaching: He teaches courses in Linguistics, Translation and Interpretation as well as Spanish, with an emphasis on breaking down language barriers in the city of Memphis while providing meaningful learning opportunities for students. His community engagement program, Comunidad901, designed to support local Hispanic-serving organizations, earned him a HARC Angel Award from the Highland Area Renewal Corporation, Inc. (HARC), Memphis.
Research: His areas of research include Theoretical Linguistics, Psycholinguistics, Dialectology and Language Preservation. In particular, he studies word order variation with an emphasis on Romance languages to understand (i.) how this variation relates to semantics and morphology; and (ii.) the limits that natural language imposes on it. Specifically, he concentrates on subjecthood, focalization, ellipsis and so-called long-distance dependencies. Dialectal variation as related to these and other topics also figures prominently in his work. Other topics that figure prominently his work are crowdsourcing and data collection standards in linguistic theory as well as educational intepretation. His book Focus-related Operations at the Right Edge in Spanish: Subjects and Ellipsis has been published by John Benjamins. His work has also appeared in Natural Language and Linguistic Theory and Lingua (both Q1 journals in the Scimago Journal Rank), The Cambridge Handbook of Spanish Linguistics and the Routledge Handbook of Syntax. He is a Summer Research Stimulus Grant recipient and a collaborator in the international project 'Estructura informativa en su interfaz sintáctico-semántica: Comparación de lenguas románicas y germánicas (INFOSTARS)', PI: Ángel Luis JiménezFernández (Universidad de Sevilla), PCG2018-093774-B100, funded by the Ministerio de Ciencia, Innovación y Universidades, Spain.