Residence Life
Contact
Main Office - Centennial Place, suite 175 | housing@memphis.edu
We are open Monday thru Friday from 8 a.m. to 4:30 p.m. with a team ready to make you feel right at home!
901.678.2295 | Fax 901.678.5219
» Check our Frequently Asked Questions!
Application process or billing: housing@memphis.edu
Maintenance concern: reslifemaint@memphis.edu
Computer & tech support: resnet@memphis.edu
Change a resident meal plan: housing@memphis.edu
Change a commuter meal plan: housing@memphis.edu
Housing on Lambuth campus: ecarkuff@memphis.edu
Marketing inquiries: reslife@memphis.edu
Visit the Campus
Want to see our properties? Schedule a tour! View our showrooms and community spaces in Centennial Place, Rawls Hall and Living Learning Complex Monday through Friday at noon.* Tours can be scheduled up to 24 hours in advance. (*excluding blackout dates and University holidays.)
Get social with us!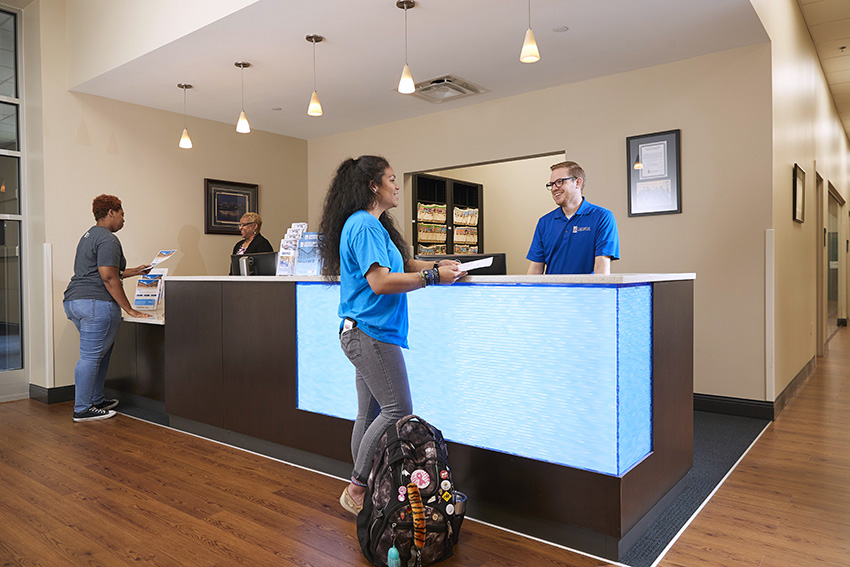 Mailing address
Residence Life Main Office
University of Memphis
3615 Central Ave. Suite 175
Memphis, TN 38152-3520
Computer and Technology Support
University of Memphis
3615 Central Ave. Suite 135
Memphis, TN 38152-3520
Phone: 901.678.4042
resnet@memphis.edu
---
Advertising in our Residence Halls
Posting of University-related information in residence halls and apartment complexes is only allowed for Registered Student Organizations (RSOs) and UofM Departments with permission from the Department of Residence Life.
Guidelines and procedures: