How to get here
The Housing and Residence Life office is open Monday through Friday 8:00 a.m. - 4:30 p.m. We are located in Centennial Place, suite 175. Our office is on the southeast side of the building.
Residence Halls
Our residence halls are located throughout the main campus accessible by driving, walking or the Blue Line shuttle.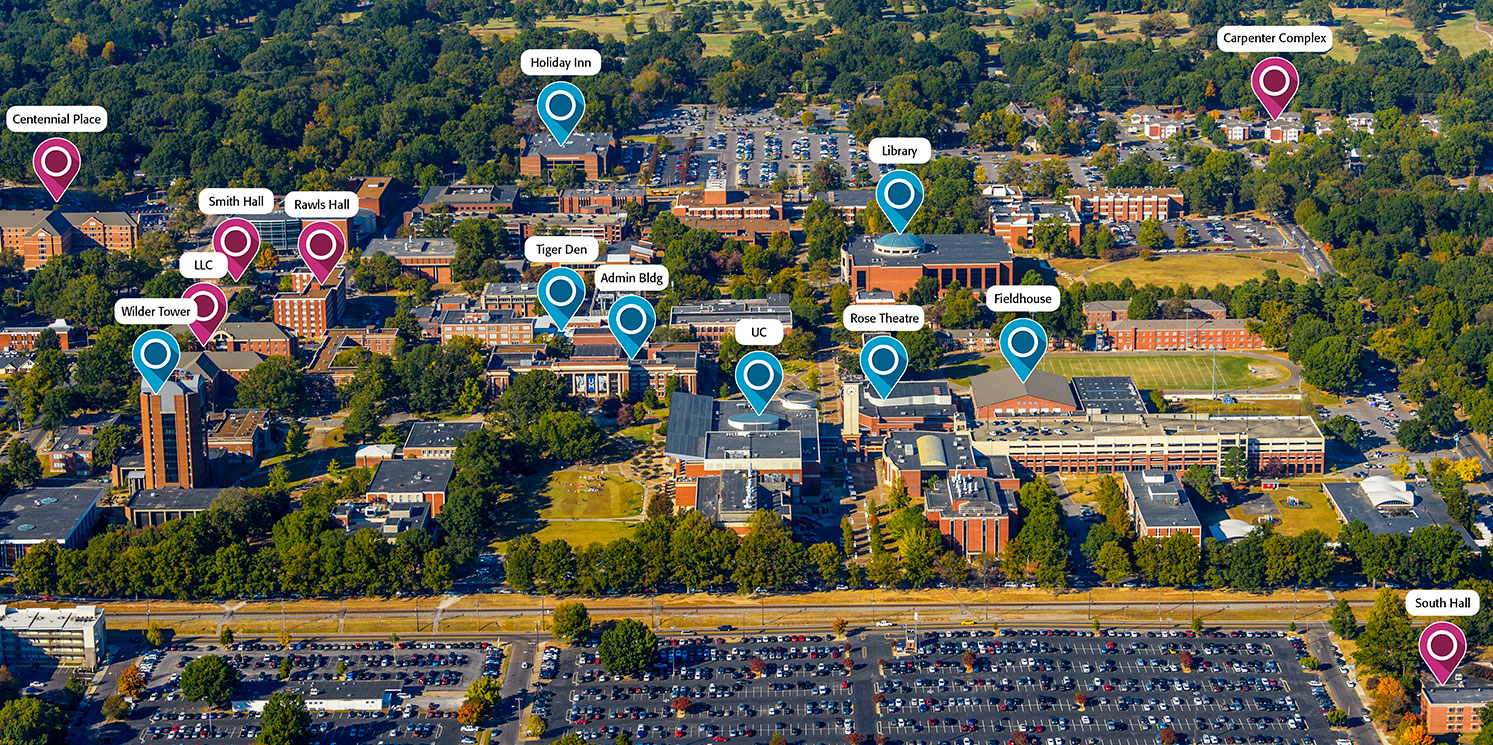 » University of Memphis Campus Map
Park Ave Apartments & Townhouses and GSFH are located on South Campus. These properties are gated and easily accessible by driving or via the Blue Line shuttle.
Our South Campus community building and office is located at 1040 Dan Kuykendall Cove Memphis, TN 38152.