Emerging Leaders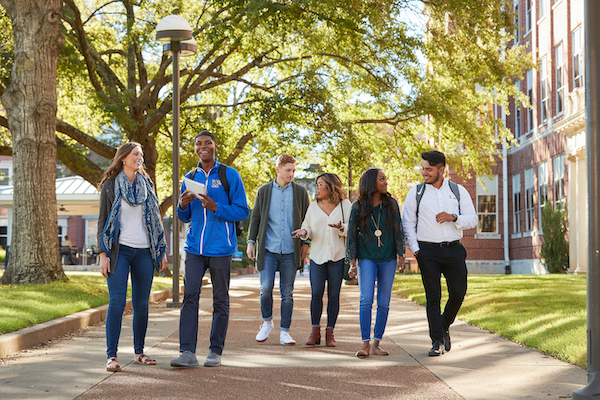 What is the Emerging Leaders Program?
The Emerging Leaders Program is the premier learning experience under the Leadership & Service banner at the University of Memphis. It began in 1983 and has been of benefit to over 700 students since its inception.
Emerging Leaders is a comprehensive scholarship program designed to contribute significantly to a balanced, thriving college experience. The current scholarship is $5,500, but the value of the program far exceeds that amount.
Whether you are a current Emerging Leader, prospective student, or family member of either, please use the tabs to the left side of this page to guide you to the most helpful information.
The Emerging Leaders Application for Fall 2021 Freshmen will open November 2020 and is due February 1, 2021. Qualified candidates will be invited to interview for the program the third week of February 2021, official date to be determined.
After reviewing the available information, contact us at 901.678.8679 if you have additional questions about Emerging Leaders.