Current Emerging Leaders
While you receive regular updates from the program staff, please view this page as a more permanent resource. If you have questions about responsibilities for your year in the program, take a look here. If you need to find one of our forms, stop here first.
Emerging Leaders Requirements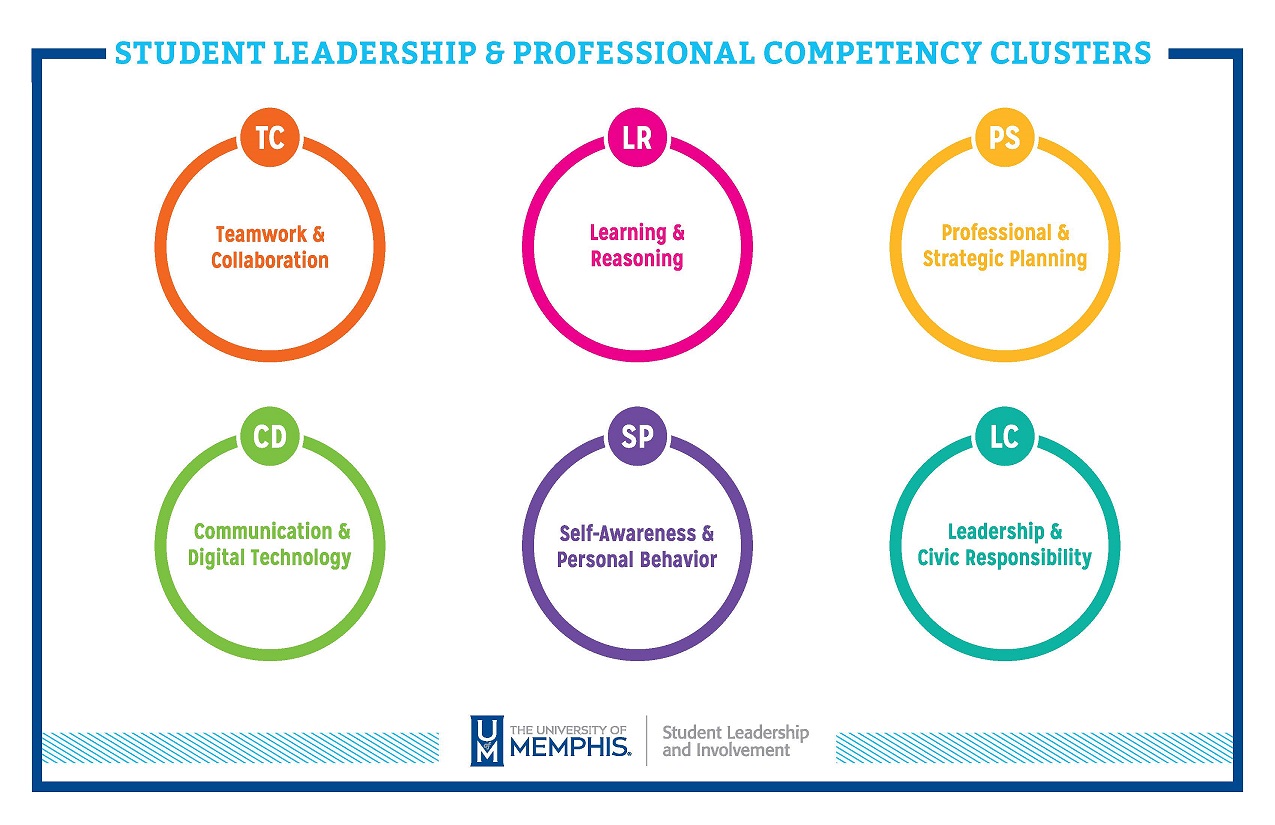 The requirements of the Emerging Leaders Program are carefully constructed to create intentional learning, growth, and leadership development. These requirements are grounded in the Student Leadership & Professional Competencies.
Completion of requirements will be verified at the conclusion of each semester when the student submits a Tiger Zone Co-Curricular Transcript that includes SLPC Reflections. Failure to complete any of the below yearly requirements (first offense) will result in a probationary semester with no loss of scholarship. Failure to complete any of the below yearly requirements (second offense) will result in suspension from the program with loss of scholarship.
Yearly Involvement Requirements
Student Leadership & Professional Competencies are a tool you can use to measure your growth and development over the course of your collegiate experience.
Three of the six completed competencies must be related to programs sponsored by Student Leadership & involvement.
One of the six completed competencies must come from a campus or community organization that you have sustained involvement or membership.
The final two competencies may be completed through organizational involvement, academic or professional engagement, or other relevant experiences.
Yearly Community Service Requirements
Students must complete ten hours of community service each semester. These hours must be logged on Volunteer Compass - this resource can also be used to locate service opportunities in Memphis.
Yearly Academic Requirements
Students must maintain a 3.0 cumulative GPA for the duration of their time as an Emerging Leader. As part of the academic study of leadership that is essential to your development in Emerging Leaders, student must enroll in and successfully complete the following courses:
First Year: UNIV 2100: Introduction to Student Development, Emerging Leaders Section
Second Year: UNIV 3303: Theory of Leadership
Third Year: UNIV 3304: Leadership and Social Change
Fourth Year: UNIV 4380: Senior Leadership Capstone
First Year Residence Requirements
Students are required to live in the Emerging Leaders Living and Learning Community during the entirety of their first year in the program. In-residence programming will be facilitated by the Emerging Leaders' Floor Mentor, a current Emerging Leader that will serve as a resource throughout the year.