Emerging Leaders Frequently Asked Questions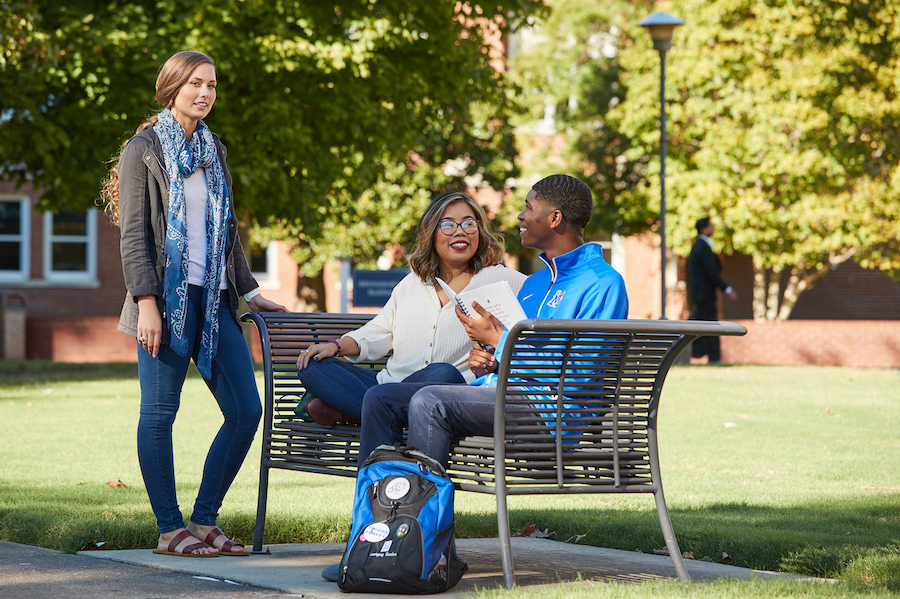 For in-state or border county students, the scholarship is $5,500 per year, and it is split between fall and spring semester installments. Out-of-state students can also receive an amount to pay the difference between in-state and out-of-state tuition. This amount can vary because of the 250R vs. fully out-of-state charges.
NOTE: the Emerging Leaders scholarship cannot be combined with the President's, Provost's, or Dean's Scholarships. If you have questions about the requirements please email studentinvolvement@memphis.edu
The program can accept up to 30 students with each incoming freshman class. A portion of those spaces are available to out-of-state students.
Yes. Students apply online through Tiger Scholarship Manager. Applications open mid-November each year and are due February 1st. By February 1st, a high school senior must have submitted the application to be considered for the program. A review of all applications begins after that deadline
Student interested in the Emerging Leaders Program must have at least a 3.0 GPA on a 4.0 scale and a 21 on the ACT. Students should also exhibit ongoing involvement and leadership throughout their high school years included, but not limited to clubs and organizations, community service, athletic involvement, or local and community organization membership.
All completed applications are reviewed. Due to application volume, we are unable to commit to communicating when an application has been received. The review process takes a look at all application components and utilizes a rubric to assign scores to the essays, high school involvement, and academics of all candidates. At the end of that review, about 100 candidates are invited to interview with program staff and students.
A group interview process is employed for all candidates invited to interview on-campus. If a candidate lives too far away to travel to campus, phone and video interviews are available upon request. Group interviews last about 3 hours and help a great deal for the final selections. Once all interviews have been completed, a final review of all application materials occurs. Applicants are informed of selections soon thereafter.
From the February 1st application deadline through to the initial round of selections, the process takes between 6 and 8 weeks. All applicants should anticipate some response by the end of March.
When a student is selected, that student will receive a letter that outlines next steps. All Emerging Leaders live on campus as freshmen, in a residence hall community. While living among other Emerging Leaders is a requirement, the cost of the residence hall is paid for by the student and not covered by the program. Incoming Emerging Leaders must attend New Student Orientation and Frosh Camp. Finally, a retreat is mandatory for all new students; however, that does not occur until students move on campus in August.
Once a student arrives on campus, the obligations are different for each year in the program, but they include special coursework, student involvements, professional development, community service, and leadership speaker attendance. A thorough review for each year is available on the Current EL webpage. For some, it may sound like an overwhelming amount of requirements, but it should take most an average of 3-5 hours per week. Students are guided through their program experiences by staff members and upperclassmen.