Graduation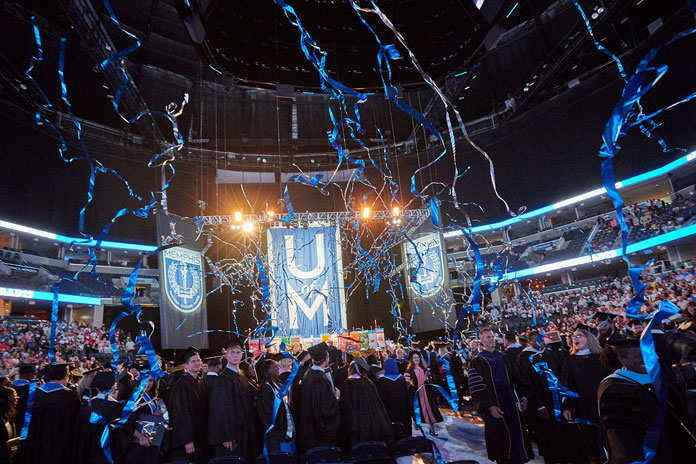 Firm Deadlines For Applying for Graduation for Undergraduate Students (Bachelors degrees)
| Graduation Class | Deadline for Applying |
| --- | --- |
| Fall 2023 (December 2023) | July 5, 2023 |
| Spring 2024 (May 2024) | November 8, 2023 |
How to Apply
The graduation application can be access through the portal, MyMemphis, by selecting the My Degree tab and navigating to the Commencement and graduation channel. Then, follow the following steps.
Step; 1: Prerequisites for applying
Step 2: Apply to graduate
Step 3: Diploma Mailing/Cap and Gown Order form

NOTE: You will be required to complete your cap and gown measurements. Therefore, you need to know your height (feet and inches); weight and head size.
HINT: Please gather this information before completing the form.

Step 4: Attendance Card

You will receive an email from the Commencement Office during your final semester.
Alumni Association
All graduates receive a complimentary annual membership to the University of Memphis Alumni Association. Application is available through myMemphis
Additional Information
For more information about graduation, please visit the following link: memphis.edu/commencement/graduates/index.php>.

For questions regarding graduation, please contact Ms. Mary Lanier at mlanier@memphis.edu.
| Deadlines | December 2023 Graduation | May 2024 Graduation |
| --- | --- | --- |
| Last day to "Apply to Graduate" in MyMemphis Portal | September 1, 2023 | February 3, 2024 |
| Last day to submit Master's, Doctoral, and/or Graduate Certificate Candidacy Form to the Graduation Analyst | September 1, 2023 | February 3, 2024 |
| Last day to upload defended and corrected thesis or dissertation PDF to ProQuest for review along with required documents to the Graduation Analyst | November 1, 2023 | March 31, 2024 |
| Last day for all academic departments to submit comprehensive exam results. Doctoral exams are due one week after grading. | November 17, 2023 | April 7, 2024 |