Frequently Asked Questions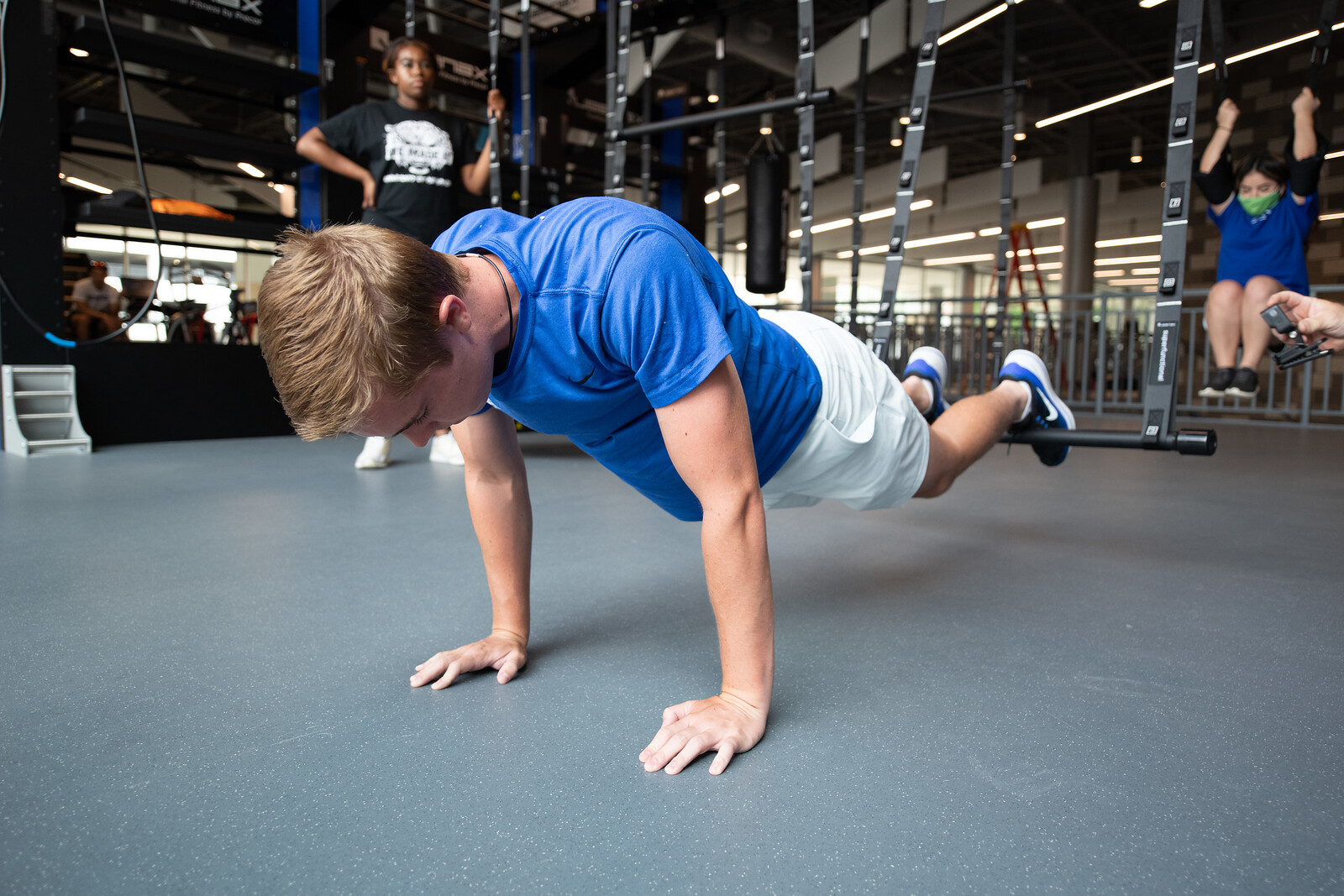 When are you open?
If I am not a faculty/staff member or student at the University of Memphis, may I have a membership at Campus Recreation?
Yes, you may become an individual, household, alumni or community member of the facility for a fee which includes full facility use and limited guest access. Memberships are sold online only. See our Membership page for more information.
I'm a UofM alumnus. Can I use the Wellness Center?
How do I complete a membership application?
Visit our Membership page and choose the membership for which you qualify. Click the "Enroll Now" button.
Where can I park?
Students, faculty and staff with a UofM parking permit can park in the lot or garage adjacent to the R. Brad Martin Wellness Center (Southern Ave. and Houston St.). For all others, there are a limited number of metered parking spaces on the east side the adjacent lot facing the facility/pool. You can purchase monthly and daily parking passes through the UofM Parking Office. The Parking Office is located on Zach Curlin Street on left side of the parking garage. For more information, call 901.678.2212 or visit Parking Services online.
Bikes racks are also available. Bikes must be placed in bike racks, not in facilities or on stair hand rails.
What programs are included with membership?
Why doesn't my ID work when scanned at the Wellness Center?
Reasons could include:
Your ID is expired or you're no longer a member.
Student fees need to be paid.
You have a Household Membership but your child is now over 26 years old.
You are a faculty or staff member with no membership

Faculty/staff can use the facility without membership by paying $5 per visit with valid ID (identify your status at the entry).

You're a part-time student (with less than 6 hrs).

Part-time students pay $3 per visit at the Wellness Center; identify yourself as part-time at the entry. You have a University Guest ID card.

You don't have recreation privileges.
You are a current IEI student who has not paid the fee to activate Center access privileges.
You need to pay Activity Fees at the Bursar's Office to access the Wellness Center.
You're a UofM faculty or staff and going to class as a UofM student at the University.
You may have dual status. Faculty/staff status has priority over student status, causing the ID to not scan correctly. Identify yourself as dual status at the entry and speak with a supervisor to gain access.
How many guests may I bring?
Guests are not allowed at this time.
Do I need my ID to go to my academic P.E. class in the Wellness Center?
Yes. The first time you forget your ID, you will be asked to sign in and be escorted to your instructor. The next time you forget your ID, a $5 fee will be required.
Help! I lost my ID!
Items found are kept for 24 hours, then logged in and sent to the Bursar's Office or Student Conduct, depending on the situation. If your old ID was replaced, it will no longer work if a new one is made. We confiscate duplicate IDs and all non-working IDs.