Employment Opportunities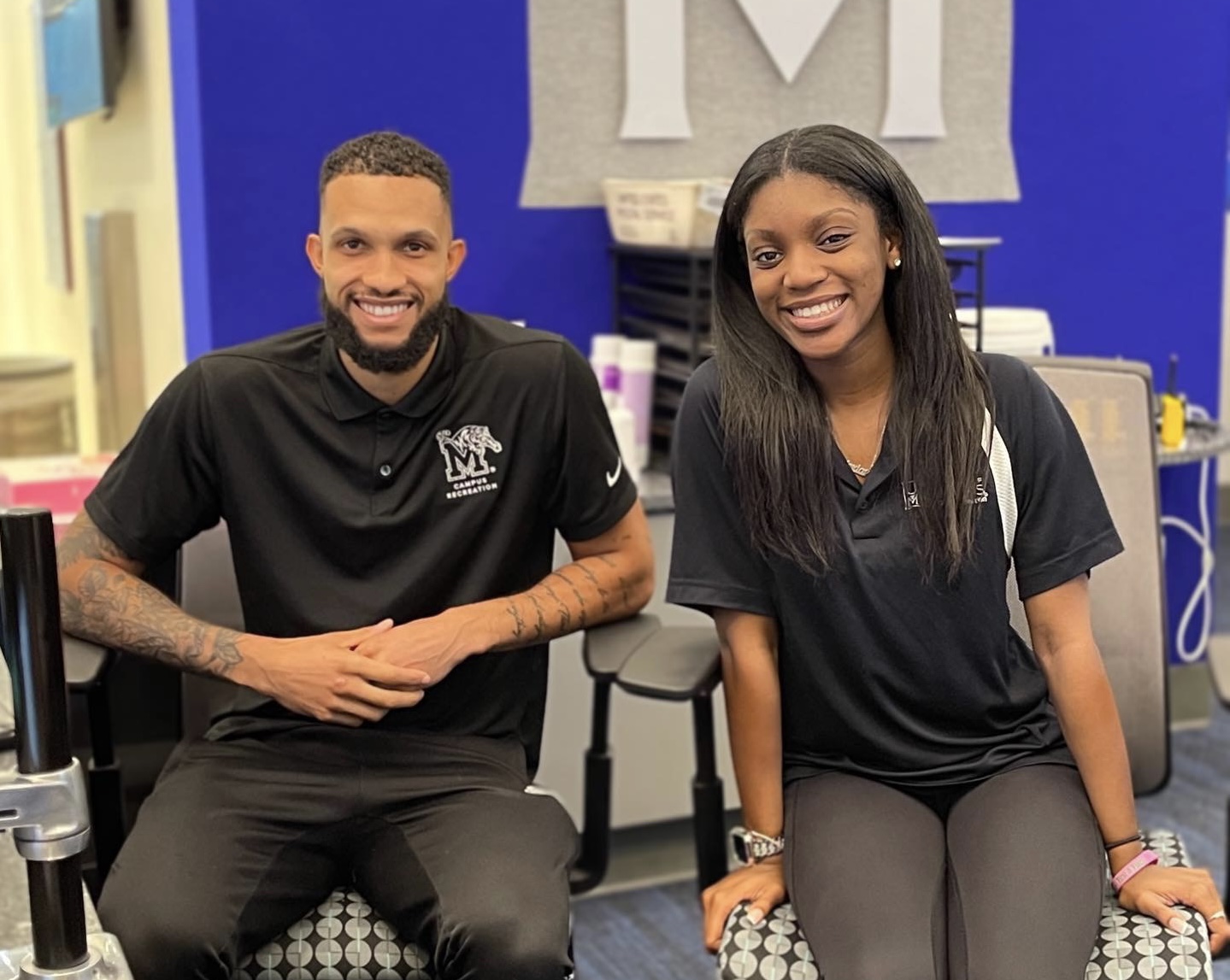 Thank you for your interest in employment at Campus Recreation. Student applicants may complete an application and submit it to the appropriate person listed for each specific job opening.
Student Positions
Tiger Café Attendant
Tiger Café prepares and sells smoothies and other foods to patrons of the R. Brad Martin Student Wellness Center.
Duties and Responsibilities:
Maintain cleanliness of work areas, blender and other equipment.
Direct Café patrons to general nutrition education.
Properly store and label food in appropriate containers and packages.
Prepare a variety of smoothies and other food items according to recipes provided.
Complete daily record keeping (freezer/refrigeration temperatures, waste, food produced).
Must be able to perform physical activities that require considerable use of arms and legs and moving your whole body, such as lifting, walking, stooping and handling of materials.
Qualifications:
The minimum GPA considered for this position is 2.5.
Must be enrolled for the spring semester.
Previous customer service and money handling experience preferred.
Nutrition majors preferred.
Position compensation: $10/hour paid biweekly
Melissa Petersen
mptersen@memphis.edu
Intramural Sports Official
Officiate intramural team sports including flag football, basketball, softball, soccer, volleyball and other seasonal team sports. Work under the supervision of the Student Supervisor of Intramural Sports along with Graduate Assistant of Intramural Sports. Attendance is required for the mandatory training and evaluation sessions. Students sports officiating is a seasonal employment opportunity with scheduling based on weekly performance evaluations.
Duties & Responsibilities:
Provide pre-game assistance
Assist in setting up equipment for the evening and/or weekend activities
Assist with sign-in and collection of team members' student IDs
Assist in examining facility for safety hazards
Provide quality officiating during contests
View and follow the intramural sports contest and enforce the rules judiciously as possible
Oversee the intramural sports contest and ensure participation takes place in a safe manner
Assist in post-game duties
Assist in completion of forms
Assist in securing facility at the conclusion of the intramural activity
Knowledge & Skills:
Intramural participation and sports officiating experience preferred
Physical ability to keep up with the sports being officiated
Strong interpersonal skills
Ability and readiness to work under pressure
Professionalism and good decision-making skills
An interest in sports and recreation is key, with current knowledge of sports rules or the willingness to learn officiating protocols for all types of sports.
Jon Duncan
jduncan1@memphis.edu
Student Employment Qualifications
Students must:
be a full-time UofM student in good academic standing.
have a U.S. social security number.
have a bank or CU checking account.
not be employed at another job on campus.
have appropriate certifications (lifeguards, instructors).
be reliable and flexible.
be able to articulate and communicate clearly.
be able to deal with customer conflicts.
be able to work on weekends along with during the week.
be able to arrive at work 10 minutes early for shift and punch out in a timely manner.
be able to make quick judgments concerning incidences and emergencies.
be able to attend all mandatory training and in-service training sections.
be able to clearly understand all policies concerning building usage and safety.
---
Group Fitness Instructors and Certified Personal Trainers
We are accepting applications for certified group fitness instructors and personal trainers. Email Emilee Rodado at rmnrdado@memphis.edu for more information. Unlike other positions, instructors are not required to be UofM students.