Parking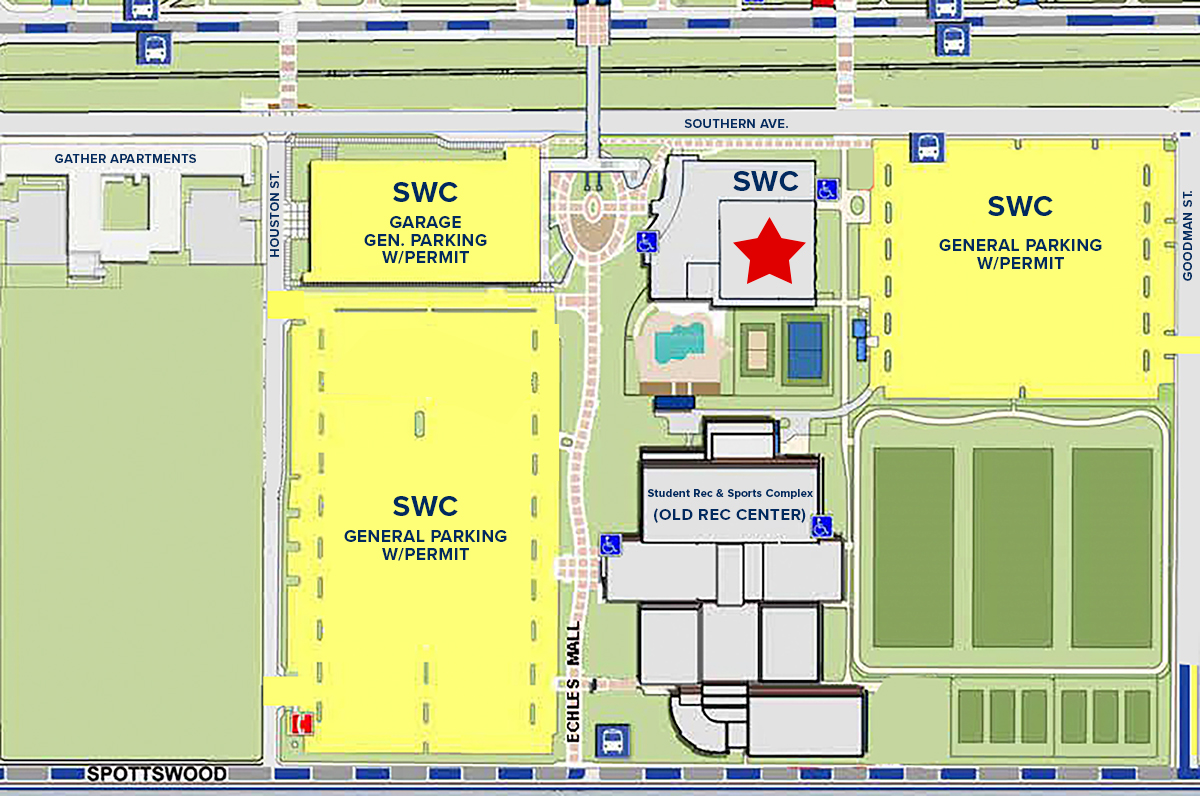 Students, faculty and staff with a UofM parking permit can park in the lot or garage off Southern Ave. adjacent to the R. Brad Martin Wellness Center (enter from Houston St.) or the lot off Southern Ave. on the east side (enter from Goodman St.).
For all others, there is limited street parking on Goodman St.
You can also purchase monthly and daily parking passes through the UofM Parking Services. Parking Services is located on Zach Curlin Street on left side of the parking garage. For more information, call 901.678.2212 or visit Parking Services online.
Bikes racks are available. Bikes must be placed in bike racks, not in facilities or on stair hand rails.
Special Events
For special events, the organizer will provide parking passes or reach out to you about parking procedures.