How To Apply for a Masters of Social Work

Step 1: Apply for Graduate School
Graduate School Application Information >
Find the MSW application under College/School: "College of Arts and Sciences, School of Urban Affairs and Public Policy".
Step 2: Submit Required Documents
Items needed for your Graduate School Application:
Entrance Exam. Applicants must take either the GRE or Praxis CORE Academic Skills for Writing (#5722) test:

GRE scores will be reported unofficially by the applicant, and then verified by the Graduate School.

Praxis (test #5722) scores will be uploaded unofficially by the applicant in Program Materials under the Graduate School application, and then verified by the Admissions Coordinator.

Transcripts. Official transcripts from all universities and/or colleges are required.

Electronic transmission using the following services: Credential Solutions, Parchment and National Student Clearinghouse

By mail directly from the Registrar's office by using the transcript request form provided in the Academic History section of the Graduate School Application.

UofM alumni will have their unofficial transcripts pulled, however the Admissions Coordinator requires your U-number for this. Please provide it in question under Program Materials in order for your transcript to be included in your application.

Program Materials. Applicants will need to have the following documents ready to upload for their application:

Current Resume. Include all paid and non-paid social work experience.

Professional Goal Statement. Answer the following questions (maximum 2 pages for each question):

Choose and describe a current social problem. How can social workers address this problem? What are the ethical considerations that must be kept in mind in addressing this issue? (2 pages)

What significant life experiences or circumstances have influenced the development of your interest in social work? What are your social work related career goals? If you have trained or worked in another field, why are you considering changing your career? (2 pages).

Three to four Professional References (ex. employers, supervisors, former/current instructors). Your references will be notified through the application system to create an account and upload their reference letter to the application. Be sure to contact your references separately to make sure they're on the lookout for an automated email from "uofmgradunicas@liaisoncas.com".

Additional questions regarding ability to practice social work, desired program of study, etc. are also included here.
Please note, your application will not be reviewed until all parts are submitted, including official test scores, official/verified transcripts and completed references.
If you began your application before April 15, 2019, there are additional questions that need to be filled out. Please contact the Admissions Coordinator via email (kknrwood@memphis.edu) to receive those additional questions.
When to Apply
Priority Regular Fall and Summer Advanced Standing Admission Deadline: March 1st

Regular Fall Start and Summer Advanced Standing Deadline: April 15th

Regular Spring Start Deadline: November 15th

Graduate Assistantships: March 1st
We accept applications past our deadlines until all slots are full, however, early application is highly encouraged!
---
Questions? Contact Us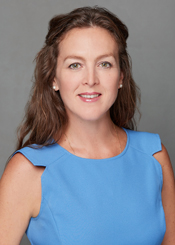 Katie Norwood
MSW Admissions Coordinator
kknrwood@memphis.edu
901.678.4797