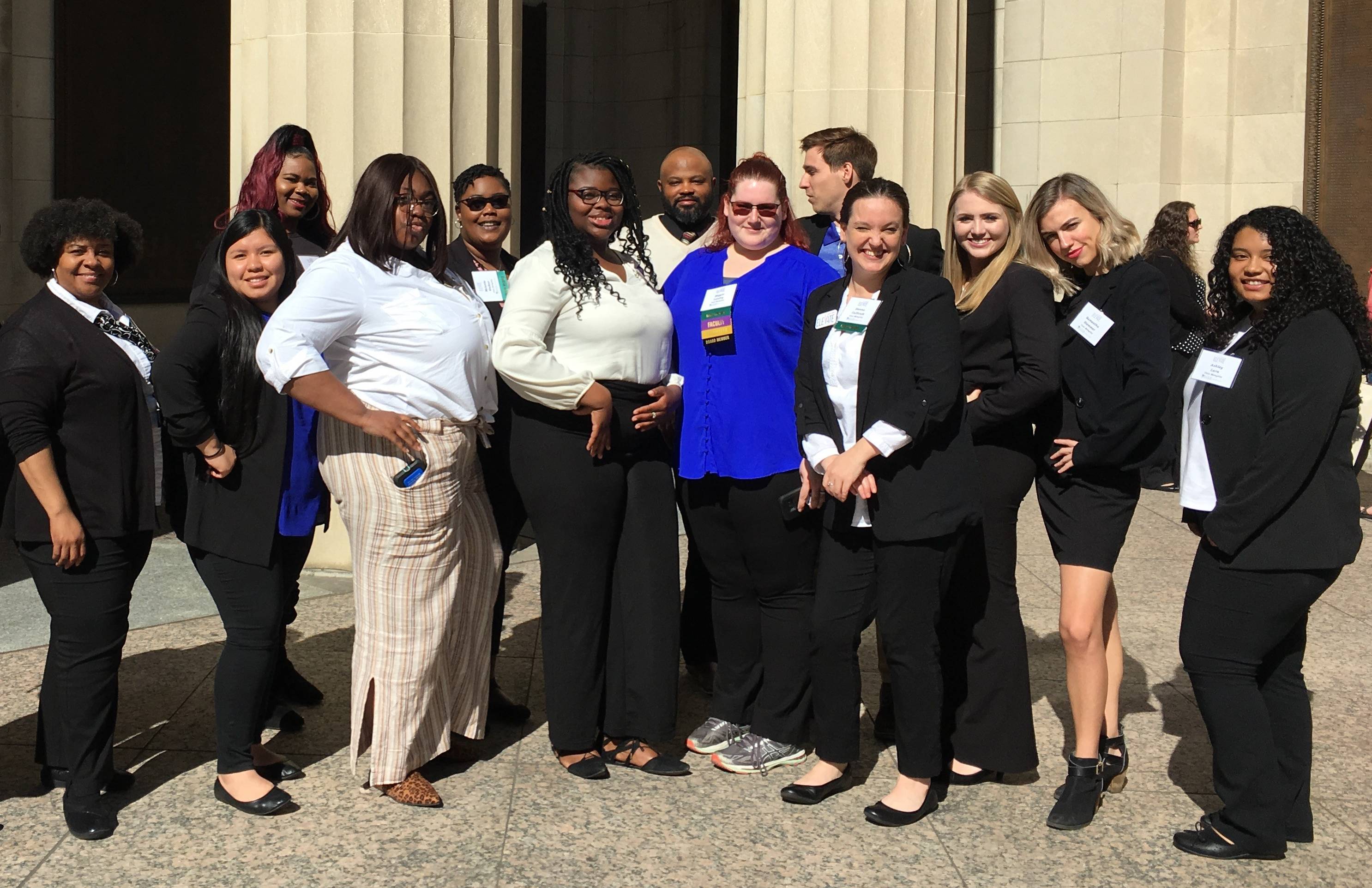 Global Perspective with a Local Focus
Social workers are highly trained, licensed professionals that provide valuable services that can enhance the quality of life for their clients. Social work is a unique profession that allows one to work in a variety of settings with a variety of populations.
Our academic programs prepare students for excellence in generalist and specialized practice. Students have the opportunity to receive their Baccalaureate in Social Work, Master in Social Work, and Doctorate of Social Work at the University of Memphis. Our faculty is nationally and internationally recognized for their scholarship in social work and social welfare. Our research projects and centers bring in over $1 million annually in external funding and make a significant impact on the Memphis and greater Midsouth community.
The School of Social Work seeks to be a leader in social work education by preparing students with cutting-edge social work skills necessary to practice in complex settings; creating knowledge through research and engaged scholarship; reducing poverty, inequality, and social and economic injustice through evidence based practices; and addressing the needs of the Mid-South within a global perspective.
What does a Social Worker Do?
A social worker can work with the elderly, children, those taking care of the elderly or children, married people, single people, sick people, poor people, recent immigrants, urban dwellers, people living in rural areas, people grieving, people with a substance addiction, people at a career crossroads, or people organizing a community.
A social worker can help find the resources you need, understand your feelings, define your goals, process grief, organize communities, advocate for you, craft policy, and so much more.
Unmatched Opportunities
The University of Memphis is located in the 25th largest city in the United States. Memphis provides so much opportunity for students to begin their journey as a social worker.