2017 Alumni Association Distinguished Teaching Awards
Kriangsiri Malasri, Instructor & Advising Coordinator, Department of Computer Science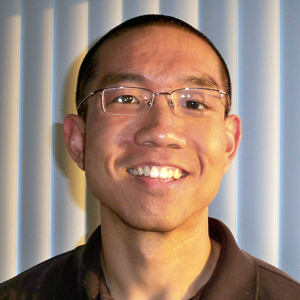 Mr. Malasri joined the Computer Science Department in Fall 2007 and has taught a variety of undergraduate courses, including computer literacy, introductory programming, data structures, and discrete math. Since Fall 2011, he has also coordinated academic advising for the Department's undergraduate students. He is actively involved in the Department's recruitment and outreach activities, including various summer programs for middle and high school students. He is the lead instructor for the Memphis chapter of 100 Girls of Code and has also taught computer science classes at Memphis nonprofit CodeCrew and Hutchison School.
Dr. Ladrica Menson-Furr, Associate Professor, Department of English
Dr. Menson-Furr has been a faculty member in the Department of English since 2000, and currently serves at the Director of the African and African American Studies program. She has taught both undergraduate and graduate courses, and she has served on numerous University, college, and departmental committees. . She is the past recipient of the Distinguished Teaching Award (2004) and the College of Arts and Sciences' W. Russell Smith Award for Excellence in Teaching (2007).