2017 Alumni Association Awards
Distinguished Research in Science, Engineering & Mathematics
Dr. Paul Balister, Professor and Associate Chair, Department of Mathematics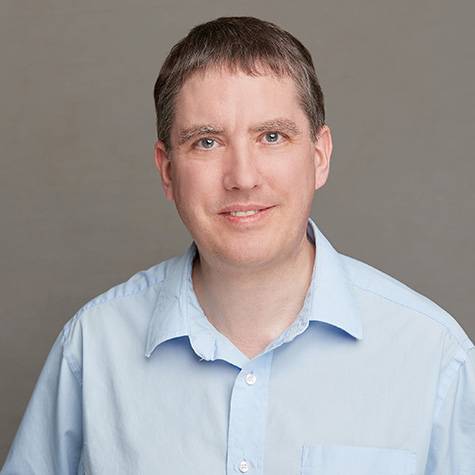 Paul Balister attended Cambridge University, England, as both an undergraduate and as a graduate student. He obtained his PhD from Cambridge in 1992 and, after postdocs at both Harvard and Cambridge, came to the University of Memphis in 1998, where he is now professor and Associate Chair of the Department of Mathematical Sciences. His expertise lies in probabilistic combinatorics and random geometric graphs, and has published over seventy research articles. In addition, he also designed a cryptographic smartcard which was produced and sold by ATMEL, and has been a judge for the Siemens High School competition, and for the Gates Scholarship program.

Distinguished Research in Humanities

Professor Ralph Albanese, Professor, Department of World Languages and Literatures
Professor Albanese began teaching at the University of Memphis in 1990. In 20172008, he was the recipient of the Willard R. Sparks Eminent Faculty Award, and in the same year was named a Chevalier in the Order of Academic Palms by the French government. During his academic career, he has received numerous awards and recognitions for his teaching and research.
He has published several books including Racine à l'Ecole républicaine, ou les enjeux socio-politiques de la tragédie classique (1800-1950), L'Harmattan, 2013, French Education, Fifty Years Later, Yale French Studies, Co-editor, June 2008 and Corneille à l'Ecole républicaine : Du mythe héroïque à l'imaginaire politique en France (1800-1950), Paris, L'Harmattan, 2008
He has also published more than seventy refereed articles in national and international journals. His principal area of specialization is seventeenth-century French literature, with an emphasis on socio-criticism. More recently he has addressed issues of French cultural identity and the history of education in modern France.
Excellence in Engaged Scholarship

Dr. Gregory Washington, Associate Professor, Department of Social Work
Gregory Washington, LCSW, Ph. D. is Director of the Center for the Advancement and Youth Development (CAYD); a Program Advisor for the Hooks Institute for Social Change African American Male Initiative; and a Full Professor in the Department of Social Work at the University of Memphis. Dr. Washington is a Licensed Clinical Social Worker (LCSW that works as a community clinical practitioner and has practiced as an individual, family and group therapist in Illinois, Georgia, Arkansas and Tennessee. His research interests include culturally-centered empowerment methods and the risk and protective factors associated with youth development. A major goal of his work is to identify and promote the use of innovative culturally-centered group interventions that reduce risk for disparities in behavioral health and incarceration outcomes among young people of color.