Hooks Graduate Assistants
About
Graduate Assistantships at the Hooks Institute provide tuition assistance and stipends to outstanding students who are dedicated to social change. Graduate assistants are full-time students who provide 20 hours of service weekly to the Hooks Institute. They assist in research projects, development of programs, work with faculty on Hooks Institute projects, and receive extensive exposure to the Hooks Institute's management and guests, including national figures and noted civil rights activists. These experiences provide graduate students with work experience and credit on certain projects that can be used to show career progression.
Kirstin Cheers
Contact: klcheers@memphis.edu
Kirstin Cheers is a graduate student at the University of Memphis, earning an MA in Communications with an emphasis in media rhetoric. She has a BA in journalism with a minor in political science from the University of Memphis. Cheers is also a writer who has been featured in The Huffington Post, The Root, MLK50, We Are Memphis and High Ground News. Cheers ran for Memphis City Council-District 4 in 2015 and continue to remain involved in local and electoral politics through digital media management and content curation.
---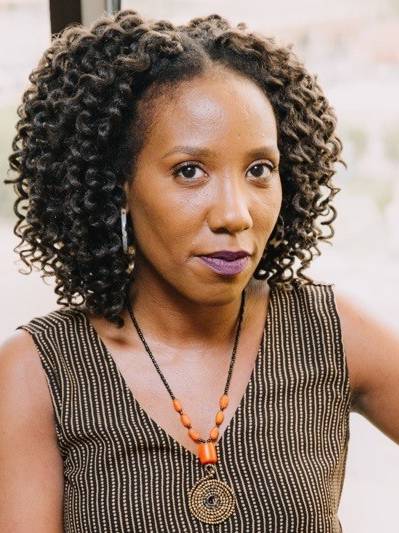 Tarrin McGhee
Contact: tbmcghee@memphis.edu
Tarrin McGhee is a native of Omaha, Nebraska and has spent her adult life living in Memphis, TN. She graduated with her Bachelors of Arts in Journalism from the University of Memphis in 2006. Tarrin is the owner and principal of Pique Public Relations, a full-service firm based in Memphis, TN that supports nonprofits, corporations, and government agencies with strategy and campaign development, multi-media communications, and public engagement. She began her MA in Fall 2020 as a full-time film and video production student and Graduate Assistant for the Benjamin L. Hooks Institute for Social Change at the University of Memphis. Her study and research interests include documentary writing, film production, African history, and narrative storytelling to foster progress and collective impact.
Recent Graduate Assistants
Rebekkah Yisrael Mulholland, PhD
Hooks GA Fall 2019–Spring 2020
Rebekkah Mulholland is a Doctoral Candidate, who received her PhD in History at the U of M in Spring 2020. Her interests are 19th and 20th-century African-American history with an emphasis on black transgender women and gender-nonconforming women of color within the Civil Rights, Black Power, and Trans Liberation Movements as well as in the era of mass incarceration. Rebekkah was the president of the Graduate Association for African-American History (GAAAH) at the UofM. She has assisted the Hooks Institute on several projects such as the Benjamin Hooks Papers Digitization Project and the 2019 National Book Award. Rebekkah also wrote and co-produced the video web series Civil Rights: Stories to Inspire Change.
---
Renia Henderson
Hooks GA Fall 2018–Summer 2019
Reina Henderson was born and raised in Chattanooga, TN. She attended high school at Boyd-Buchanan School in Chattanooga, a co-educational private Christian School, from which she graduated in 2012. She studied for a year at Salem College in Winston-Salem, North Carolina before transferring to East Tennessee State University in Johnson City, TN. Here, she double majored in History and Philosophy, and graduated in 2017 earning a Bachelor of Arts degree in each major. In 2015, she became a member of Zeta Phi Beta Sorority, Incorporated, and while in her undergraduate chapter she served terms as both president and secretary. She attended the University of Memphis as a graduate student studying for her Master of Arts in History which she received in 2019. She is currently pursuing her PhD in History at Duke University.
---
Jasmine Stansbury
Hooks GA Fall 2017–Summer 2018
Jasmine Stansberry was a graduate student pursuing her Masters in History at the UofM, which she received in 2018. Her interests are Twentieth-century African-American history, with an emphasis on the Civil Rights and Black Power movements. Jasmine was also a member of GAAAH (Graduate Association for African-American History) at the UofM, and will be working with the Lynching Sites Project of Memphis to help survey civil rights era cold cases. Working with the community is of great importance to her. Stansbury is currently pursuing her PhD in History at the University of Mississippi
---
The Hooks Institute begins accepting applications for graduate assistantships in the Spring semester. For more information contact ncball@memphis.edu