Hooks National Book Award
Celebrating the Civil Rights Movement and Its Legacy
The Hooks National Book Award is presented annually to a non-fiction book that best furthers understanding of the civil rights movement and its legacy.
---
The Benjamin L. Hooks Institute for Social Change at the University of Memphis has selected "Soul City: Race, Equality, and the Lost Dream of an American Utopia" by Thomas Healy, Esq., (Metropolitan Books) as the 2021 Hooks National Book Award winner.
The book award will be presented in partnership with Memphis Public Libraries. Healy received the award and discussed his book on November 15 at 6 pm on the Hooks Institute Facebook page via Facebook live (facebook.com/benhooksinstitute).
About "Soul City: Race, Equality, and the Lost Dream of an American Utopia"
In 1969, with America's cities in turmoil and racial tensions high, civil rights leader Floyd McKissick announced an audacious plan: he would build a new city in rural North Carolina, open to all but intended primarily to benefit Black people. Named Soul City, the community secured funding from the Nixon administration, planning help from Harvard and the University of North Carolina, and endorsements from the New York Times and the Today show. Before long, the brand-new settlement – built on a former slave plantation – had roads, houses, a health care center, and an industrial plant. By the year 2000, projections said, Soul City would have fifty thousand residents.
But the utopian vision was not to be. Battered from the left and the right, Soul City was shut down after just a decade. Was it an impossible dream from the beginning? Or a brilliant idea thwarted by prejudice and ignorance? And how might America be different today if Soul City had been allowed to succeed?
---
About Thomas Healy
Thomas Healy, Esq. is a professor of law at Seton Hall University School of Law He researches and writes in the fields of constitutional law, freedom of speech, legal history, civil rights, and federal courts. His book "The Great Dissent: How Oliver Wendell Holmes Changed His Mind – and Changed the History of Free Speech in America" won the Robert F. Kennedy Book Award, was selected as a New York Times Book Review editor's choice, and was named one of the fifteen best non-fiction books of 2013 by the Christian Science Monitor. Professor Healy has received a Guggenheim Fellowship and a Public Scholar Grant from the National Endowment for the Humanities. He has also been a Sheila Biddle Ford Foundation Fellow at the Hutchins Center for African and African American Research at Harvard University and a visiting fellow at the Center for the Study of Law and Culture at Columbia Law School.
---
About the Hooks National Book Award
The Hooks Institute's National Book Award is presented to a non-fiction book published in the calendar year that best furthers understanding of the American civil rights movement and its legacy. 2021 finalists for the national book award were chosen from 43 books that were nominated for the 2021 award. In addition to "Soul City" the finalists for the award were:
The Citizenship Education Program and the Black Women's Political Culture by Dr. Deanna Gillespie, University Press of Florida
Until I Am Free: Fannie Lou Hamer's Enduring Message to America by Dr. Keisha Blain, Beacon Press
Walk With Me: A Biography of Fannie Lou Hamer by Dr. Kate Clifford Larson, Oxford University Press
The Young Crusaders: The Untold Story of the Children and Teenagers Who Galvanized the Civil Rights Movement by Dr. V.P. Franklin, Beacon Press
Hooks National Book Award Committee
The Hooks Institute extends its gratitude to the 2021 Hooks National Book Award committee. In addition to Tucker, it includes Dr. Beverly Cross, Lillian and Morrie Moss Chair of Excellence in Urban Education at the UofM; Dr. Charles McKinney, associate professor of History at Rhodes College; Dr. Ladrica Menson-Furr, assistant dean of the UofM College of Arts and Sciences, associate professor of English and director of African and African American Studies; and Dr. Ladonna Young, Educational Consultant and Hooks Institute Board Member.
About the Book Award Nomination and Award Process
A panel of judges representing various disciplines and academic institutions in Memphis awards the annual prize to the book that best furthers understanding of the civil rights movement and its legacy.
Books focusing on past or current civil rights or social justice issues, leaders, policies, etc. were eligible.
An award of $1,000 will be made to the author(s).
Thomas Healy will receive the award and deliver an address at the Benjmain L. Hooks Central Library on November 15 at 6 pm as part of the Hooks Institute Lecture Series.
---
Contact
For questions or comments: Please contact Rorie Trammel, Associate Director of the Hooks Institute, at 901-678-3974 or via email at rtrammel@memphis.edu.
---
About the Hooks Institute
The Benjamin L. Hooks Institute implements its mission of teaching, studying and promoting civil rights and social change through research, education and direct intervention programs. Institute programs include community outreach; funding faculty research initiatives on community issues; implementing community service projects; hosting conferences, symposiums and lectures; and promoting local and national scholarship on civil and human rights. The Hooks Institute is an interdisciplinary center at the University of Memphis. Contributed revenue for the Hooks Institute, including funding from individuals, corporations and foundations, is administered through the University of Memphis Foundation, a 501(c)(3) organization.
---
Past National Book Award Recipients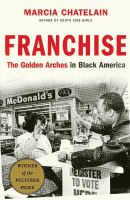 2020 | Franchise: The Golden Arches in Black America
By Marcia Chatelain
Liveright Publishing/W.W. Norton
"Franchise" investigates the untold history of the cooperation among fast-food companies, politicians, civil rights leaders and black entrepreneurs in the years following the 1960s civil rights movement. This untold history looks at how the prevalence of fast-food restaurants in Black communities today resulted from a push by these groups for what they saw as an economical solution to racial disparities in America's Black communities — the franchising of fast-food restaurants in black neighborhoods by Black people. "Franchise" illuminates the power of Black-owned franchises in a larger freedom struggle while also explaining how corporations such as McDonald's have deprived genuine wealth in Black urban communities.
---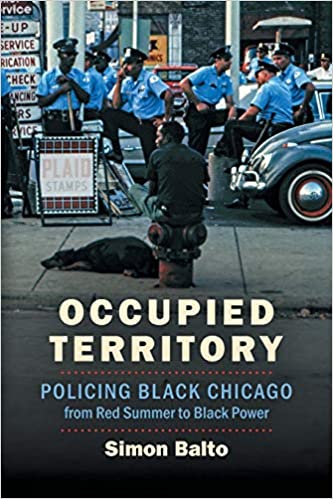 2019 | Occupied Territory: Policing Black Chicago from Red Summer to Black Power
By Dr. Simon Balto
University of North Carolina Press
Press Release: Occupied Territory
Occupied Territory: Policing Black Chicago from Red Summer to Black Power, is a powerful work of history that speaks directly to our current crisis over race and policing. Occupied Territory is meticulous and engaging with conclusions that are provocative and convincing. It informs a national conversation about the racist foundations of the criminal justice system. Balto chronicles how, since the Great Migration of African Americans to northern cities such as Chicago, policing served as a brutal form of racial discipline. Despite the protests of Black Chicagoans, those practices continued over the course of the twentieth century.
---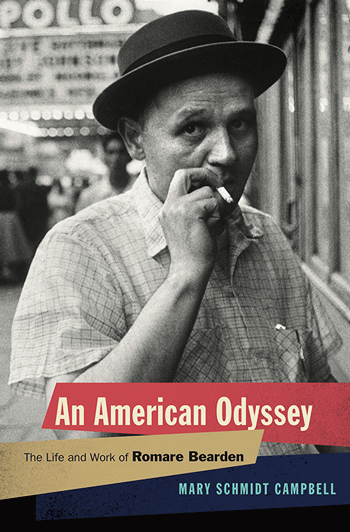 2018 | An American Odyssey: The Life and Work of Romare Bearden
By Dr. Mary Schmidt Campbell
Oxford University Press
Press Release: An American Odyssey
An American Odyssey provides a telling biography of the artist Romare Bearden, whose iconic collages conveyed the richness and complexity of African American life in the civil rights era. As Campbell demonstrates, Bearden's work transcended the visual stereotypes of African Americans. He situated his characters in a deep past, while employing a modernist style that was re-envisioning the black experience.
---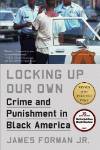 2017 | Locking Up Our Own: Crime and Punishment in Black America
By James Forman, Jr.
Farrar, Straus and Giroux Publishers

Press Release: Locking Up Our Own
In his remarkable book, Forman argues that the disproportionate impact of long prison sentences on African American communities was not shaped solely by whites, but in part by the exasperation of some African Americans who urgently demanded action to deescalate crime in their communities related to drugs. Forman encourages a candid examination of the forces that created draconian criminal sentences related to drugs to encourage honest and transformative reform of the criminal justice system.
---
2016 | We Are an African People: Independent Education, Black Power, and the Radical Imagination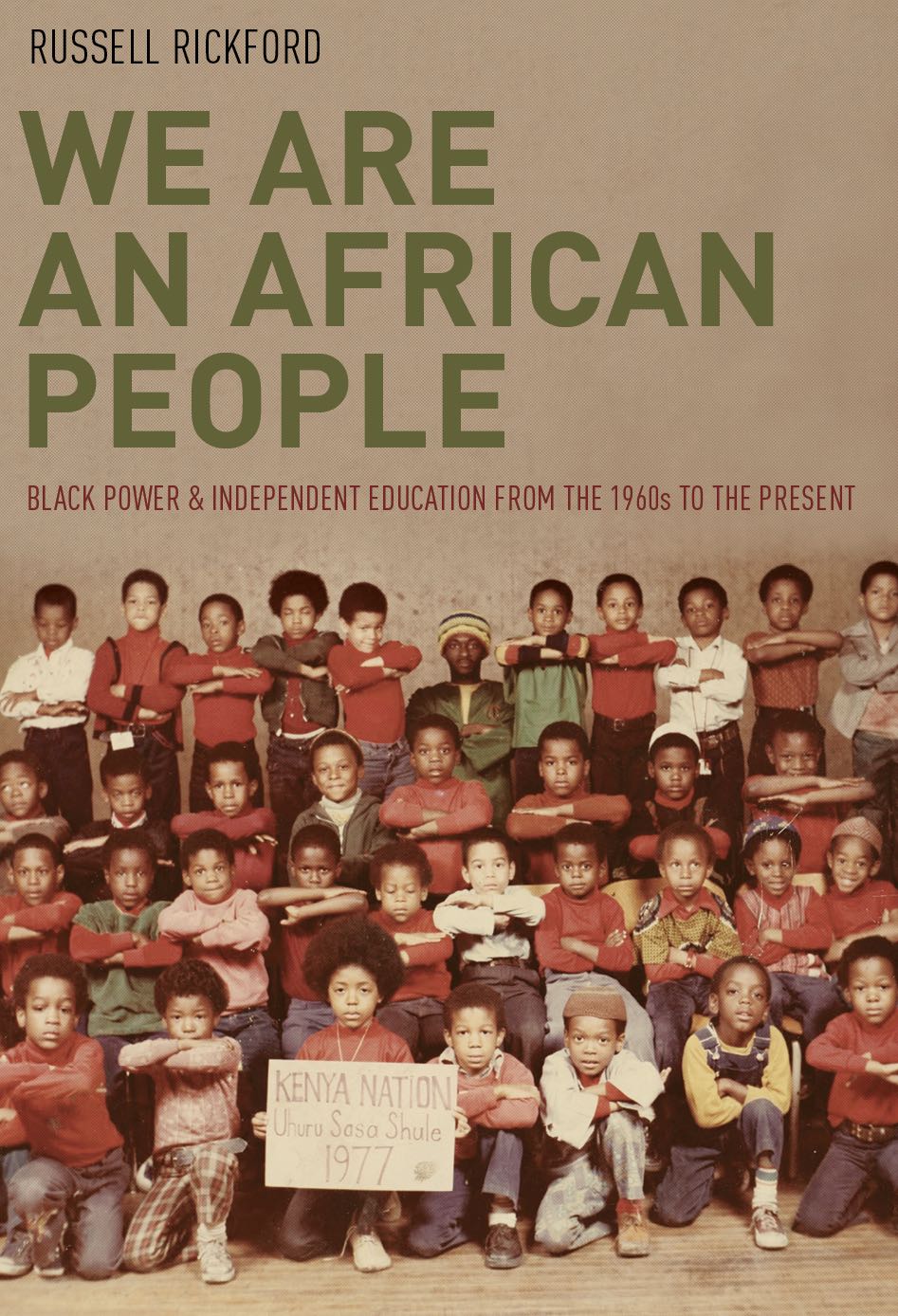 By Russell Rickford
Oxford University Press

Press Release: We Are an African People
In the midst of the more well-studied educational changes of the school desegregation era, a handful of "Pan African nationalist" independent black schools emerged as an alternative mechanism for African-American uplift. We Are an African People examines the ideas and motivations behind these autonomous black institutions and places them within a broader discussion about how best to achieve liberation for the next generation of African Americans. Rickford's work expands upon the understanding of a very specific topic within the quest for the intellectual liberation of African-Americans and grapples with very broad questions about education, freedom and the diversity of viewpoints during the civil rights era.
---
2015 | Eye On the Struggle: Ethel Payne, the First Lady of the Black Press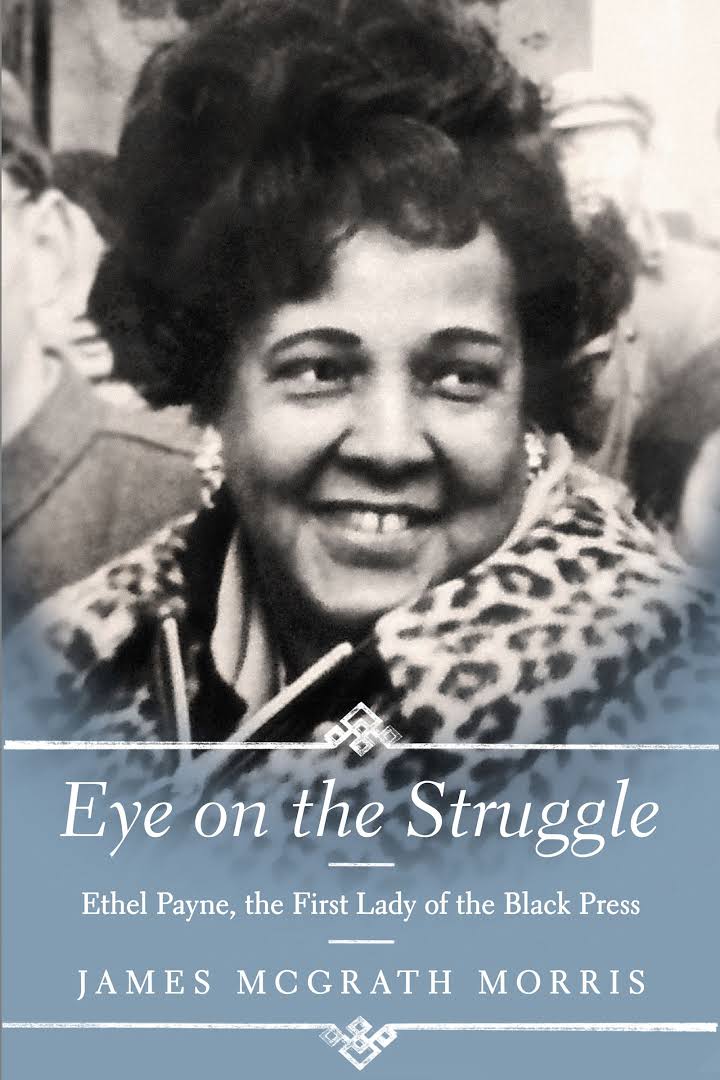 By James McGrath Morris
Amistad/Harper Collins Publishers

Press Release: Eye On the Struggle
Morris' biography excavates the story of Ethel Payne, a journalist whose work for the Chicago Defender during her multi-decade career provided a lens to thousands of African-American readers into the action of the civil rights movement and beyond. Covering the school desegregation crisis in Little Rock, interviewing black troops in Vietnam or quizzing multiple presidents during her years at the White House, Payne's career demonstrated the role journalists could play both in helping to build a movement by informing the public and in furthering that movement by putting pointed questions to those in power.
---
2014 | Stokely: A Life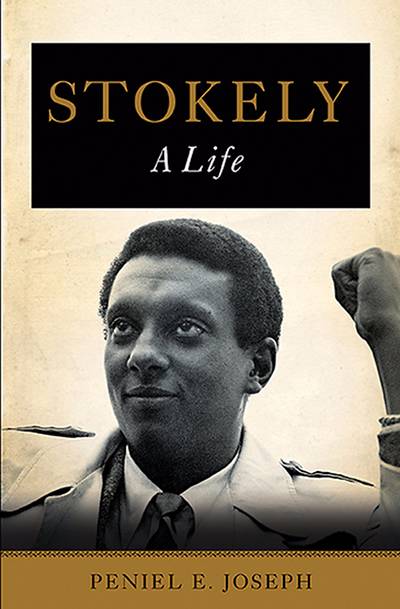 By Peniel E. Joseph
Basic Civitas Books
Press Release: Stokely: A Life
In the 1960s, Civil Rights activist Stokely Carmichael coined the phrase "Black Power" with the symbolic image of the raised black fist to embody it. A charismatic, forceful, young and brilliant intellectual with civil rights rooted in non-violent tactics, Carmichael became increasingly dissatisfied with racial inequality. This led him to more militant approaches to achieve political self-determination for African Americans. The book, Stokely: A Life, winner of the 2014 Benjamin L. Hooks Institute National Book Award, provides an illuminating profile of Carmichael's journey of disappointments, conflict, and hope for a more just nation and world.

---
2013 | How it Feels to be Free: Black Women Entertainers and the Civil Rights Movement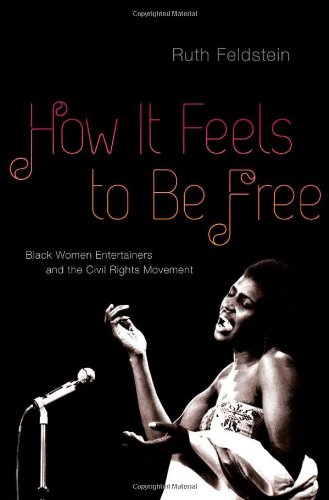 by Ruth Feldstein
Oxford University Press

Press Release: How it Feels to be Free

In How It Feels to Be Free, Ruth Feldstein examines celebrated black women performers, illuminating the risks they took, their roles at home and abroad, and the ways that they raised the issue of gender amid their demands for black liberation. Feldstein focuses on six women who made names for themselves in the music, film, and television industries: Simone, Lena Horne, Miriam Makeba, Abbey Lincoln, Diahann Carroll, and Cicely Tyson. These women did not simply mirror black activism; their performances helped constitute the era's political history. Makeba connected America's struggle for civil rights to the fight against apartheid in South Africa, while Simone sparked high-profile controversy with her incendiary lyrics.

---
2013 | On the Corner: African American Intellectuals and the Urban Crisis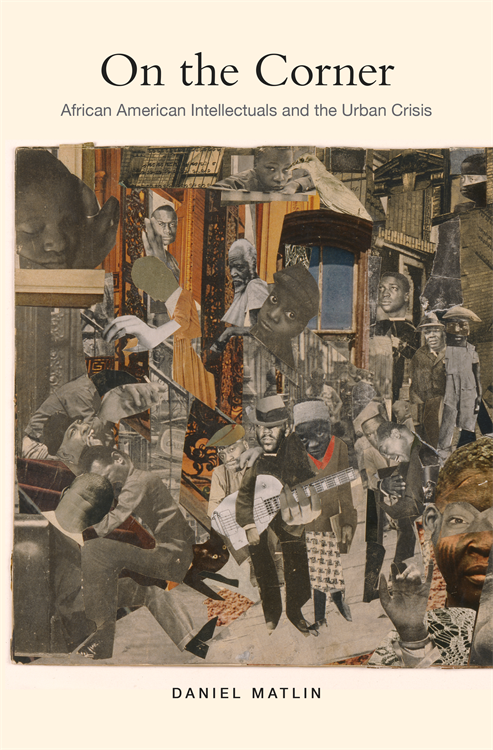 by Daniel Matlin
Harvard University Press

Press Release: On the Corner
On the Corner revisits the volatile moment when African American intellectuals were thrust into the spotlight as indigenous interpreters of black urban life to white America, and examines how three figures--Kenneth B. Clark, Amiri Baraka, and Romare Bearden--wrestled with the opportunities and dilemmas their heightened public statures entailed. Daniel Matlin locates in the 1960s a new dynamic that has continued to shape African American intellectual practice to the present day, as black urban communities became the chief objects of black intellectuals' perceived social obligations.
---
2012 | The Black Revolution on Campus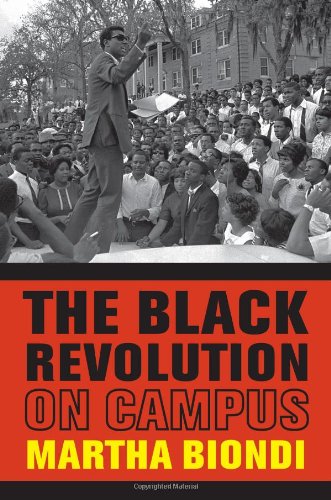 by Martha Biondi
University of California Press
Press Release: The Black Revolution on Campus

The Black Revolution on Campus is the definitive account of an extraordinary but forgotten chapter of the black freedom struggle. In the late 1960s and early 1970s, Black students organized hundreds of protests that sparked a period of crackdown, negotiation, and reform that profoundly transformed college life. At stake was the very mission of higher education. Black students demanded that public universities serve their communities; that private universities rethink the mission of elite education; and that black colleges embrace self-determination and resist the threat of integration. Most crucially, black students demanded a role in the definition of scholarly knowledge.
---
2011 | Malcolm X: A Life of Reinvention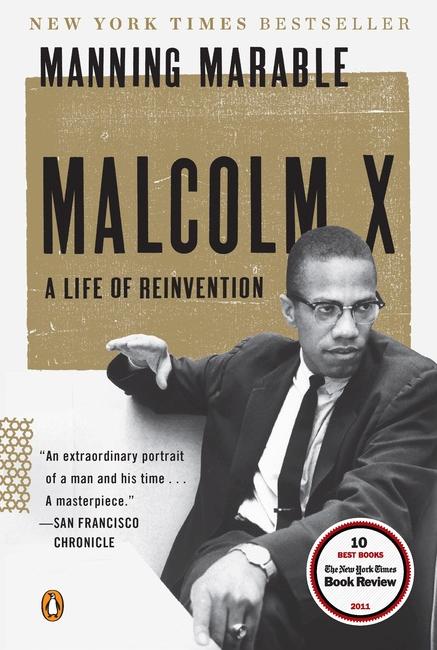 by Manning Marable
Viking
Press Release: Malcolm X: A Life of Reinvention

Manning Marable's acclaimed biography of Malcolm X finally does justice to one of the most influential and controversial figures of twentieth-century American history. Filled with startling new information and shocking revelations, Malcolm X unfolds a sweeping story of race and class in America. Reaching into Malcolm's troubled youth, it traces a path from his parents' activism as followers of Marcus Garvey through his own work with the Nation of Islam and rise in the world of black nationalism, and culminates in the never-before-told true story of his assassination.
---
2010 | Hands on the Freedom Plow: Personal Accounts by Women in SNCC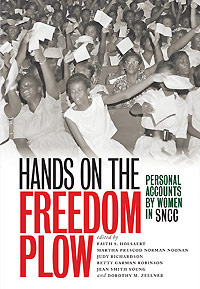 by Faith S. Holsaert, Martha Prescod, Norman Noonan, Judy Richardson, Betty Garman Robinson, Jean Smith Young, and Dorothy M. Zellner University of Illinois Press

Press Release: Hands on the Freedom Plow
In Hands on the Freedom Plow, fifty-two women--northern and southern, young and old, urban and rural, black, white, and Latina--share their courageous personal stories of working for the Student Nonviolent Coordinating Committee (SNCC) on the front lines of the Civil Rights Movement.