Hooks Institute's National Book Award
Celebrating the Civil Rights Movement and Its Legacy
The Hooks Institute's National Book Award is presented annually to a non-fiction book that best furthers understanding of the American Civil Rights Movement and its legacy.
Nominate a book for the 2018 Hooks National Book Award.
2017 Hooks National Book Award Winner
Locking Up Our Own: Crime and Punishment in Black America by James Forman, Jr.
In his remarkable book, Forman argues that the disproportionate impact of long prison sentences on African American communities was not shaped solely by whites, but in part by the exasperation of some African Americans who urgently demanded action to deescalate crime in their communities related to drugs. Forman encourages a candid examination of the forces that created draconian criminal sentences related to drugs to encourage honest and transformative reform of the criminal justice system.
---
Hooks National Book Award Presentation and Lecture Featuring James Forman, Jr.
Thursday, January 31, 2019 | Reception 5:30 p.m. | Lecture 6 p.m. | University Center Theatre | University of Memphis
Presenting Sponsor: Just City
Sponsored by these University of Memphis entities: African and African American Studies, Black Law Students Association, Cecil C. Humphreys School of Law, Department of Anthropology, Department of History, Marcus W. Orr Center for the Humanities and Department of Criminology and Criminal Justice; and by Burke's Book Store and the Wharton Law Firm.
Visit the Benjamin L. Hooks Institute events page
---
2017 Hooks National Book Award Finalists:
Coretta Scott King: My Life, My Love, My Legacy by Coretta Scott King, as told to Rev. Dr. Barbara Reynolds
Harambee City: The Congress of Racial Equality in Cleveland and The Rise of Black Power Populism by Nishani Frazier
The Making of Black Lives Matter: A Brief History of An Idea by Christopher J. Lebron
We Were Eight Years In Power: An American Tragedy by Ta-Nehisi Coates
For the 2017 Hooks National Book Award, the Hooks Institute received 28 nominations from around the country.
About the Award
Nominate a book for the 2018 Hooks National Book Award.
A panel of judges representing various disciplines and academic institutions in Memphis awards the annual prize to the book that best furthers understanding of the American Civil Rights Movement and its legacy.
An award of $1,000 will be made to the author(s).
The recipient(s) of the award will receive an invitation to deliver an address at the University of Memphis as part of the Hooks Institute Lecture Series during the 2019-2020 academic year.
Hooks National Book Award Committee
Beverly Cross, PhD (Lillian and Morrie Moss Chair of Excellence in Urban Education, University of Memphis)
Ernest Gibson, III, PhD (Assistant Professor of English, Rhodes College)
Aram Goudsouzian, PhD (Chair, Department of History, University of Memphis)
Daniel Kiel, JD (Book Award Committee Chair; Associate Professor, University of Memphis Cecil C. Humphreys School of Law); and
Terrence Tucker, PhD (Associate Professor/Coordinator of African American Literature, University of Memphis Department of English).
Contact
For questions or comments: Please contact Rorie Trammel, Associate Director of the Hooks Institute, at 901-678-3974 or via email at rtrammel@memphis.edu.
About the Hooks Institute
The Benjamin L. Hooks Institute for Social Change promotes its mission of teaching, studying and promoting civil rights and social change primarily through teaching, research, innovative campaigns, and community engagement. For twenty years, the Hooks Institute has developed an impressive track record of educating, engaging, and empowering the community.
Past National Book Award Recipients
2016 | We Are an African People: Independent Education, Black Power, and the Radical Imagination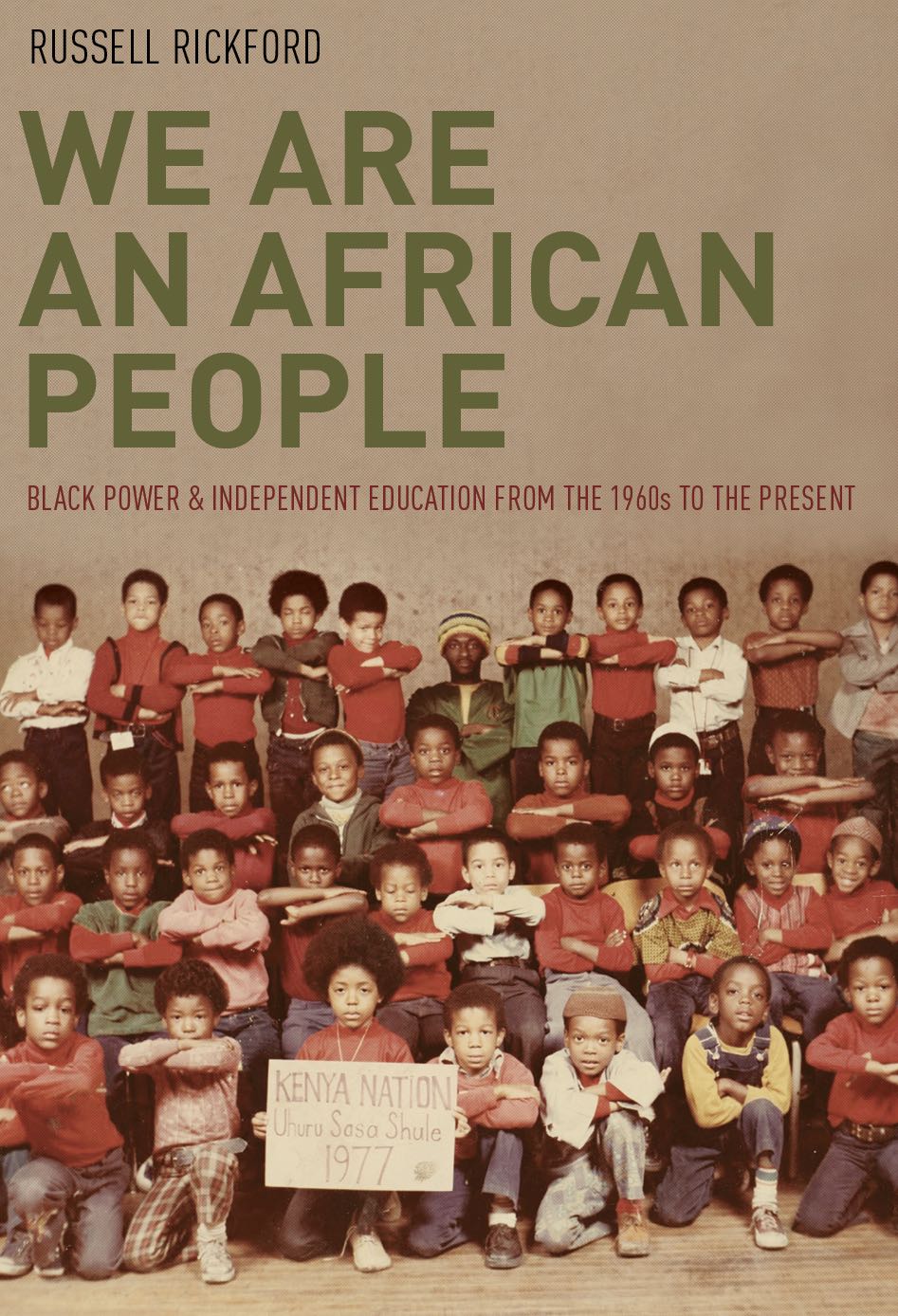 By Russell Rickford
Press Release: We Are an African People
In the midst of the more well-studied educational changes of the school desegregation era, a handful of "Pan African nationalist" independent black schools emerged as an alternative mechanism for African-American uplift. We Are an African People examines the ideas and motivations behind these autonomous black institutions and places them within a broader discussion about how best to achieve liberation for the next generation of African Americans. Rickford's work expands upon the understanding of a very specific topic within the quest for the intellectual liberation of African-Americans and grapples with very broad questions about education, freedom and the diversity of viewpoints during the civil rights era.
---
2015 | Eye On the Struggle: Ethel Payne, the First Lady of the Black Press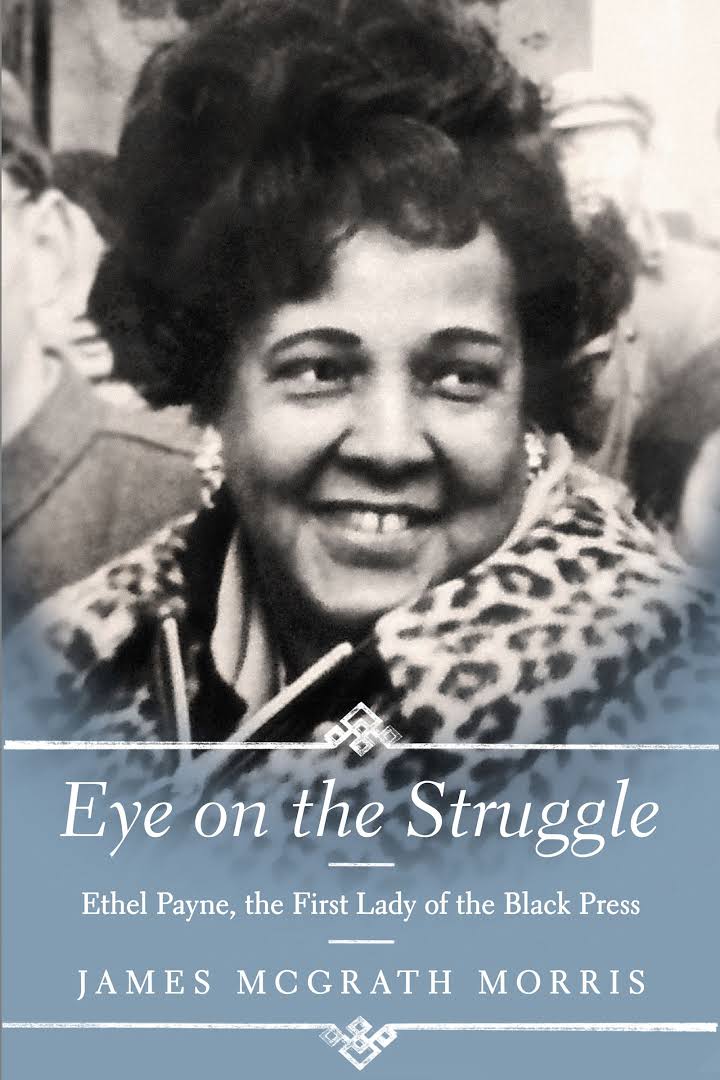 By James McGrath Morris
Press Release: Eye On the Struggle
Morris' biography excavates the story of Ethel Payne, a journalist whose work for the Chicago Defender during her multi-decade career provided a lens to thousands of African-American readers into the action of the civil rights movement and beyond. Covering the school desegregation crisis in Little Rock, interviewing black troops in Vietnam or quizzing multiple presidents during her years at the White House, Payne's career demonstrated the role journalists could play both in helping to build a movement by informing the public and in furthering that movement by putting pointed questions to those in power.
---
2014 | Stokely: A Life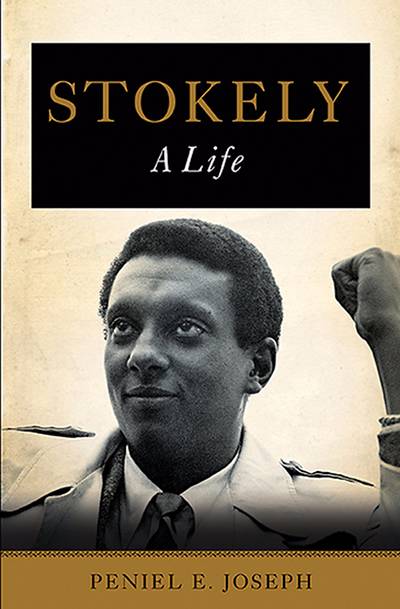 By Peniel E. Joseph (Basic Civitas Books, 2014)
Press Release: Stokely: A Life
In the 1960s, Civil Rights activist Stokely Carmichael coined the phrase "Black Power" with the symbolic image of the raised black fist to embody it. A charismatic, forceful, young and brilliant intellectual with civil rights rooted in non-violent tactics, Carmichael became increasingly dissatisfied with racial inequality. This led him to more militant approaches to achieve political self-determination for African Americans. The book, Stokely: A Life, winner of the 2014 Benjamin L. Hooks Institute National Book Award, provides an illuminating profile of Carmichael's journey of disappointments, conflict, and hope for a more just nation and world.

---
2013 | How it Feels to be Free: Black Women Entertainers and the Civil Rights Movement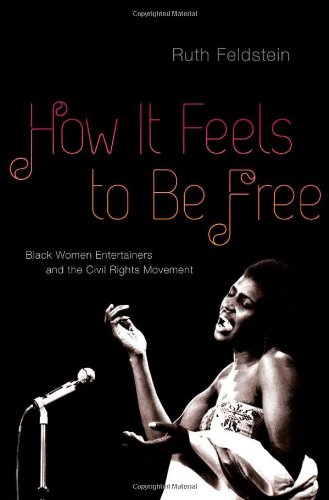 by Ruth Feldstein (Oxford University Press 2013)
Press Release: How it Feels to be Free


---
2013 | On the Corner: African American Intellectuals and the Urban Crisis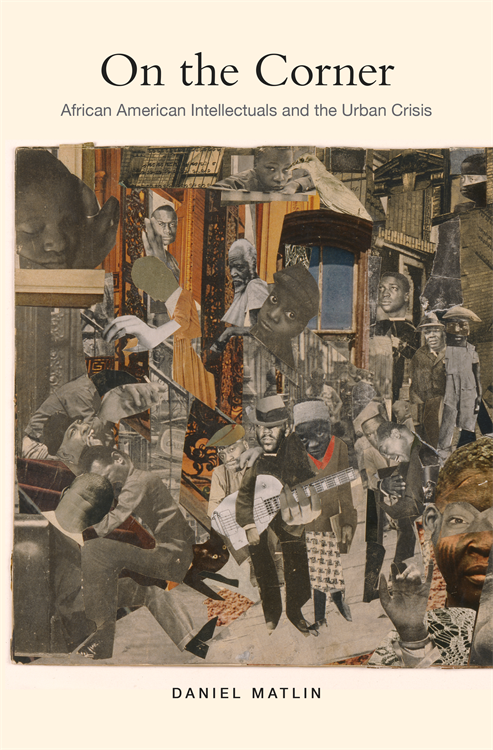 by Daniel Matlin (Harvard University Press 2013)
Press Release: On the Corner


---
2012 | The Black Revolution on Campus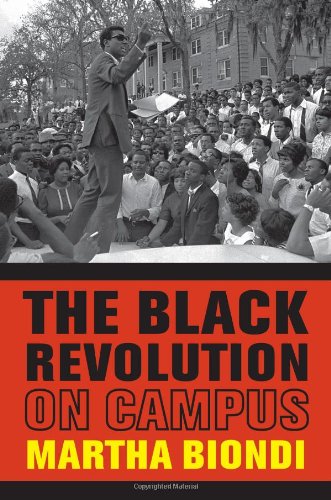 by Martha Biondi (University of California Press 2012)
Press Release: The Black Revolution on Campus


---
2011 | Malcolm X: A Life of Reinvention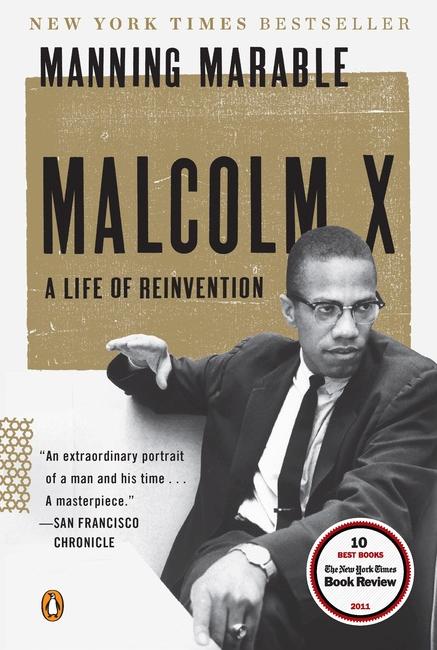 by Manning Marable (Viking 2011)
Press Release: Malcolm X: A Life of Reinvention

---
2010 | Hands on the Freedom Plow: Personal Accounts by Women in SNCC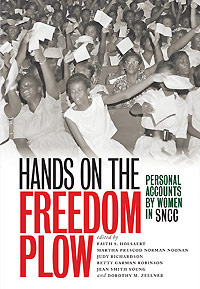 by Faith S. Holsaert, Martha Prescod, Norman Noonan, Judy Richardson, Betty Garman Robinson, Jean Smith Young, and Dorothy M. Zellner (University of Illinois Press 2010)
Press Release: Hands on the Freedom Plow